OIG Activity Amounts to $3.1B in Expected Recoveries
By admin aapc
In Audit
July 2, 2010
Comments Off

on OIG Activity Amounts to $3.1B in Expected Recoveries
Office of Inspector General (OIG) audit and investigative activity between Oct. 1, 2009 and March 31, 2010 resulted in expected recoveries amounting to approximately $3.1 billion, according to the agency's Semiannual Report to Congress.
This dollar amount is considerably lower than the $20.97 billion the OIG said it expected to recover in its Semiannual Report to Congress for the period of April 1, 2009 through Sept. 30, 2009.
Also for this semiannual period, the OIG reports exclusions of 1,935 individuals and entities from participation in federal health care programs; 293 criminal actions against individuals or entities that engaged in crimes against departmental programs; and 164 civil actions.
Going forward, OIG officials have their work cut out for them, ensuring $165.4 billion in American Recovery and Reinvestment Act of 2009 (Recovery Act) funds the U.S. Department of Health and Human Services (HHS) began doling out last year are used appropriately.
OIG Inspector General Daniel R. Levinson acknowledges this daunting responsibility in the report saying that the OIG is developing plans for implementing new OIG mandates in the Patient Protection and Affordable Care Act and enforcement authorities and for issuing regulations.
"We are now transitioning to work that assesses the quality of data reported by recipients and the appropriate use of Recovery Act funds. OIG is also investigating allegations of fraud involving Recovery Act funds; overseeing and managing the exclusions program to prohibit excluded individuals and entities from participating in programs involving HHS Recovery Act funds; and coordinating with the Recovery Accountability and Transparency Board; the Government Accountability Office; and other oversight and law enforcement agencies at the Federal, State, and local levels," Levinson says in the report.
Levinson said the OIG also will continue to participate in the Health Care Fraud Prevention & Enforcement Action Team (HEAT).
You can read all about the OIG's recent audit and investigative activities in its Semiannual Report to Congress.
Latest posts by admin aapc
(see all)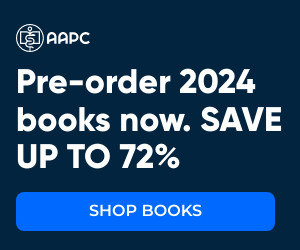 No Responses to "OIG Activity Amounts to $3.1B in Expected Recoveries"