Take 5: Medicare News Flash – April 2021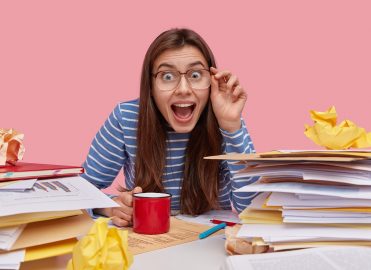 No time to read all those wordy transmittals? Here's news you can peruse in under 5 minutes.
Catch up on the latest Medicare Part A/B news communicated via Medicare Learning Network (MLN) articles on your break. Below are summaries of notable coding and billing changes.
Do I have to repay the money I received from Medicare during the COVID-19 public health emergency?
Providers and suppliers who received COVID-19 Accelerated and Advance Payments (CAAPs) from the government must repay those funds. Repayment begins 1 year from the date you received your first CAAP. The Centers for Medicare & Medicaid Services (CMS) will adjust your claims by 25 percent for the first 11 months and by 50 percent for the following six months. If you aren't paid up by then, your Medicare contractor will send you a demand letter for payment in full. You then have 30 days from the date the letter was issued (not received) to pay, or you will be charged 4 percent interest on the balance due. This interest rate is reassessed every month thereafter.
Recoupments will show on the remittance advice for Medicare Part A/B claims as an adjustment in the Provider-Level Balance section. For institutional providers, CMS will recoup payments from periodic interim payments. (MLN SE21004)
What is the limitation for subsequent nursing facility care services via telehealth?
The limitation for the patient's admitting physician or non-physician practitioner (NPP) has changed from one telehealth visit every 30 days to one every 14 days. This limitation does not apply to consulting physicians or practitioners. This edit applies to CPT® codes 99307, 99308, 99309, 99310 when billed with the applicable GT or GQ modifier or place of service code 02 on Medicare claims with dates of service on or after Jan. 1, 2021, that are processed on or after July 6, 2021. (MM12068 Revised)
How does Medicare pay for home infusion therapy (HIT)?
Medicare will make a separate payment for HIT to qualified home infusion suppliers, effective Jan. 1, 2021, reported with HCPCS Level II codes G0068, G0069, G0070, G0088, G0089, G0090 and applicable J codes. Payment is determined by the J code(s) and corresponding payment category. Contractors may determine payment for Not Otherwise Classified (NOC) codes J7799 – J7999.
When reporting either one of these NOC codes, identify the name of the drug in the comment section of the professional service claim for the corresponding HIT G code. (MM12108)
Are there updates to the Ambulatory Surgical Center Payment System (ASC PS) for April 2021?
Of note, Medicare now covers the clinical study associated with the Therapeutic Intra-Vascular Ultrasound System (TIVUS™) system for pulmonary artery denervation in patients with pulmonary arterial hypertension. CPT® 0632T has been reassigned to ASC payment indicator J8 (paid at adjusted rate), effective April 1, 2021.
There are also several new HCPCS Level II codes and dosage descriptors for certain drugs and biologicals receiving separate ASC payment, effective Jan. 1, 2021.
In other news, the Office of Management and Budget (OMB) revised the statistical areas, as it does every 10 years, which are used to set the ASC wage index. Changes include seven new Core Based Statistical Areas (CBSAs) that replace five from last year. Also, 106 counties have been delineated into a different CBSA. The updated CBSA wage values are effective Jan. 1, 2021. Suppliers may ask their Medicare contractor for payment adjustments to claims submitted between Jan. 1 and April 5. (MM12183)
Latest posts by Renee Dustman
(see all)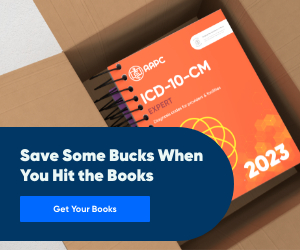 2 Responses to "Take 5: Medicare News Flash – April 2021"