Retool Your Denial Management Program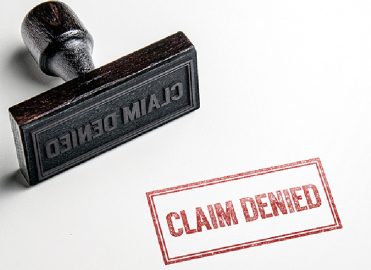 With medical claim denials on the increase, healthcare entities can't afford to sit idly by.
Payer denials are undoubtedly occurring more frequently across all specialties and settings. It does not matter if you are a solo provider in the Midwest, a large physician group practice in the Southeast, or a hospital in the West. Medical facilities across the nation are struggling to keep track of all the changes to federal legislations, state requirements, payer rules, documentation requirements, and increasing denials. Many are unable to allocate the necessary time and money to appeal claim denials. This is a big mistake, which typically results in significant losses of revenue, depending on services provided or frequency of denials. A denial management program should be viewed as an investment. Yes, it does cost money to appeal, but what if you consistently win those appeals?
Why Are There so Many Payer Denials?
A 2017 analysis found "Healthcare.gov marketplace insurers denied nearly one of every five claims for in-network services." (KFF, 2019) That is, on average, 19 percent of submitted claims. The same study showed some payers with a denial rate as high as 45 percent. Why are there so many payer denials? Payers are increasingly citing medical necessity, or lack thereof, as the reason for their denials. In recent years, hospitals have seen a rise in clinical validation denials. These are more than basic billing or coding errors. Medical necessity and clinical validation audits tend to focus more on whether or not a patient really had the condition which necessitated the care.
The provider's or facility's claim and supporting documentation may be reviewed by physicians or nurses employed or contracted by the plan. The plan establishes clinical criteria that should be met in order to reimburse for a service. Considering there is no standard across payers for this clinical criteria, providers are left to figure out for themselves what supports the service and what exactly the payers are looking for. This lack of consensus within the insurance industry adds to the burden of appealing these denial decisions. Providers should be aware that, although denials pose unique challenges, appealing those denials is essential for maintaining a healthy revenue cycle process and preventing future denials.
When Is It Time to Appeal?
For many providers, the question becomes "Do I have the time and/or manpower to fight these denials?" Another question one may ask is "Will I be successful if I appeal?" The only way to find out is to appeal. A high volume of insurance denials is overturned or reversed when appealed or when an independent medical review is performed. (CNA, 2018) But, before you get to submitting an appeal, you should have processes in place to ensure success. Your denial management processes should begin before you even submit a claim. This may include:
"Smart edits" in your electronic medical record can flag certain billing errors for correction.

An example is identifying where a billing modifier should or should not be applied or identifying where a diagnosis does not support the procedure performed based on national or local coverage determinations.

Internal audits for varying sectors of your practice or facility can help identify deficiencies in operations.
Documentation reviews should be conducted often to validate the patient's condition(s) support service(s) billed.

Poor, insufficient, or missing documentation is a leading cause of denials. (CMS FFS, 2019) A robust clinical documentation improvement (CDI) program can be leveraged to improve the quality of documentation.
Good documentation properly reflects the severity of a patient's illness and the intensity of service needed. Good documentation also reflects risk of further morbidity or mortality associated with a patient's condition and/or treatment. One fatal mistake physicians make is grouping all patients into the same bucket. Denial avoidance requires a patient-centric focus when it comes to documentation.

A medical record audit for missing or invalid signatures, missing or incomplete notes (e.g., operative notes, pathology, SOAP notes, etc.), orders, etc., assists in closing those gaps ahead of a medical record request from the payer. Oftentimes, this type of work is performed during post-payment review, when it may be too late to correct.
Education is a key component of denial management. Clinicians need to be educated on documentation requirements, and how poor documentation adversely affects patient care and outcomes. Notice I said "patient care and outcomes," and not reimbursement or financial gains. In most cases, where there is good documentation, there is proper reimbursement.
There should be processes in place for clinical and administrative staff to ensure activities happening behind the scenes that help to facilitate revenue cycle are operating effectively. These processes should be implemented in a manner that does not negatively impact current workflow. Some additional steps should be expected but the goal is to make it as simplistic and efficient as possible.
An administrative example is to flag insurance updates or treatment frequency limitations. Leverage your IT department to create system edits or reports to alert someone in the department when there is an evaluation and management charge without a visit note or when the billing provider is different from the treating provider. These proactive measures can be the difference between a paid claim and a denied one.
Identify the Reason for the Denial
When you do receive a denial, make sure you understand the payer's reason behind it. Common reasons for denials include:
Technical reasons such as lack of prior authorization, coverage benefit, or a patient name error
Coding issues such as improper primary/principal code reporting, missing or improper modifier, or incorrect coding
Complex issues such as an observation versus inpatient stay, missing admission orders, off-label drug use, or diagnosis-related group (DRG) validation
Some denials can be worked through with a simple call to the payer; others may require more extensive work.
Tips for Managing Denials
Have procedures in place to track and trend denials so you can answer questions such as "What are your most common denial reasons?" and "Is there a particular service, insurance plan, or provider typically targeted?"
Some practices you can incorporate into your denial management plan include:
Fully investigate any trends you identify and perform monthly tracking of your denial rate. To do so simply "add the total dollar amount of claims denied by payers within a given period and divide by the total dollar amount of claims submitted within the given period (Total Denied Claims/Total Claims Submitted)." (AAFP, 2020) Your organization will need to determine what is an acceptable denial rate; nationally, a rate of under 10 percent is a good target, and under 5 percent is even better. The lower your denial rate, the higher your payment rate.
Create buckets or categories for your denials. This will help you determine who needs to be involved in working them. A DRG validation denial, for example, may be handled by coding and/or CDI staff; however, a clinical validation denial may need CDI and physician involvement. It takes the right people with the right amount of expertise to yield the best results.
Create appeal templates to help facilitate the appeals process. You can do this in the same manner you create query templates. Just like a physician query, ensure this template is personalized to the problem being addressed and contains all the information necessary to make it effective.
Prioritize the denials. Review the denial correspondence to find out how much time you have to appeal and what steps must be taken to appeal. Be sure to respond within the time threshold allotted and only send medical records that apply to the service(s) being denied.
Nip These Appeals in the Bud
Providers and facilities are placed under a microscope with ratings coming from the Centers for Medicare & Medicaid Services, The Joint Commission, Leapfrog, and other entities. Why not place the same level of scrutiny on payers, especially your contracted payers?
Do you have a payer with an automatic prepayment review in place or one that consistently denies claims for a specific diagnosis or service? If after review or appeal you notice that the diagnosis or service always, or almost always, ends up being paid, set up a meeting with the payer to stop this practice.
Prepayment reviews and blanket denials cause significant strain on your organization's finances. They require increased resources to produce medical records and/or appeal. They also require additional resources from the payer. If it's of no benefit to the payer to continue either type of audit, bring it to their attention.
When negotiating contracts, try to work some of these nuances in. Where the payer states "100 percent prepayment review" or "review at their discretion," you can counter with a 25 percent prepayment review. Better yet, if you have data showing these types of reviews do not yield favorable outcomes for the payer and result in negative cash flow for your physician practice or facility, you can advocate for removal of this term from the contract.
Identify any area in reimbursement where payers are slowing down your accounts/receivables and grade them accordingly. Payers who adhere to their coverage benefit policies and make timely payments should also receive a grade.
Devise Data-Driven Solutions
Based on current trends, denial percentages will only continue to increase over time. Every dollar you do not appeal is a dollar the payer gets to keep. Is it time to retool your program? Strategic business decisions with positive outcomes are derived from good data that has been analyzed over time. You can utilize denial management data in many different ways across various sectors in your organization, so be cautious not to focus solely on claim corrections.
---
Resources:
AAFP. (2020). "Denial Rate." https://aafp.org/family-physician/practice-and-career/managing-your-practice/practice-finances.html#
https://www.cms.gov/files/document/2019-medicare-fee-service-supplemental-improper-payment-data.pdf
California Nurses Association (CNA). (2018, February 7). "60-80% of Insurance Denials Overturned or Reversed When Taken to Independent Medical Review – New Data." https://www.nationalnursesunited.org/press/60-80-insurance-denials-overturned-or-reversed-when-taken-independent-medical-review-new-data
KFF. (2019, February 25). "Analysis: Marketplace Plans Denied an Average of Nearly One in Five Claims in 2017 with Wide Variations across Insurers." https://bit.ly/2Pd3Pp2
Latest posts by Lee Williams
(see all)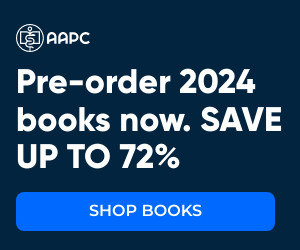 One Response to "Retool Your Denial Management Program"