CMS Proposed Rule Projects Physician Pay Cut in 2011
By admin aapc
In Billing
July 2, 2010
Comments Off

on CMS Proposed Rule Projects Physician Pay Cut in 2011
The 2011 Medicare Physician Fee Schedule (MPFS) proposed rule, issued June 25 by the Centers for Medicare & Medicaid Services (CMS), projects a negative 6.1 percent update to physician payment rates at the start of 2011. If you add to that the 2.2 percent update legislation recently awarded to physicians, which expires Nov. 30, and the negative 21.3 percent update, which subsequently applies Dec. 1, then physicians are really looking at ringing in the New Year with a negative 29.6 percent update—barring further Congressional intervention.

Of course, there's no reason to believe Congress won't intervene. The sustainable growth rate (SGR) formula has called for an across-the-board reduction in physician pay rates every year since 2002. And Congress has stepped in and diverted the cuts every year since 2003. The pressure mounts, however, for Congress to devise a permanent fix to the SGR formula as the price tag to sidestep its affect on physicians and Medicare beneficiaries escalates.
"We are very concerned about the impact the continuing uncertainty about payment rates and cash flow disruptions may have on physician practices and on beneficiary access to physicians' services," said Jonathan Blum, deputy administrator and director of CMS' Center for Medicare in a press release.
President Barack Obama said in a June 24 statement, "We should also agree, as I've said in the past, that kicking these cuts down the road just isn't an adequate solution to the problem. The current system of recurring cuts and temporary fixes was passed into law more than 10 years ago. It's untenable."
In a memorandum released the next day, President Obama requested the secretary of the U.S. Department of Health and Human Services (HHS) to not only direct Medicare contractors to immediately implement the 2.2 percent update and reprocess any claims reflecting the 21.3 percent reduction but also to reopen the 2010 Annual Participation Enrollment Program through July 16.
Tip: Non-participating physicians who wish to switch their Medicare status must complete the CMS-460 form and mail it by July 16 to qualify. Any new CMS-460 form received during this limited enrollment period will be retroactive for claims with dates of service of January 1, 2010, and later. However, the change in participation status will only apply to new MPFS claims submitted after your new status as a participating physician/practitioner is processed. Claims previously submitted and processed will not be adjusted for only a change in participation status.
The negative update to the conversion factor is just one of several provisions in the Affordable Care Act (health reform) which the proposed rule would implement.
The proposed rule also would implement the following health reform provisions and certain CMS policy changes:
Eliminate out-of-pocket costs for beneficiaries for most preventative services: The health reform provision waives both the Part B deductible and 20 percent coinsurance for Medicare covered services with a grade A (strongly recommends) or B (recommends) from the U.S. Preventive Services Task Force. This includes the initial preventive physician exam, annual wellness visit and colorectal cancer screening tests that begin as preventative services and become diagnostic or therapeutic services based on findings. See Table 38 in the proposed rule for waived CPT®/HCPCS Level II codes.
Provide coverage for annual wellness visits: The annual wellness visit must include at least the following six elements:
Take a medical and family history; list current medical providers and suppliers and all prescribed medications; record vitals; detect any cognitive impairment; establish a schedule for appropriate screenings for the next five to 10 years; and furnish personal health advice and coordinate appropriate referrals and health education. CMS is proposing to develop separate HCPCS Level II codes for the first annual wellness visit, to be paid at the rate of a level four office visit for a new patient, and for subsequent annual wellness visits, to be paid at the rate of a level four office visit for an established patient.
Implement an incentive payment for primary care services: For services furnished by primary care practitioners (physicians, nurse practitioners, clinical nurse specialists, and physician assistants), health reform provides quarterly payments equal to 10 percent of a PCP's allowed charges for primary care services paid under Part B. See Table 39 in the proposed rule for eligible CPT® codes.
Implement a payment incentive program for major surgical procedures in designated Health Professional Shortage Areas (HPSAs): To run from Jan. 1, 2011 through Dec. 31, 2016, general surgeons would qualify for quarterly incentive payments equal to 10 percent of the MPFS payment for the surgical services furnished to individuals in HPSAs. CMS is proposing to create a new HCPCS code modifier to identify circumstances when general surgeons furnish services in areas that are designated as HPSAs as of Dec. 31 of the prior year, but that are not on the list of zip codes eligible for automatic payment.
Allow physician assistants to order post-hospital extended care services in skilled nursing facilities;
Pay for bone density tests: Payment for two dual-energy X-ray absorptiometry (DXA) CPT® codes for measuring bone density increases in 2010 and 2011 by using 70 percent of their 2006 relative value units (RVUs), and the 2006 conversion factor with the current year geographic adjustment. The imputed RVUs for CPT® codes 77080 Dual-energy X-ray absorptiometry (DXA), bone density study, 1 or more sites; axial skeleton (eg, hips, pelvis, spine) and 77082 Dual-energy X-ray absorptiometry (DXA), bone density study, 1 or more sites; vertebral fracture assessment are displayed in Addendum B to the proposed rule. These codes are no longer subject to the payment cap on the technical component (TC) portion of the global.
Increase pay for certified nurse midwives: The Medicare payment for certified nurse-midwife services would increase from 65 percent to 100 percent of the amount physicians are paid under the MPFS.
Extend Medicare reasonable costs payments for certain clinical diagnostic laboratory tests: This applies to tests performed by hospitals with fewer than 50 beds that are located in qualified rural areas as part of their outpatient services for cost reporting periods beginning on or after July 1 through June 30, 2011.
Require self-referral for certain imaging services: The rule would require physicians referring computed tomography (CT), magnetic resonance imaging (MRI), and positron emission tomography (PET) services to notify patients they may receive the same services from other suppliers in the area and provide a list of 10 alternate suppliers within a 25-mile radius.
Modify the equipment utilization factor for advanced imaging services: Effective Jan. 1, 2011, CMS will assign a 75 percent equipment utilization rate assumption to expensive diagnostic imaging equipment used for diagnostic CT and MRI. This is in addition to the 50 percent payment reduction for the second and subsequent imaging procedures performed in the same session, which went into effect July 1. See Addendum F in the proposed rule for a list of codes subject to the multiple procedure payment reduction.
The rule also would implement a health reform provision that adjusts the Medicare Durable Medical Equipment, Prosthetics, Orthotics, and Supplies (DMEPOS) competitive bidding program to include 21 additional metropolitan statistical areas (MSAs), and would adjust the payment schedule for power-driven wheelchairs under the Medicare Part B DEMPOS fee schedule to pay 15 percent (instead of 10 percent) of the purchase price for the first three months under the 13-month rental period and 6 percent (instead of 7.5 percent) for the remaining months. Health reform also eliminates the lump sum purchase payment option for standard power-driven wheelchairs. CMS proposes revisions to the regulations to conform to this change.
To facilitate implementation of these health reform provisions, CMS proposes that Medicare fee-for-service claims for services furnished on or after Jan. 1 must be filed no later than one calendar year after the date of service. CMS also proposes claims for services furnished during the last three months of 2009 be filed no later than Dec. 31.
See other AAPC News regarding changes to the Physician Quality Reporting Initiative (PQRI) and E-Prescribing Incentive program CMS is considering in the 2011 MPFS proposed rule.
For complete details, a preliminary version of the MPFS proposed rule is available on the Federal Register's Inspection Desk. The proposed rule is expected to be published July 13. CMS is accepting comments on the proposed rule through Aug. 24, and expects to publish the final rule Nov. 1.
Latest posts by admin aapc
(see all)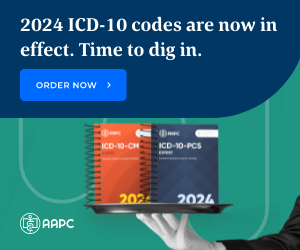 No Responses to "CMS Proposed Rule Projects Physician Pay Cut in 2011"