I Am AAPC: Nicole Martin, CPC, CHC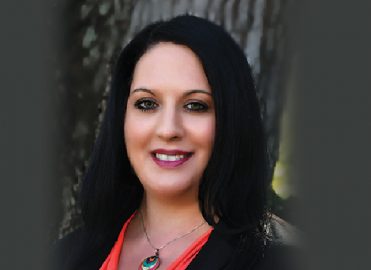 In 1995, at just 20 years old, I found out I was going to be a mother. Not sure which direction to go without a college education, I decided to take a position as a check-in receptionist for a chiropractor's office. I became very interested in billing and coding, and over the next decade, my career progressed to meet my interests. I moved on from the chiropractor's office to ophthalmology and began working as a surgical financial counselor. I worked in that position for four years and delved even deeper into coding, as I was responsible for surgical pre-certifications and patient financial calculations. Then, as I was about to bring my third child into the world, I became a billing and coding manager for a urogynecology practice. I discovered I was really good at it and excelled in my work. After two years at that practice, I was invited to speak at the American College of Obstetricians & Gynecologists (ACOG's) annual scientific meeting.
The Road to Certification
They say networking is everything, and that was true for me. I met my mentor, Melanie, while presenting documentation and coding in urogynecology at the 2006 ACOG conference. After the conference, I began communicating with her frequently about a variety of changes in our industry. As a result, she encouraged me to consider obtaining AAPC's Certified Professional Coder (CPC®) credential. I didn't think I could obtain this credential since I had not attended college, but she assured me I could. With the faith and encouragement of a smart, well-educated mentor who believed in me, I decided to start studying for the CPC® exam. I studied every moment I could between working and raising a family and then finally scheduled my exam for June 2007. After I finished my exam, I put down the pencil, walked to my car, and cried. I thought there was no way this woman who had not attended college could pass. I was wrong — I passed!
On Track for Success
With my CPC®, I began to enjoy the opportunity to work with a wide variety of vendors, physicians, health plans, coders, conference organizers, and compliance professionals. And 13 years later, I am the director of risk adjustment and quality for a large management services organization with practices across Florida and Georgia. I love being recognized as a subject matter expert for industry guidance, strategy, national conference educational content recommendations, and national and local conference presentations. And I just have to say that I absolutely LOVE risk adjustment!
As an AAPC member, I also found that I had multiple resources at my fingertips. AAPC Forums and the Codify coding tool, just to name a few, not only help me effectively do my work, but also teach others, maintain my credentials, continue my education, and negotiate salary increases. And I love those sweet member discounts!
Giving Back
Giving back to this career that has given so much to me has been my great joy. The fulfillment of giving back to our organization and its members as a chapter presenter and peer mentor is immeasurable. I have the highest respect for AAPC. Without this great organization I would never have had these opportunities. You truly can start from anywhere. Nothing is impossible!
---
#iamaapc
We want to feature you in Healthcare Business Monthly! Tell us in fewer than 500 words why you became a member of AAPC, how your AAPC credentials have helped you in your career, and the best part of being an AAPC member. Send your story and a digital photo of yourself to iamaapc@aapc.com.
Latest posts by Lee Fifield
(see all)
AAPC's annual salary survey gives a good understanding of the earning potential within the medical coding profession.
See what actually is going on in the healthcare business job market.