New Proposed Rules Ensure Equal Visitation Rights
By admin aapc
In CMS
July 2, 2010
Comments Off

on New Proposed Rules Ensure Equal Visitation Rights
Two new proposed rules implement an April 15 presidential memorandum in which President Barack Obama requested the U.S. Department of Health and Human Services (HHS) develop standards that would require Medicare- and Medicaid-participating hospitals (including critical access hospitals (CAHs)) to preserve the rights of all inpatients to choose who may visit them.
The proposed rules, according to an HHS press release, would require every U.S. hospital to have written policies and procedures detailing patients' visitation rights, as well as instances when the hospital may restrict patient access to vistors based on reasonable clinical needs.
A key provision of the proposed rules specifies that visitors chosen by the patient (or his or her representative) must be able to enjoy the same visitation privileges as those for immediate family members.
The proposed rules would update the Conditions of Participation, which are minimum health and safety standards all Medicare- and Medicaid-participating hospitals and CAHs must meet.
The proposed rules are available for public comment for 60 days and will be finalized after CMS has read and considered the comments. More information about the proposed rules is available on CMS' Conditions for Coverage (CfCs) & Conditions of Participations (CoPs) website.
Latest posts by admin aapc
(see all)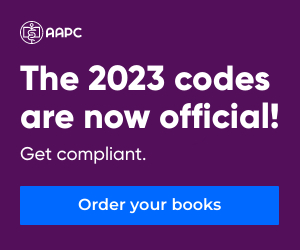 No Responses to "New Proposed Rules Ensure Equal Visitation Rights"