2% Medicare Pay Cut Suspended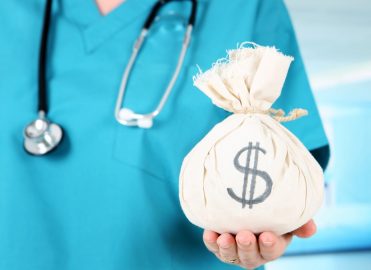 Suspension of the 2 percent sequestration payment adjustment applied to all Medicare Fee-for-Service (FFS) claims is extended through Dec. 31 of this year. Participating clinicians will continue to receive full payment of their Medicare claims during this time.
What's This 2 Percent Payment Adjustment All About?
A 2 percent FFS sequestration payment adjustment has been in effect since April 1, 2013, as required by the Budget Control Act of 2011. The adjustment is imposed on the 80 percent of allowed charges that participating physicians receive directly from Medicare.
The Budget Control Act requires $1.2 trillion in federal spending cuts be achieved over the course of nine years. This would bring us to 2022. However, this suspension will extend the inevitable necessary budget cuts. Fortunately, these Medicare cuts are not cumulative, so we won't see a snowball effect like we did with the sustainable growth rate formula.
The Coronavirus Aid, Relief, and Economic Security (CARES) Act suspended the 2 percent sequestration payment adjustment on Medicare FFS payment from May 1, 2020 through Dec. 31, 2020. The suspension was then extended through March 31 of this year per the Consolidated Appropriates Act, 2021.
MACs Told to Release Claims Put on Hold
The Centers for Medicare & Medicaid Services (CMS) previously instructed its Medicare Administrative Contractors (MACs) to hold all claims with dates of service on or after April 1, in anticipation of possible Congressional action to extend the 2 percent sequester reduction suspension.
According to an MLN Connects® Special Edition from CMS, the claims hold was to be "for a short period without affecting providers' cash flow." The purpose of the hold, the message continued, was to "minimize the volume of claims the MACS must reprocess if Congress extends the suspension …."
President Biden signed the Prevent Across-the-Board Direct Spending Cuts, and for Other Purposes Act into law on April 14. And CMS has instructed MACs to release any previously held claims with dates of service on or after April 1 and to reprocess any claims that had the reduction applied. Medical billers do not need to resubmit claims to MACs, according to CMS' April 16 MLN Connects®.
Tip: Check each of your payers' policies for their handling of the 2 percent payment adjustment.
Latest posts by Renee Dustman
(see all)
2 Responses to "2% Medicare Pay Cut Suspended"