Health Centers Receive $851M
By admin aapc
July 13, 2009
Comments Off

on Health Centers Receive $851M
First Lady Michelle Obama announced June 29 the release of $851 million in stimulus funds for community health centers to fulfill equipment needs and attain expansion goals.
The First Lady made the announcement at Unity's Upper Cardozo Health Center.
"Community Health Centers provide care to the Americans who need it most and their work has never been more important," said Mrs. Obama. "These grants will help Unity's Upper Cardozo and thousands of centers across the country expand and serve more Americans who simply can't afford insurance coverage anymore."
Over 1,500 health centers nationwide qualify for Capital Improvement Program (CIP) grants under the American Recover and Reinvestment Act to support construction, repair and renovation needs. It is estimated that more than 650 centers will use the funds to purchase new equipment or health information technology (HIT) systems, and nearly 400 health centers will adopt and expand the use of electronic health records (EHRs).
A list of CIP grantees by state is available on the Deptartment of Health and Human Services (HHS) Recovery Web site.
This latest grant money is in addition to the $155 million President Barack Obama released March 2 to establish 126 new health center sites and the $338 million in Increased Demand for Services grants for health centers HHS awarded March 27.
Latest posts by admin aapc
(see all)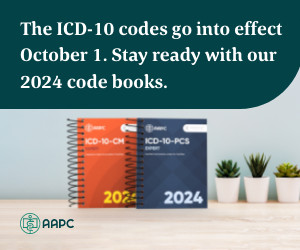 No Responses to "Health Centers Receive $851M"