AAPC Social Hour: Career Paths Beyond the CPC®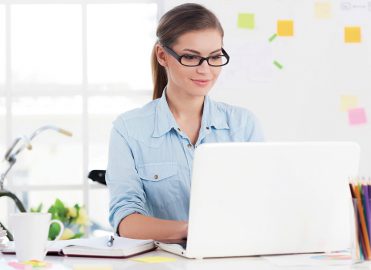 Finding your career path was the topic of the AAPC Social Hour on Facebook Live, April 28, at 11 a.m. MT (1 p.m. ET). Moderator and AAPC Social Media Manager Alex McKinley was joined by National Advisory Board (NAB) member Pam Tienter, CPC, CPC-P, COC, CPMA, CPC-I, CCS-P, and Brenda Edwards, CPC, CDEO, CPB, CPMA, CPC-I, CEMC, CRC, CMRS, CMCS, to answer the question every new coder has asked themselves: How do I begin my career after earning my Certified Professional Coder (CPC®) credential?
As 30-year veterans in the healthcare industry, Tienter and Edwards provided great perspective on the topic. They each spoke about their experiences starting out, their long and winding career paths, and what they learned along the way.
Keep an Open Mind
Both Tienter and Edwards encouraged newly credentialed members to be open to opportunities outside of the physician's office when starting out. In fact, Edwards recently wrote in detail about the many avenues a new coder can follow in her May Healthcare Business Monthly article, "There's More to Coding Than Meets the Eye". In the article, Edwards illustrates that there are many types of employers that need your knowledge base, such as career colleges, law firms, and government agencies to name a few.
When asked about the way she began her healthcare career, Tienter relayed that she started out as a health unit coordinator working at the nurses' station. She learned multiple roles in the small two-physician practice she worked for, which later proved to be a great benefit as she moved into different and unanticipated roles. Edwards, who actually studied music at college, said she never imagined that she would be doing what she is now. "I just kind of came in the back door," said Edwards. She began her career path at a medical practice, where she took a temp job that eventually evolved. Edwards said she would act as backup for everyone who went on vacation, and that kind of experience gave her an understanding of how the entire healthcare process worked.
An AAPC member in the chat remarked, "I expected to be a coder in a doctor's office but ended up in education due to networking. I was hired immediately after certification." Other members posted their career paths in the chat as well, and it quickly became apparent that they were all varied and full of surprises.
Expect the Unexpected
Following up on that thought, McKinley then broached the question that Edwards asks in her article: "Is what you are doing now where you expected your career path to take you?"
He began by asking Tienter, to which she replied, "I think my path has just been connection after connection after connection that led me here. It wasn't necessarily what I saw myself doing." She went on to say, "Things just led me here. I found something that I was doing that I loved and I learned and learned and learned." She cited that coding is all about continual learning and recognized that what she is doing now may not be what she is doing when she retires.
Edwards agreed, saying, "It's all the right opportunities at the right time."
The Chicken or the Egg?
McKinley asked Tienter if she sought more credentials "to go in a direction or did a direction find you and you felt like you needed to have a certification to help support that career path?" Tienter answered that it has been more about continual learning. She cautions newly credentialed CPCs who are looking for a job to not see others with more credentials as more marketable. Tienter advised that getting experience with your CPC® first is more important than piling up credentials. As your career progresses, she advised, you should look to earn more credentials based on the steppingstones you encounter in your job roles. "Most of my certifications I got because it was pertinent to a role I was doing," said Tienter.
Edwards agreed and cautioned that your successful path is not necessarily going to be the same as hers, so take all advice with a grain of salt. Try new things, and if something doesn't work, don't get discouraged — move on to a new opportunity. "Everybody's path is so different," said Edwards, so get credentials that are meaningful to you.
Network, Network, Network
Tienter and Edwards each touched on the idea of networking and its importance. Tienter relayed that she heard about her current position from a friend. "I am a true believer in networking with other coders," said Tienter, "because my path has taken the path is has because of people I knew, things I heard about, somebody coming to me." An AAPC member posted in the chat that she got her current job by networking on Facebook.
When asked how to network in the days of COVID, Edwards said you start "right here." She went on to say, "We are your network." Reach out to people on Facebook, go to chapter meetings even if they are virtual, and attend other chapters' meetings, too. Utilize HEALTHCON for networking with new people from other states, and most of all, don't be intimidated to reach out to people. Every experienced coder came up through the ranks just like you and understands your position.
Stay Positive
By the end of the live session, it was clear that Tienter and Edwards were a wealth of knowledge judging by the number of questions in the chat. McKinley fielded as many as he could, including "I haven't worked in coding for four years. What do I do as a refresher?" and "Do you have any tips for transitioning from RN to CPC®?" The panel answered as many questions as they could within the hour and assured the audience that there are plenty of opportunities out there, including employers who will give CPC-As a chance. Edwards ended by saying, "Remember, this is not a field that is going to be dwindling by any means."
Development Editor
at
AAPC
Lee Fifield has a Bachelor of Science in communications from Ithaca College, New York, and has worked as a writer and editor for more than 15 years.
Latest posts by Lee Fifield
(see all)
AAPC's annual salary survey gives a good understanding of the earning potential within the medical coding profession.
See what actually is going on in the healthcare business job market.
Lee Fifield has a Bachelor of Science in communications from Ithaca College, New York, and has worked as a writer and editor for more than 15 years.