HHS Rescinds Medicaid Regulations
By admin aapc
In CMS
July 13, 2009
Comments Off

on HHS Rescinds Medicaid Regulations
Department of Health and Human Services (HHS) Secretary Kathleen Sebelius announced June 29 that the administration will rescind all or part of three Medicaid regulations and delay the enforcement of a fourth regulation.
Secretary Sebelius said the actions "are necessary to ensure that the states have the flexibility they need to fully serve Medicaid-eligible individuals."
"These regulations, if left in place would have potentially adverse consequences for Medicaid beneficiaries, some of our nation's most vulnerable people," said Secretary Sebelius.  "By rescinding these rules, we can expect that children will continue receiving services through their schools, beneficiaries will be able to access all available case management resources to help them better manage their health care, and outpatient hospital and clinic services can continue to be covered in the most efficient manner."
Specifically, the Centers for Medicare & Medicaid Services (CMS) and HHS are:
Rescinding a final rule, published December 28, 2007, that eliminated Federal Medicaid payment for the costs of certain school-based administrative and transportation activities. Former HHS Secretary Michael Leavitt reasoned that such activities were not necessary for the proper and efficient administration of the Medicaid state plan. The current HHS administration has a different opinion and believes the rule could limit the Medicaid administrative outreach activities of schools, and that the overall budgetary impact on schools could potentially impact their ability to offer Medicaid services to students. This final rule was estimated to reduce Federal Medicaid outlays by $635 million in 2009 and by a total of $3.6 billion over the first five years, according to the former administration.
Rescinding a final rule, published November 7, 2008, intending to align the Medicaid definition of outpatient hospital service more closely to the Medicare definition to improve the functionality of the applicable upper payment limits, provide more transparency in determining available hospital coverage in any state, and generally clarify the scope of services for which federal financial participation (FFP) is available under the outpatient hospital services benefit category. CMS, however, has since decided this would create too much upheaval.
Rescinding provisions of an interim final rule published December 4, 2007 that restricted beneficiary access to case management services. These provisions appeared to, according to the current HHS administration, restrict beneficiary access to needed covered case management services, and limit state flexibility in determining efficient and effective delivery systems for case management services.
Delaying until June 30, 2010 the enforcement of portions of a regulation that clarified limitations on health care related tax programs so CMS could determine whether states need additional clarification or guidance. CMS may also further review the regulation's potential impact, and give additional consideration to alternative approaches.
Each of these rules, in whole or in part, was subject to Congressional moratoria set to expire on July 1, according to a CMS press release.
Latest posts by admin aapc
(see all)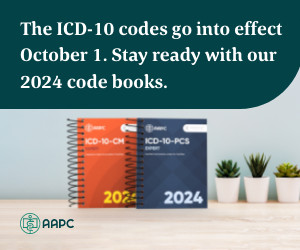 No Responses to "HHS Rescinds Medicaid Regulations"