Berwick Expected to Head CMS
By admin aapc
In CMS
July 7, 2010
Comments Off

on Berwick Expected to Head CMS
Using the recess appointment process, President Obama is expected this week to appoint Donald Berwick, MD, MPP, as Centers for Medicare & Medicaid Services (CMS) administrator. Dr. Berwick is president and CEO of the Institute for Healthcare Improvement, clinical professor of Pediatrics and Health Care Policy at the Harvard Medical School and professor of Health Policy and Management at the Harvard School of Public Health. He is also a pediatrician, adjunct staff in the Department of Medicine at Boston's Children's Hospital and a consultant in pediatrics at Massachusetts General Hospital.

Berwick was nominated by President Obama within days of passage of the health care reform bills in March, but opposition by Republicans prompted the administration to put the brakes on. The White House is acknowledging the appointment now, while the Senate is in recess, to circumvent a contentious battle in the Senate, where Berwick is criticized for comments about redistributing health care resources to the poor and the advantages of the British health care systems.
To remain in effect, a recess appointment must be approved by the Senate by the end of the next session of Congress or the position becomes vacant again.
More information is available from the Associated Press.
Latest posts by admin aapc
(see all)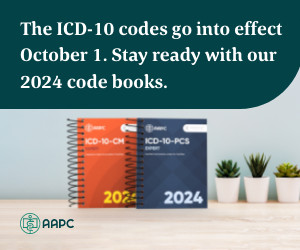 No Responses to "Berwick Expected to Head CMS"