Possible Repercussions from SNF 2022 Proposed Rule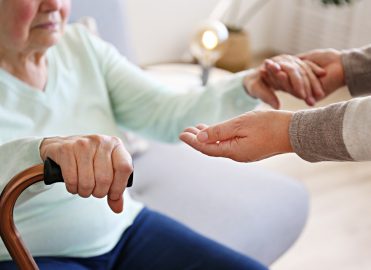 The 2022 proposed rule for SNFs is out, and few stakeholders are surprised at the meat of the rule.
The fiscal year (FY) 2022 proposed rule affects Medicare payment policies and rates under the skilled nursing facility (SNF) prospective payment system, but also includes proposals for the quality reporting program and the SNF value-based program.
One major takeaway: The Centers for Medicare & Medicaid Services (CMS) underestimated the costs to SNFs for providing speech language therapy, nursing, and non-therapy ancillary, and are rejigging case mix indices in response.
Dig Deeper to Maintain Reimbursement Levels
This is the first full year of the Patient-Driven Payment Model (PDPM), and CMS seems a little surprised by their increase in spending — an underestimate to the tune of over a billion dollars.
"When finalizing PDPM, CMS stated that this new payment model would be implemented in a budget neutral manner, meaning that the transition to this new payment model would not result in an increase or decrease in aggregate SNF spending. Since PDPM implementation, currently available data suggest an unintended increase in payments of approximately 5 percent, or $1.7 billion in FY 2020," CMS says in a release about the proposed rule.
To aim for achieving budget neutrality, CMS is looking to change their approach to the case mix indices. That means facilities are going to have to put in extra efforts to get paid for providing the same services.
See These Potential Additional Quality Measures
CMS is considering tracking healthcare workers' vaccination status in skilled nursing facilities, beginning in FY 2023 for the SNF quality reporting program.
"This measure would require SNFs to report on COVID-19 health care personnel (HCP) vaccination in order to assess whether SNFs are taking steps to limit the spread of COVID-19 among their HCP, reduce the risk of transmission within their facilities and help sustain the ability of SNFs to continue serving their communities throughout the COVID-19 PHE and beyond," CMS says.
Another proposed addition is the adoption of a new claims-based measure, the SNF Healthcare-Associated Infections (HAI) Requiring Hospitalization Measure, which would begin in FY 2023, and extrapolate information from Medicare fee-for-service claims.
"The goal of the measure is to be able to assess those SNFs that have notably higher rates of HAIs that are acquired during SNF care and result in hospitalization, when compared to their peers and to the national average HAI rate," CMS says.
Latest posts by Rachel Dorrell
(see all)