AAPC Social Hour With Jill Young
In AAPC News
May 14, 2021
Comments Off

on AAPC Social Hour With Jill Young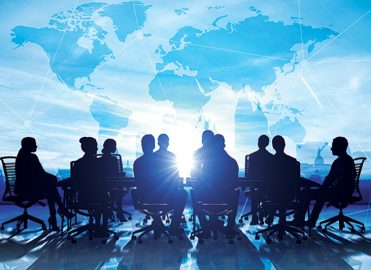 Join subject matter expert Jill Young as she talks through the questions and concerns on everyone's mind.
The upcoming AAPC workshop "Coding and Billing for Services During the COVID-19 Public Health Emergency Era," was the topic of the AAPC Social Hour on Facebook Live, May 12, at 11 a.m. MT (1 p.m. ET).
Joining moderator and AAPC Social Media Manager Alex McKinley (AAPC Alex) at this biweekly broadcast was workshop presenter Jill M. Young, CPC, CEDC, CIMC.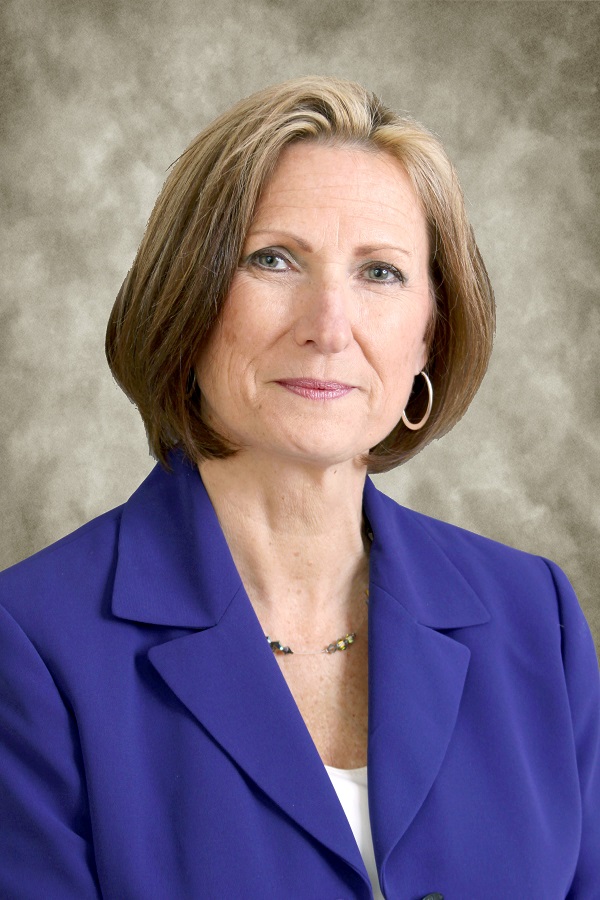 "Jill, you've been around the AAPC world for a long time … for someone so young," McKinley began.
Taking that statement very well, Young replied, "I refer to it as coder years," which is like dog years. It sounds better. At least until you do the math.
All joking aside, Young has over 30 years of experience in the business of healthcare, with a diverse background in all areas from clinical to billing, in many different physician specialties. She has been published in a wide range of periodicals and has presented many audio conferences and webinars. She gives educational lectures for the Michigan State Medical Society and other national organizations. In addition to AAPC workshops, Young often speaks at AAPC's HEALTHCON. She is an original member of the AAPC Chapter Association board of directors (AAPCCA BOD) and loves meeting AAPC members at chapter meetings, conferences, and in her everyday work as a consultant.
Speaking of the AAPCCA BOD, McKinley brought up the AAPCCA Hardship Fund — a topic near and dear to Young's heart.
"I learned recently that you were the brains behind the AAPCCA's Hardship Fund. Is that true?" McKinley asked Young.
Young modestly replied that developing a way to help AAPC members during times of crisis may have been her idea, but it was a group effort to get it off the drawing room floor. That was back in 2010, and 11 years later the outreach program is still going strong.
"I'm astounded at how it has developed into a process," Young said. She thanked everyone involved and said, "It's wonderful that AAPC so frequently supports us with matching dollars when we have challenges."
Talking About Crisis, Let's Talk COVID
Young has a knack for uncovering emerging topics, researching them to the nth degree, and then putting herself out there to educate others on what she learned.
McKinley: How did you find yourself in the thick of coding for COVID?
Young: I created a lecture, and it was on a topic that mainstream coders don't usually work with — thought it would be interesting, gave it a few times, it wasn't very interesting … and then COVID hit. That lecture was on telemedicine. And so, I became an instant expert on telemedicine.
Most of us don't work with telemedicine because it was something that was only in health professional shortage areas and federally qualified health centers … so for a period of time I researched the heck out of stuff and gave tons of teleconferences. I wanted to get the word out and I knew how much everyone was struggling with it — as daily, the government released information, and daily, I had to change that lecture. So, it just evolved … that background in telemedicine, knowing how it had been done, was so instrumental in bringing it forward.
McKinley: There are a lot of topics under the COVID umbrella, and you'll be speaking about those in our workshop on May 25. What are the common issues you are seeing at facilities and with healthcare providers regarding COVID?
Young: We have to have an evolution of policies and someone staying on top of that kind of research. What made sense six months or a year ago may not make sense. The vaccine just got approved for children down to 12. Peds office get ready … is a ped's office going to be able to handle shots in the office? What are the challenges they are going to face, just physically let alone with the billing piece of it?
And the philosophical challenges about who's getting vaccinated and who's not getting vaccinated. What does that mean in the workplace?
Keeping track of different payers' policies as we look at the public health emergency (PHE). CMS announces everything in what they are doing but what about BCBS of your state or Aetna, Cigna, UnitedHealth? What are they doing with telehealth and that product of codes that came out? Many of these insurance companies were getting ready to roll out their own inhouse telehealth product. They put those on hold; they're trying to roll those back out and what does that mean for your practice? You're going to have to make a grid of your insurances to keep track of that.
And those are just some of the challenges. There's a bunch.
McKinley: How do you see us overcoming those challenges with the public about becoming vaccinated?
Young: I think that Johnson & Johnson's pause that was put on that took a whole group of people that were in the middle with a maybe and pushed them down to a no. They need their questions answered — they need to have a confidence in getting that shot. And usually that confidence only lasts for as long as you have their attention.
For some of the people that are anti-vaxers … I don't know what we're going to do because that allows the virus to propagate and that means maybe my vaccine won't be affective. And there are cultural differences and there are economic differences. We just have to find a better way to talk to people and relay their fears … we have to get to them with knowledge and understanding.
McKinley: What changes do you think we'll see that will stick after the pandemic is over?
Young: We've already seen it at looking at what Medicare and what the classifications of some of the telehealth codes are going into 2021 and where that will take us going into 2022. From Medicare's perspective, they have realized that having healthcare available at a much greater safety level for senior patients is a very good thing.
McKinley: How are providers adapting and evolving to telehealth?
Young: It depends on how old they are. … There are a lot of security issues that you have to worry about. … It just depends on the physician and their comfort zone with Zoom. …We became the experts because we were the users. Doctors don't have that kind of patience.
We also saw a lot of people doing not the right thing. We saw doctors that would say 'I don't want to go in the room, so nurse here's a smartphone. Go take this in the room with the patient.'
I think the problem will be getting the genie back in the bottle. Some of the supervision rules that were changed, that we'll talk about in the workshop, and they were huge. I'm astounded in the number of rules that had to be rescinded to allow any provider that could to take care of patients.
McKinley: Could the evolution of telehealth benefit practices? Could they care for more patients, help more people?
Young: Not necessarily. I think that you'll find that the telehealth visit takes just as much time. … There have been some scenarios where they just aren't efficient at it … Other offices just jumped right in, two feet, no problem and doing a good job. Again, it depends on the age and the qualifications and the skills in the office.
They always say if you get two things out of a one-hour talk, you're doing great. So that means you better get more than two things out of the talk I'm giving, or I haven't done my job.
Don't miss the "Coding & Billing for Services During the COVID-19 Public Health Emergency Era" workshop, where Young defines and discusses many of the services that were defined or re-defined during the PHE that we are still under, and what happens when the PHE expires or is declared over.
The online workshop begins 7:30 AM PT / 8:30 AM MT / 9:30 AM CT/ 10:30 AM ET and runs four hours. The on-demand version will be made available May 26.
Latest posts by Renee Dustman
(see all)