Hospital Billing Practices Under Scruntiny
By admin aapc
In Audit
July 30, 2010
Comments Off

on Hospital Billing Practices Under Scruntiny
Confusion over "observation" status versus "inpatient" status can result in inappropriately billed claims for thousands of dollars. Some would say, however, that hospitals aren't really confused about these admission classifications but merely trying to watch their backs.
"The observation classification is designed to be used when there isn't an immediate diagnosis, or if it is determined the condition isn't normally treated within an inpatient setting, such as setting broken bones," writes Drew Armstrong for Bloomberg News.
"Hospitals, though, sometimes extend the use of observation status to avoid being challenged by Medicare auditors on patient admissions when cases fall in a gray area between inpatient and outpatient." As a result, it's the Medicare beneficiary who pays.
"Under Medicare rules," Armstrong writes, "patients listed as under observation face 20 percent co-payments that wouldn't be required if they were admitted, and expensive aftercare isn't covered at all."
This practice is seemingly on the increase. "Anecdotal reports indicate that use of observation may have grown since 2008," Armstrong writes. The assumption being that as the government increases efforts to decrease Medicare fraud, hospitals are increasingly trying to avoid unwanted scrutiny. Armstrong cites in the article a few instances to support this theory.
According to Marilyn Tavenner, acting administrator of the Centers for Medicare & Medicaid Services (CMS), "Patients staying three, four, five, six days is not the intent of observation. Observation is designed for the first 24 to 48 hours. Beyond that, hospitals should make a decision about whether to admit."
According to Armstrong, "Medicare has begun looking into how hospitals use the observation classification. In letters sent July 7 to the American Hospital Association, the Federation of American Hospitals, and the Association of American Medical Colleges, Tavenner asked the trade associations why use of observation cases lasting more than two days had doubled from 2006 to 2008."
You can read this Bloomberg News article in its entirety on Telegram & Gazette's website.
Latest posts by admin aapc
(see all)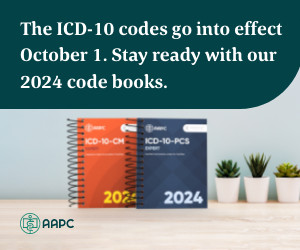 No Responses to "Hospital Billing Practices Under Scruntiny"