Break Down Billing for New Drugs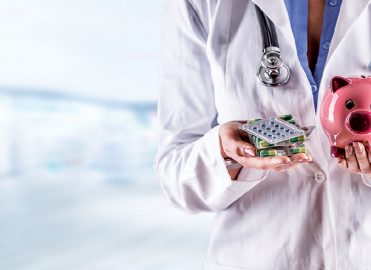 Follow these steps when adding novel drug therapies to your practice management system to ensure accurate payment.
New drugs, often referred to as novel therapies, come onto the market daily. These new drug therapies have passed through all the clinical trial phases, proven safe and effective, earning them approval from the U.S. Food and Drug Administration (FDA). Once a new drug is made available on the market for purchase, there are steps that you need to take to receive proper reimbursement. This article breaks down what you need to know when billing for these novel drug therapies to prevent claims from being denied and to ensure accurate payment.
Identify the NDC
FDA-approved drugs are entered into the National Drug Code (NDC) directory daily.
Each drug gets its own NDC number. It is a unique three-segment numeric identifier assigned to each medication listed under Section 510 of the U.S. Federal Food, Drug, and Cosmetic Act. The first segment of the NDC identifies the labeler (the company that manufactures or distributes the drug). The second segment identifies the product (specific strength, dosage form, and drug formulation). The third segment identifies the package size and type.
For billing purposes, the Centers for Medicare & Medicaid Services (CMS) created an 11-digit NDC format, which necessitates padding of the labeler (five numbers), product (four numbers), or package (two numbers) segment of the NDC with a leading zero, resulting in a fixed-length 5-4-2 format.
The NDC is usually found on the drug label or outer packaging. The number on the packaging may be less than 11 digits. In such cases, add a leading zero to the appropriate segment to create a 5-4-2 configuration for billing purposes. If the medication comes in a box with multiple vials, using the NDC on the box (outer packaging) is recommended.
When a provider purchases a drug, it is important that the correct NDC is loaded into their system for submission on the claim. If you have the vial NDC loaded into the system instead of the package NDC number, you may receive denials because the payer's claim scrubber might not recognize the NDC as valid.
To ensure you have the correct package NDC vs. vial NDC, go to the NDC Lookup tool.
Understand Drug Cost
In the United States, average wholesale price (AWP) is a pharmaceutical term that describes the average price paid by a retailer to buy a drug from the wholesaler. It has been around for decades to determine drug pricing and reimbursement, but it is not a true representation of actual market prices and is usually inflated by about 20 percent. So, when you think of AWP, think of it as "list price" or "sticker price," meaning it is an elevated drug price that is rarely what is actually paid.
Pharmacies, providers, hospitals, etc., typically buy their drugs from wholesalers. The three largest drug wholesalers are AmeriSource Bergen, Cardinal Health, and McKesson. The wholesale acquisition cost (WAC) is an estimate of the manufacturer's list price for a drug for wholesalers or direct purchasers, but it does not include discounts or rebates. WAC is the most used benchmark in pharmacy drug purchasing because it is published by the manufacturer for sale via a wholesaler. Although, WAC pricing does not exist for all drugs, as this is typically a wholesale price. Drug manufacturers who only sell their drugs directly to pharmacies may not publish a WAC.
Find the Right Code
Let's turn our attention back to the novel drug recently approved by the FDA that is now on the market. Your provider has purchased the drug and would like to administer it to a patient. Before you can bill for the medication, the drug must be loaded into your practice management (PM) system. The first thing you want to find is the HCPCS Level II code. If a HCPCS Level II code is available, then the heavy lifting is done.
There are two organizations that issue HCPCS Level II codes: CMS and Pricing Data Analysis and Coding (PDAC). CMS issues new HCPCS Level II codes using a HCPCS Workgroup to make its decisions on new codes. PDAC, a CMS contractor in North Dakota, is responsible for determining appropriate HCPCS Level II codes through a coding verification process to make sure the product doesn't fall under an existing code. If the code or the drug exists, it's already been assigned a J or Q code, with the name and the billable unit.
What if it does not have a HCPCS Level II code for billing? This is when it is appropriate to bill using an unclassified drug code such as:
J3490 Unclassified drugs
J3590 Unclassified biologics
J9999 Not otherwise classified, antineoplastic drugs
When submitting a claim for a not otherwise classified (NOC) drug code, enter the drug name and dosage in Item 19 on the CMS-1500 claim form or electronic equivalent. Pricing will be based on the information entered in these fields. The quantity-billed field must be entered as one (1). Check with your local Medicare Administrative Contractor (MAC) or specific payer billing guidelines.
Confirm Drug Packaging
Another thing you must determine when you enter a new drug into your PM system is the form of drug packaging: single-dose vial (SDV) or multi-dose vial (MDV). Why does this matter? This directly affects whether you can capture waste for billing.
The United States Pharmacopeia (USP) defines MDVs as multiple-use containers of liquid medication for injection or infusion that contain antimicrobial preservatives to help prevent the growth of bacteria. The Centers for Disease Control and Prevention (CDC) defines SDVs as vials of liquid medication intended for injection or infusion that is meant for use in a single patient in a single case/procedure/injection. SDVs are labeled as such by the manufacturer and typically lack an antimicrobial preservative.
Always include the different vial sizes available for SDVs in the system description to ensure your coders are reviewing the drug waste. Modifier JW is appended to the discarded drug amount on the claim.
Note: You can only bill the drug wasted from SDVs, never MDVs. There has been a lot of focus on drug-waste audits to ensure drugs are not wasted improperly. It is important to purchase the smallest vial size available to make up the administered dosage to reduce the amount discarded. For more information on reporting drug waste, check out "Know When to Report Drug Waste" in the March issue or in the Knowledge Center.
Determine Pricing
After you figure out whether the drug has its own HCPCS Level II code or if you will have to use a NOC code, you need to check the average sales price (ASP). To do this, download the ASP drug pricing files by year and by quarter.
There are two lists:
1. ASP pricing file – consists of all drug-related HCPCS Level II codes. It will give you the HCPCS Level II code, short description, HCPCS Level II code dosage, and payment limit. Remember, even though this is called the ASP pricing file, Medicare pays 106 percent of ASP. Therefore, the payment limit listed is not 100 percent ASP but rather 106 percent ASP. I will explain this further when we get to contracting.
2. NOC pricing file – provides the drug's generic name (trade name), dosage, and payment limit. Unfortunately, this is not all-encompassing, meaning that some novel drugs may not be listed here. When the drug is not listed, you have to follow the rules for submitting NOC claims, and, when billing, provide the payer with the WAC price.
7 Steps for Billing Drugs
When adding a new drug, you need to:
1. Get National Data Code (NDC) in 5-4-2 format.
2. Look up the HCPCS Level II code and billable unit.
3. Review single-dose vial (SDV) vs. multi-dose vial (MDV) and vial sizes available for purchase.
4. Ascertain cost per unit.
5. Calculate your average sales price (ASP).
6. Enter in fee schedules per each contract.
7. For not otherwise classified (NOC) drugs, determine drug reimbursement by payer.
Calculate ASP
Now you need to put it all together for your chargemaster. When you enter the drug into your PM system, it is important to list the cost per unit, which will vary from drug to drug, as determined by the HCPCS Level II code. If you want to know the cost of the drug, check with the supplier you purchased it from. They may list the cost per unit or the cost per vial.
For example, if the vial your provider is using is a 30 mg vial that costs $300 and the billable unit is 1 mg, then determining the cost per unit will require some calculation. Divide $300 by 30 mg, which equals $10 per 1 mg; the cost per unit is $10.
Having the cost per unit will allow you to compare prices. When reviewing fee schedules, pay special attention to any fee schedule that pays you below the cost.
Medicare will allow the ASP payment limit listed on their website per billable unit. If you have contracts with other carriers based on a percentage of ASP, I recommend pulling together a spreadsheet to help with the calculations.
To start, list the drugs you bill in column A, the ASP in column B, and Medicare's ASP payment limit in column C. For column B, divide column C by 106 percent (as stated above, Medicare's ASP payment limit).
You can calculate any percentage of ASP from contracts you have set up to pay a percentage of ASP. In your contracts, be sure to ask if they are calculated based on ASP (column B) or Medicare's ASP (column C). If Payer X decides to pay you 120 percent of ASP, but uses Medicare's ASP, your reimbursement for the drug will be 126 percent; if Payer X decides to pay you 120 percent using Medicare's ASP, then you are only getting 114 percent of ASP.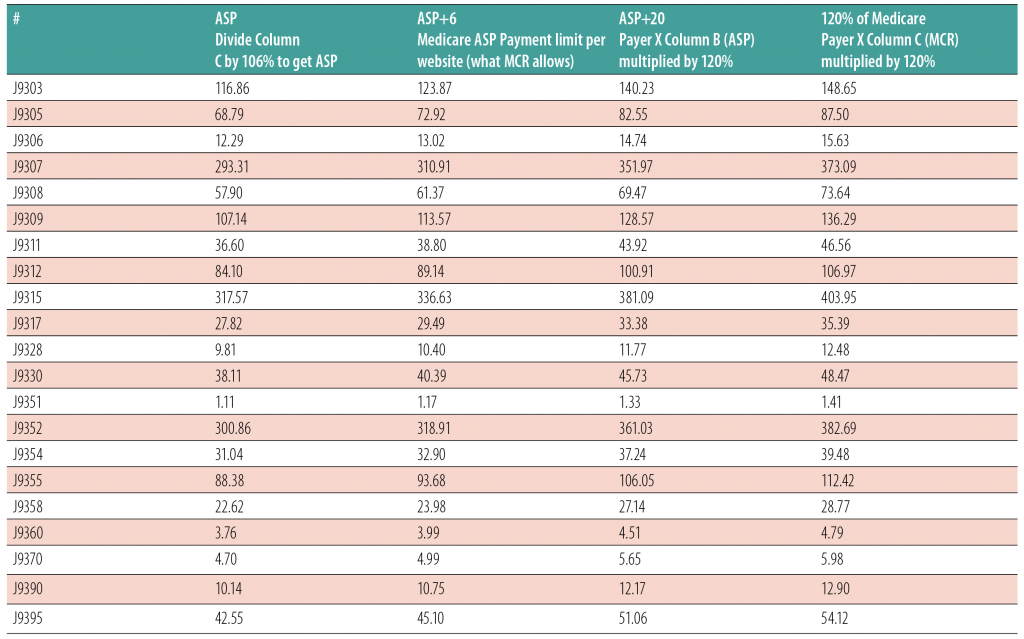 Verify Payment for NOC Codes
The last potential issue you may have is with NOC codes. To ensure you are getting reimbursed correctly by the payer on NOC codes, I recommend carving them out in the contract. It is important that you specifically ask how they reimburse drugs that do not have a HCPCS Level II code. This is where things might be reimbursed differently or not on a percentage of ASP. If there is no ASP, you need to determine how they will reimburse you to cover your cost per unit.
Some payers may want to pay you at a percentage of AWP, or a percentage of WAC, or a percentage of the charge. Make sure to outline this in a contract, otherwise, you may not be fully covered for the drug's out-of-pocket costs. Currently, Medicare reimburses NOC drugs at 106 percent of WAC, but this has been up for debate and in proposed rules to lower the percentage of reimbursement.
Bottom Line
Keep in mind that determining the correct billing and reimbursement for a drug does not mean the payer will pay. Always refer to the drug's package insert for indications, Local and National Coverage Determinations, and local payer medical policies. Otherwise, the drug could be considered off-label.
---
Resources:
https://www.accc-cancer.org/docs/documents/oncology-issues/articles/ja12/ja12-wasted-discarded-and-unused-drugs.pdf?sfvrsn=17a37c77_0
https://www.fda.gov/drugs/drug-approvals-and-databases/ndc-product-file-definitions
NDC Lookup: https://ndclist.com/search
https://www.cms.gov/medicare/medicare-part-b-drug-average-sales-price/2021-asp-drug-pricing-files
NDC Directory: www.fda.gov/drugs/drug-approvals-and-databases/national-drug-code-directory
Latest posts by Stephanie Thebarge
(see all)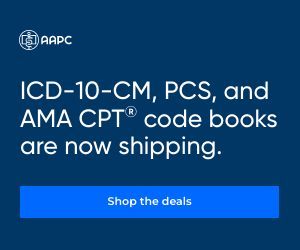 3 Responses to "Break Down Billing for New Drugs"