Medicare Will Pay SNFs More in 2011
By admin aapc
In CMS
July 23, 2010
Comments Off

on Medicare Will Pay SNFs More in 2011
A notice with comment period the Centers for Medicare & Medicaid Services (CMS) published July 22 in the Federal Register updates the 2011 Skilled Nursing Facility Prospective Payment System (SNF PPS) and delays implementation of a Patient Protection and Affordable Care Act provision.

Skilled nursing facilities can expect an increase in 2011 payment rates. SNF PPS payment rates for 2011 will include a negative 0.6 percentage point forecast error adjustment that, when combined with the 2011 market basket increase factor of 2.3 percent, yields a net update of 1.7 percent for 2011. The update goes into effect Oct. 1, 2010.
The notice with commend period also delays implementation of an Affordable Care Act provision, which modifies the 2011 implementation for the Resource Utilization Groups, version 4 (RUG-IV) case-mix classification system. CMS says will implement the provision once the necessary system modifications are completed.
CMS is accepting comments regarding this notice of proposed rulemaking through Sept. 14.
Latest posts by admin aapc
(see all)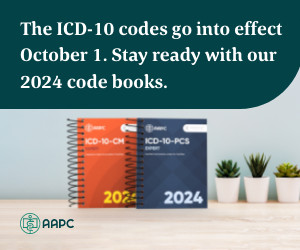 No Responses to "Medicare Will Pay SNFs More in 2011"