Health Reform Expected to Expand Job Opportunities
By admin aapc
In Billing
August 16, 2010
Comments Off

on Health Reform Expected to Expand Job Opportunities
All signs point to a favorable hiring market for the health care industry in the second half of this year, and a culmination of Congressional activity is more than likely responsible.
Various health system reform legislation has provided an influx of money to support job growth and payment updates for physicians. It also is assumed health system reform will increase the number of insured, which in turn will increase the demand for medical attention and, consequently, health care professionals who can provide it.
As such, new physicians and expanding practices will need to hire support staff, including medical coders and billers.
Hospitals and physician practices are still exercising caution, however. Approximately 3,600 jobs were added in physician offices in the first six months of this year compared to 8,000 new jobs in the first half of 2009, according to the Bureau of Labor Statistics.
The American Medical Association (AMA) says unstable Medicare payment rates brought on by the Sustainable Growth Rate (SGR) formula is to blame for this slow growth.
American Medical News has more on this story.
Latest posts by admin aapc
(see all)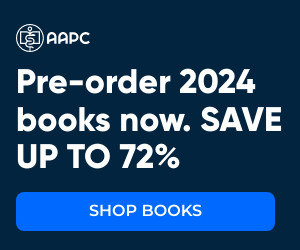 No Responses to "Health Reform Expected to Expand Job Opportunities"