Medical Reviews are Back on Track
In Billing
June 3, 2021
Comments Off

on Medical Reviews are Back on Track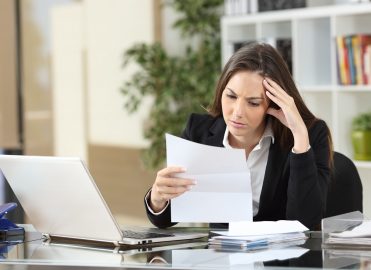 Make sure your physician practice is prepared for renewed scrutiny of Medicare claims.
Medicare Part B post-payment, service-specific medical reviews resumed Aug. 17, 2020, after a brief hiatus due to the COVID-19 public health emergency. Prepare for time-sensitive Additional Documentation Request (ADR) letters by knowing what services Medicare Administrative Contractors (MACs) will be reviewing next.
What are Medical Reviews?
MACs are charged with safeguarding the integrity of the Medicare trust fund. They must ensure payment is made only for services that meet all Medicare coverage, coding, and medical necessity requirements. For areas where data analyses indicate questionable billing patterns, MACs may perform post-payment, service-specific medical reviews. Providers who bill for these services may be asked by their applicable MAC to submit medical records in support of their claims.
Note: MACs conduct medical reviews of both Part A and Part B claims but this article addresses Part B topics only.
MAC Medical Review Topics
Each MAC lists active post-pay review topics on their websites. Each topic includes essential information such as coding guidelines and documentation requirements. MACs offer many resources, such as cover letters you can use to respond to an ADR, and tips and tricks for successful reviews, as well.
Here are the topics MACs will review soon, are reviewing now, or have reviewed. Find your MAC and see if any of the services on their list apply to your practice.
Annual Wellness/Subsequent Wellness Visit (G0438-G0439)
End-Stage Renal Disease (ESRD)-Related Monthly Services (90960-90962)
Hyaluronan Injection (J7320)
Polysomnography (95810-95811)
Psychotherapy (90834-90837)
Therapeutic Activities (97530)
Noridian JF topics are similar but with some variations.
Extracapsular Cataract Removal with Insertion (66984)
Denosumab (Prolia) Injection (J0897)
Aflibercept (Eylea) Injection (J0178)
Outpatient ESRD (90960-90963)
Ambulance Services (A0426-A0429)
Echocardiography with Contrast (93306)
Assay of Benzodiazepines (G6042)
Assay of Cocaine (G6044)
Assay of Methadone (G6053)
Diagnostic Services: Clinical Labs (G0477-G0483)
Assay of Opiates (G6056)
Palmetto JM topics are similar but with some variations.
Advanced Life Support Ambulance (A0427) (J5)
Botox (J0585) (J5)
Hyperbaric Oxygen Therapy (J5, J8)
Outpatient Therapy (97110) (J5)
Total Knee Arthroplasty (27447) (J5)
Ambulance Transport and Mileage (A0425-A0428)
Nail Debridement (11719-11721)
Paring or Cutting of Benign Hyperkeratotic Lesions (11055-11507)
Botulinum Toxins (J0585, 64612, 64615)
Vitamin D Assay Testing (82306)
Breast Ultrasound (77641-77642)
Trigger Point Injections (20552-20553)
Denosumab (Prolia) Injection (J0897)
Psychotherapy (90837)
Ambulance Services (A0425-A0428)
Drugs and Biologicals:

Eyelia (J0178)
Prolia (J0897)
Lucentis (J2778)
CGS just completed a post-payment review of A0428, drugs and biologicals J0129, J0178, J2507. Results are posted on their website.
What to Do if You Receive an ADR
If your practice receives an ADR from your MAC in the mail or electronically, you have 45 days from receipt to submit the requested documentation or the MAC may deny the claim.
Note the service(s) or code(s) under review.
Note the date the requested information must be received by the MAC.
Determine what documentation the MAC needs to substantiate the services billed and support the medical necessity of the claim. Detailed information can be found in the National Coverage Determination or Local Coverage Determination for the service.
Submit the requested documentation, following your MAC's instructions closely.
MACs have 30 days to complete a prepayment review and 60 days to complete a post-payment review.
Latest posts by Renee Dustman
(see all)