President Signs "Improper Payments Elimination" Bill
By admin aapc
In Compliance
July 30, 2010
Comments Off

on President Signs "Improper Payments Elimination" Bill
President Obama signed the Improper Payments Elimination and Recovery Act (IPERA) July 22. The bill is designed to cut waste, fraud, and abuse due to improper payments by federal government agencies. Areas with a history of improper payments, such as chiropractic services, will be targeted.

In 2009, improper payments totaled nearly $110 billion—the highest amount to date. This includes tens of billions of dollars in payments made in error or because of fraudulent claims by contractors and organizations as well as more than $180 million in improper payments sent to individuals who are dead and $230 million in improper payments to prisoners and fugitives—none of whom qualify for benefits.
The president has instructed his administration to reduce these improper payments by $50 million by 2012 and to create a "Do Not Pay" list—a consolidated database of every individual and company that is ineligible for federal payments.
"Before checks are mailed, agencies will be required to check this list to make sure the payment is going to the right person, in the right amount, for the right reason," President Obama said before signing the bill in the White House.
The bill outlines steps federal agencies will need to take to reduce and recover improper payments, including:
Identification and Estimation of Improper Payments. IPERA requires agencies to conduct annual risk assessments, and if a program is found to be susceptible to significant improper payments, then agencies must measure improper payments in that program. Further, over time, IPERA lowers the threshold for determining a program is susceptible to improper payments.
Payment Recapture Audits. The bill expands the types of programs that are required to conduct payment recovery audits (from contracts to all types of programs and activities, including grants, benefits, loans, and contract payments), and lowers the threshold for programs and activities that must conduct these reviews if cost-effective (from $500 million to $1 million in annual outlays).
Use of Recovered Improper Payments. IPERA also authorizes agency heads to use recovered funds for additional uses than currently allowed, including to improve their financial management, to support the agency's Office of Inspector General (OIG), and for the original intent of the funding.
Compliance and Non-Compliance Requirements. Currently, if an agency does not reduce improper payments or implement the existing law, there are no repercussions. Under IPERA, there is a list of actions that an agency must take to be in compliance with the law, and the agency Inspector General is responsible for determining whether the agency is in compliance with the law. If the agency is found not to be in compliance with the law, then IPERA contains a series of actions that the agency must take to improve its error reduction efforts.
Chiropractors Targeted
According to WPS Medicare, chiropractic services fall within the list of four supplemental measures listed in the strategy developed by the federal government. Chiropractic physicians throughout the Medicare administrative contractor's (MAC's) jurisdiction 5 (Iowa, Kansas, Missouri, and Nebraska) will be part of the national review aimed at eliminating payment error, waste, fraud and abuse in federal programs.
Beginning August 2010, Comprehensive Error Rate Testing (CERT) contractors will begin requesting records from chiropractic offices as part of a Special Studies request. Unlike traditional CERT requests, Special Studies requests use targeted samples, focused scripts and allow only 30 days for submission of requested medical records.
Other measures include those for power wheelchairs, inpatient hospital short stays, and pressure reducing support surfaces.
For additional information, refer to the Medicare Fee-for-Service portion of the Payment Accuracy website by clicking on "High Error Programs" at the top of the page.
The IPERA is available for viewing on The Library of Congress website.
Latest posts by admin aapc
(see all)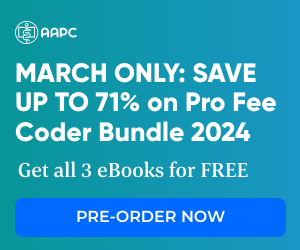 No Responses to "President Signs "Improper Payments Elimination" Bill"