Stark Law Changes Impose Further Limitations
By admin aapc
In CMS
July 6, 2009
Comments Off

on Stark Law Changes Impose Further Limitations
The  2009 Medicare Inpatient Prospective Payment System (IPPS) final rule includes several significant changes to the Stark law that are slated to go into effect Oct. 1.
The Stark law prohibits physicians from referring Medicare patients for certain designated health services (DHS) to an entity with which the physician or a member of the physician's immediate family has a financial relationship—unless an exception applies.
In the 2009 IPPS final rule, the Centers for Medicare & Medicaid Services (CMS) changed the definition of the term "entity" to include the person or entity performing the health service, not just the person or entity billing for such service.
"This means that physicians with ownership or compensation arrangements with an entity providing a service 'under arrangement' to a hospital may not refer to that entity unless a Stark exception applies," law firm Bricker & Eckler LLP writes in its August 2008 Health Care Client Bulletin.
The Ohio law firm recommends hospitals evaluate all contractual arrangements with physician-owned service providers for potential amendment prior to Oct. 1.
"The new regulations prohibit per-click (i.e., per-use or per unit-of-service) rental charges for space or equipment in leases between DHS entities and physicians to the extent such charges reflect services referred between the parties," Bricker & Eckler says. "There is no grandfathering of existing leases." The use of percentage-based compensation formulae in determining rental charges for the lease of office space and equipment are also prohibited come Oct. 1, says Bricker & Eckler.
A group of cardiologists and surgeons recently sued the Department of Health and Human Services (HHS), claiming these changes violated the intent of the Stark law. Amednews.com has more on this story.
For more information about the Stark law, visit the CMS Physician Self Referral Web site.
Latest posts by admin aapc
(see all)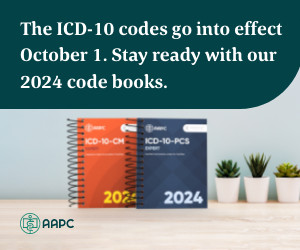 No Responses to "Stark Law Changes Impose Further Limitations"