Resume and Interview Pro Tips
In AAPC News
June 15, 2021
Comments Off

on Resume and Interview Pro Tips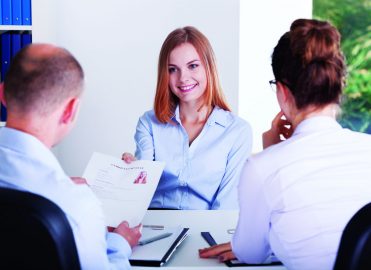 The AAPC Social Hour on Facebook Live, June 9, at 11 a.m. MT (1 p.m. ET) focused on resume and interview tips.
National Advisory Board (NAB) member Kiosha T. Forston, MASS, RHIA, CPC, CHTS-TR, joined moderator and AAPC Social Media Manager Alex McKinley to talk about certain "soft skills" that are most important to both new and experienced coders entering the job market.
Don't Miss This Upcoming Virtual Workshop
Before delving into the pro tips, Brian Isetts, PhD, BCPS, FAPhA, popped in to talk about his upcoming virtual workshop, "Navigating Reporting and Coding Solutions for Pharmacist Integration in New Care Delivery Systems," being held live June 24, and available on-demand June 25.
This workshop will provide an overview of what you need to know to code pharmacists' services. Attendees will gain insight into pharmacists' evolving professional responsibilities and roles in patient care and the challenges faced by their exclusion from the list of healthcare providers eligible to submit claims to Medicare for Part B professional services.
Isetts explained that pharmacists have had to approach coding and reimbursement differently than other professions, and he wants to help attendees apply lessons learned from pharmacist/coding exemplars who have successfully navigated coding and billing systems for pharmacists' services in commercial payer and state government programs. This presentation will address everything from key health reporting nomenclature to reviewing clinical documentation for pharmacists' professional services. Coding professionals will learn what they need to know to assess pharmacists' documentation integrity and whether they have met their service level expectations with the help of case study examples of successful health reporting and billing solutions.
Put Your Best Foot Forward
Career development is an ongoing process, especially in the business of healthcare, said Forston. She shared a few pro tips for how medical coders and billers can put their best foot forward in terms of resumes and interviewing.
Resume Tips
Always have an updated resume. For those who struggle with resume writing, all you need is a Gmail account to access a variety of templates in Google Drive that can help with structuring and developing a professional resume. Start by creating a basic resume that includes all of your skills and job experiences.

Do not want to use one standard resume for every job application. You want to ensure what you state in your resume matches the job posting. Tailor your resume so that its focus aligns well with what's noted in the job announcement. And do this for each application you submit. This customization is crucial to showing potential employers that you have what they're looking for in a candidate.
"You only have one opportunity to make a first impression, so it's really important that your resume speaks to who you are because it is the first thing that's in the room," Forston said.
It's key that your resume is organized and presented in a manner that's "easy on the eyes." Make the font size is one that's easily read.

Comb through to make sure there are no spelling or grammatical errors.

Use a professional email address because that, too, is a reflection of who you are.
Do not copy and paste your job description into your resume. Instead, talk about your primary responsibilities, as well as your professional accomplishments and successes. Highlight how you made a difference in your role. This will help recruiters and hiring managers understand your strengths.
How can newly-certified coders can set themselves apart from the rest? Forston recommends that you start by having a resume that looks professional. Highlight your strengths, mention any internships, externships, or volunteering experience that might be related to the job you're applying for. Capitalize on the experience you do have. Include your strengths, tell your story a little bit more, and make sure to include anything that sets you apart from other candidates, such as an exceptionally high score on a certification exam.
Interview Tips
McKinley switched the focus of the conversation to the interviewing process, asking Forston what applicants can do to prepare themselves. Forston said that while interviews can be scary and intimidating, you have to remember that it's your opportunity to sell yourself.
"You don't want to oversell yourself, but you definitely want to toot your horn when you get that opportunity for an interview," she said.
Preparing for an interview involves practice. Practice answering questions while sitting in front of a mirror. Make sure your "elevator speech" is ready, and be ready to talk about yourself. Research the most common interview questions, write out your answers, and then practice what you're going to say. Forston suggests using a friend or family member to hold a mock interview to help you prepare for the real thing.
Always present your best self, said Forston. Dress professionally. Be prepared. Research the position and the company before your interview. Have questions to ask about the opportunity.
Remember that an interview is not just a time for your employer to see if you are a good fit, it's your chance to see if the employer is a good fit for you. To see if the job aligns with what you want in your career, ask about, for example, the culture, organization, expectations, and how performance is measured.
These days, with many interviews being held virtually, presenting your best self also means ensuring that wherever you are holding the meeting is professional-looking. Putting your best foot forwards not only means being mindful about your appearance and dressing your best, but also that your surroundings on camera represent that professionalism, as well. Your interview room reflects upon you, so make sure the room you're in is clean and organized. McKinley suggests that before the interview, turn on your webcam to preview what is in the frame.
As you prepare for your interview, think ahead to make sure there are no distractions or interruptions. Turn off your devices. Let those in your house know that you're having an interview. For phone interviews, standing may help you to project your voice. And smile, because it comes through; others can tell when you're smiling on the phone.
Think Before You Post
McKinley and Forston went on to talk about the importance of how you represent yourself online. Applicants need to keep in mind that their social media presence says a lot about who they are. What you put out there provides snapshots of who you are, so think before you put something out there.
Whether you're on AAPC's Facebook page or LinkedIn, or posting in your Instagram account, always present and promote your best self. Use common sense, be kind, and always conduct yourself professionally. Your comments and pictures should portray the right image and present your best self, Forston emphasized. Make sure your online presence doesn't create a negative impression for how prospective employers see you. Prospective job applicants don't get hired because of their social media presence all the time, Forston warned.
Network, Network, Network
The final pro tip is to start networking right away, even as soon as while you're studying. Reach out to people on Facebook and go to AAPC local chapter meetings. It's not uncommon for new coders to land a job because they networked at their local chapter meeting, Forston said. Regional and national conferences are great networking opportunities, as well.
Stacy Chaplain, MD, CPC, is a development editor at AAPC. She has worked in medicine for more than 20 years, with an emphasis on education, writing, and editing since 2015. Chaplain received her Bachelor of Arts in biology from the University of Texas at Austin and her doctorate in medicine from the University of Texas Medical Branch in Galveston. She is a member of the Beaverton, Ore., local chapter.
Latest posts by Stacy Chaplain
(see all)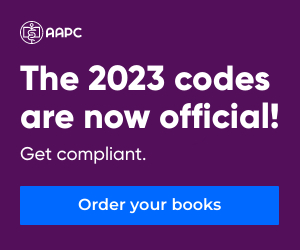 Stacy Chaplain, MD, CPC, is a development editor at AAPC. She has worked in medicine for more than 20 years, with an emphasis on education, writing, and editing since 2015. Chaplain received her Bachelor of Arts in biology from the University of Texas at Austin and her doctorate in medicine from the University of Texas Medical Branch in Galveston. She is a member of the Beaverton, Ore., local chapter.
Comments are closed.