Hypertensive Chronic Kidney Disease
July 2, 2021
Comments Off

on Hypertensive Chronic Kidney Disease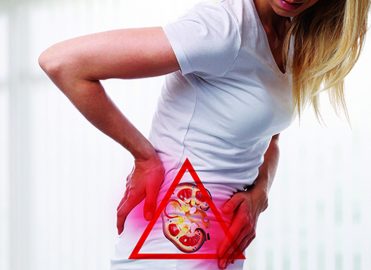 Check your diagnosis coding for this patient encounter.
A patient presents today for a follow-up for her hypertension. At her last visit, she was complaining of swelling in her feet and ankles, back pain, trouble sleeping, and having to get up at night to urinate. She has a family history of chronic kidney disease (CKD). She presents to the office today for the results of her estimated glomerular filtration rate (eGFR) test, a key indicator of renal function.
ROS: As above, otherwise negative.
PFSH: As above. She does not drink or smoke.
Her test results show an eGFR of 50 ml/min/1.73 m2. We discussed the fact that the results classify her as being in stage 3a CKD. We discussed a referral to the nephrology department for recommendations and a treatment plan. She has a positive attitude about her diagnosis as she has family members with CKD who take care of themselves and function very well. She wants to see the nephrologist as soon as possible. We called the nephrologist's office of Dr. Jones today and scheduled an appointment for her before she left our office. Dr. Jones will send me her recommendations and we will move forward from there.
ASSESSMENT/PLAN: Hypertension. CKD, stage 3a. The visit today was strictly counseling and coordinating care and a total face-to-face time of 40 minutes was spent with the patient discussing her condition, prognosis, outcomes, and referral to nephrology.
Code the Diagnosis
I12.9 Hypertensive chronic kidney disease with stage 1 through stage 4 chronic kidney disease, or unspecified chronic kidney disease
N18.31 Chronic kidney disease, stage 3a
Rationale: According to the 2021 ICD-10-CM Official Guideline 1.C.9.a.2, "Assign codes from category I12, Hypertensive chronic kidney disease, when both hypertension and a condition classifiable to category N18, Chronic kidney disease (CKD), are present." ICD-10-CM presumes a cause-and-effect relationship and classifies hypertension with CKD as hypertensive chronic kidney disease unless the provider indicates otherwise. Use the appropriate code from category N18 as a secondary code with a code from category I12 to identify the stage of CKD. When you go to the Tabular List to confirm the code, it indicates that a fifth character is needed for stage 3 CKD to specify stage 3a, 3b, or stage 3 unspecified.
Resources
2021 ICD-10-CM code book
2021 ICD-10-CM Guidelines for Coding and Reporting
Latest posts by Stacy Chaplain
(see all)