New DMEPOS Specialty Code for Ocularists
By admin aapc
In CMS
August 27, 2010
Comments Off

on New DMEPOS Specialty Code for Ocularists
Effective Jan. 1, 2011, the Centers for Medicare & Medicaid Services (CMS) will establish durable medical equipment prosthesis, orthotics and supplies (DMEPOS) specialty code B5 for ocularists.
The American Society of Ocularists defines an ocularist as a "carefully trained technician skilled in the arts of fitting, shaping, and painting ocular prostheses." In addition to creating ocular prostheses, the ocularist shows the patient how to handle and care for them, and provides long-term care through periodic examinations.
Patients who need to be referred to an ocularist usually fall into the following categories:
Recent enucleation/evisceration
Problems with an existing prosthesis
Blind eyes requiring a scleral shell
Congenital anophthalmia/microphthalmia
Patients with existing ocular prostheses often need to be referred to the ocularist for problems with either the surface condition of the prosthesis or problems with the fit of the prosthetic eye or scleral shell.
Services provided by the ocularist include:
Cleaning
Polishing
Enlargement
Reduction
Replacement
Due to the requirements of most insurance policies, a written prescription from the referring physician or other appropriate eye care specialist often is required.
Latest posts by admin aapc
(see all)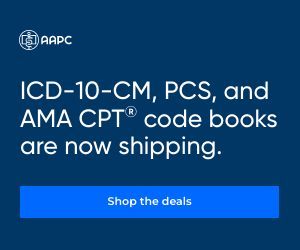 No Responses to "New DMEPOS Specialty Code for Ocularists"