Billing Sports Physicals: GAME ON!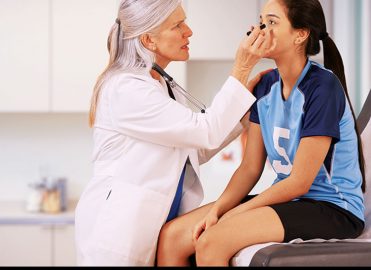 Correct coding and proper payment require strategy and teamwork.
The preparticipation physical examination (PPE), or sports physical, is a valuable tool schools rely on to identify potentially life-threatening conditions as well as other issues that could pose a threat to a student's health. This type of physical exam focuses on cardiovascular and musculoskeletal issues that affect participation in sports and should not take the place of a comprehensive well-child exam. Because these are two separate exams, they can be performed independently or together. Either way, coding the sports physical is confusing because there is not a consensus among payers' policies.
Know Your Options and What's at Stake
How do you bill for sports physicals? It depends on the payer. Although most seem to agree on the CPT® codes, many have different preferences for modifiers and such. That's what happens when there are no CPT® or federal guidelines for a service.
One option to circumvent this indecisiveness is to forgo insurance and charge patients a flat fee. The going rate is $20. If your office goes this route, you will need to create an agreement for patients/guardians to sign, stating the patient's out-of-pocket fee and that insurance will not be billed.
This can be confusing for everyone involved, however, if the sports physical is being performed at the same time as the well-child exam — especially if the patient doesn't say they need a sports physical until they're in the exam room. What most patients/parents don't understand is that the sports physical is billable work over and above the well-child visit. Providers should get paid for this additional work, but very often, they just shrug it off and bill for the well-child visit only. But with payer's reimbursing sports physicals an average $30, that's a considerable revenue loss.
Study Payers' Policies
To ensure proper payment for all services rendered, your practice should establish a policy for sports physicals. From a quality data reporting perspective, it's best to siphon all services and supplies through the patient's payer. That means you will have to create a policy for billing sports physicals that accounts for every payer your office accepts. This is work up front, but it will ensure claims are paid.
Just how different are payers' policies for billing sports physicals? We did some research.
Healthy Blue BlueChoice HealthPlan of S.C.
This plan pays $30 for sports physicals (one per year) for ages 6-18, performed by in-network primary care providers (including nurse practitioners and physician assistants).
If the patient has already had a well-child exam in the past year, this payer instructs you to bill the sports physical using CPT® code 99212 Office or other outpatient visit for the evaluation and management of an established patient, which requires a medically appropriate history and/or examination and straightforward medical decision making. When using time for code selection, 10-19 minutes of total time is spent on the date of the encounter with modifier 8P Performance measure reporting modifier — action not performed, reason not otherwise specified and diagnosis code Z02.5 Encounter for examination for participation in sport.
If the patient has not had a well-child exam in the past year, this payer instructs you to bill for the well-child visit, the well-child incentive (see the link in the Resources section to locate more information on this payer's incentive program), and the sports physical. For the well-child exam, bill the appropriate preventive medicine CPT® code (new patient 99383-99384 or established patient 99393-99394) with modifier 25 Significant, separately identifiable Evaluation/Management (E/M) service by the same physician on the day of a procedure and the appropriate encounter code from ICD-10-CM (Z00.0X, Z00.1XX, Z00.X, Z02.X, Z02.71, Z02.79, Z02.8X). Bill HCPCS Level II code G9153 MAPCP Demonstration – Physician Incentive Pool for the $30 well-child reimbursement and bill 99212-8P and diagnosis code Z02.5 for the sports physical and an additional $30.
WellCare Health Plans of Nebraska
This health plan also says to bill for sports physicals using the appropriate level CPT® evaluation and management (E/M) services code (99201-99205 or 99212-99215). They specifically instruct you not to append modifier EP Service provided as part of Medicaid early periodic screening diagnosis and treatment (EPSDT) program. As with Healthy Blue, you should report Z02.5.
BCBS of Nebraska
This payer also instructs you to use 99201-99215 with Z02.5. They explain that the sports physical is not a preventive medicine exam, so you should not use preventive medicine codes to report the encounter.
Note: 99201 was deleted effective Jan. 1, 2021.
Do Your Homework
Your homework is to find out how your providers are reporting sports physicals. If they are rolling them into well-child visits, explain to them that they can get paid for the additional work — all they have to do is document that work. Next, create a coding cheat sheet of all of your payers' policies for sports physicals and use it to ensure proper billing and reimbursement.
---
Resources:
https://publichealth.nc.gov/lhd/docs/PreparticipationPhysicalEvaluationVisitCodingBillingQuickGuide-rev05312020.pdf
https://www.hamc.com/news/sportsphysicalwellchild
https://provider.healthybluesc.com/docs/inline/SCHB_PE_QualityIncentiveProgram.pdf?v=202008131642
Latest posts by Renee Dustman
(see all)