I Am AAPC: Marie-Anne B. Maignan, CPC, CPMA, CPB, CPCO
By Lee Fifield
August 2, 2021
Comments Off

on I Am AAPC: Marie-Anne B. Maignan, CPC, CPMA, CPB, CPCO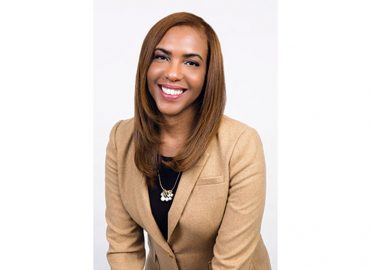 It is hard to believe that I have been in revenue cycle management for 30 years! I got my start in a solo internal medicine practice. Even though I had no previous experience, I was able to revamp the front-end staff workflow within six months, resulting in substantially reduced denials. A couple of years later, I felt confident enough to join a billing service. While working there, I realized that my strength was in strategic improvement; and, three years later in 1996, I seized the opportunity to open my own business.
Adapt to the Times
The result was Medi-Bill Services, Inc., a consulting service which served a small number of providers on a part-time basis. Providing custom-tailored services and excellent customer care helped our clients thrive and increased our portfolio substantially. By 1998 we had two billing offices, which offered a complete billing and management solution for both hospital- and office-based physician practices. Unfortunately, our success diminished in 2011-2012 when many solo practitioners joined a hospital group during healthcare landscape changes. After this downturn, I began working at NYU Langone Health, Faculty Group Practice, where I have worked for the past eight years. Currently, I work as assistant director in professional billing operations for the surgery and medicine team.
Prepare for Opportunities
I began working toward multiple certifications in 2013, starting with AAPC's Certified Professional Coder (CPC®). Next, I received AAPC's Certified Professional Medical Auditor (CPMA®) credential. The CPMA® credential empowered me to educate providers and my team with confidence. My Certified Professional Biller (CPB™) credential came next, and it helped me to solidify my knowledge in the accounts receivable realm. Most recently I earned AAPC's Certified Professional Compliance Officer (CPCO™) credential to become more familiar with the healthcare arena's policies and regulations.
Grow as a Professional
In addition to my ongoing professional development, I decided to become more involved in my AAPC local chapter, so I ran to become the treasurer for 2020 and 2021. I love to teach, motivate, and mentor others and watch them succeed in their journey through healthcare. I have a very gratifying career!
---
#iamaapc
We want to feature you in Healthcare Business Monthly! Tell us in fewer than 500 words why you became a member of AAPC, how your AAPC credentials have helped you in your career, and the best part of being an AAPC member. Send your story and a digital photo of yourself to iamaapc@aapc.com.
Latest posts by Lee Fifield
(see all)