Maximize Revenue Cycle Efficiency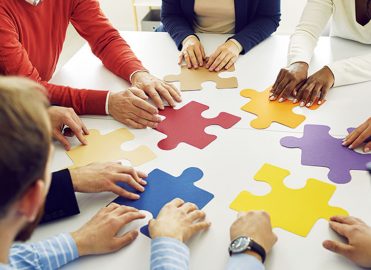 Ensure compliance and maximum reimbursement by encouraging collaboration between coding and AR departments.
Revenue cycle management includes understanding and improving the life cycle of a claim to achieve maximum efficiency and obtain quick, clean payments. Coders may not always be fully engaged in the revenue cycle process, but they absolutely are fundamental in the process. Believe it or not, if you are a coder, you likely know more about revenue cycle practices than you realize! Accounts receivable (AR) managers look at trends in rejections and denials to improve and maximize their client's revenue; sharing this data with coders can help increase compliance and decrease claim denials.
Many companies have delineated separate departments for coders and AR that often do not work together. The most successful practices have experienced coders and AR managers working cohesively toward a shared goal. Each position typically involves a specific set of skills. If an individual is found to have both of these skill sets, then that individual can bring a wealth of knowledge that will improve the front- and back-end of revenue cycle management. Let's review the knowledge and know-how each role entails.
Coding-Specific Skillset
Coders have a working knowledge of medical terminology and anatomy; usually with expertise in a specialty area such as orthopedics, pulmonology, cardiology, etc.
Coders read through provider documentation to select the correct and appropriate CPT®, ICD-10-CM, or HCPCS Level II codes, as needed.
Coders must also be aware of the rules and edits, such as National Correct Coding Initiative (NCCI) edits, Medically Unlikely Edits (MUEs), and Local Coverage Determinations (LCDs), that are affiliated with the different payer mixes (Medicare, commercial insurances, etc.).
Once the claim is coded and billed, that is typically the last time the coder sees the claim. They are often unaware of whether the claim was paid, if it needs to be appealed, etc. This lack of communication with the coder may result in them not identifying new trends/rejections at all or not timely.
AR Manager-Specific Skillset
AR managers pick up the open/unpaid claim after it has been submitted for reimbursement.
AR managers trend/track what codes or coding combinations are being rejected and denied by payers.
AR managers must have strong problem-solving and communication skills.
AR managers do not typically have a large amount of coding knowledge, which can hinder their approach to resolving coding-related issues.
Collaboration Is Crucial
When coders and AR teams work together in an open and fluid environment, it helps in the following ways:
1. Coders can learn from AR team members which codes and coding combinations are being rejected. The coders can then more quickly and timely understand the billing changes that may need to be made upon charge entry. This helps to correct the claim BEFORE claim submission, improving the rate of clean claim submission.
2. Coders can review guidelines to determine if the rejections are valid (which should be communicated to the provider) or if they should be appealed.
3. If appeals are needed, coders can provide source citation and medical association guidelines to the AR manager to support appeals. Or coders can perform the appeals themselves.
4. AR managers can then focus their efforts on non-coding-related issues that can affect and improve revenue cycle management.
5. AR is improved by the open dialogue and workflow as a result of a proactive, not reactive, approach to revenue cycle management.
Follow These Recommendations
Arrange regular meetings between coders and AR team members, at least once a month. The AR manager should be prepared to share payer- and coding-related rejections/denials with the coders. The coders should review the denial trend information and provide appeals source documentation, as appropriate.
Communicate with the providers for a full understanding of complex procedures and payer rules and guidelines. There may be things the providers can do to minimize the rate of rejections/denials (for example, amend dictations, clarify new procedures, letters of medical necessity, etc.).
Coders and AR managers have the same goal. They are part of the same team. Open communication and a proactive approach are vital in compliantly maximizing reimbursement.
Latest posts by Valerie Ramirez
(see all)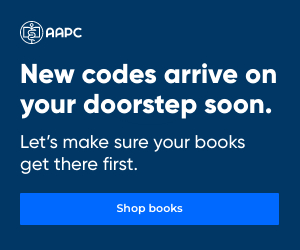 One Response to "Maximize Revenue Cycle Efficiency"