AAPC's Member of the Month: Arlene Smith, CPC, CPMA, CEMC, COBGC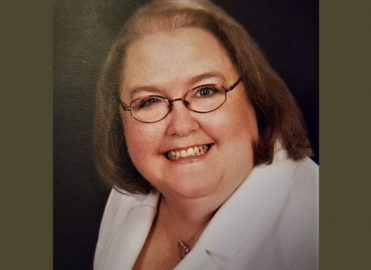 My journey to becoming an AAPC member started in 1986. I had been working as a bookkeeper and ended up with a job at a small medical clinic. This was in the days of limited codes to use for different visits and procedures and long before we had the 1992 evaluation and management (E/M) guidelines and later the 1995 and 1997 updates. We used a pegboard system for billing and hand-wrote or typed out claim forms. I took seminars and training classes, when I could find them, to get more information on coding changes. The first time I found a program that provided a certificate for passing a coding test was in 1999. Then, in 2003, I found an opportunity to take a boot camp-style four-day class that culminated in my taking AAPC's Certified Professional Coder (CPC®) exam. I passed on the first try; I had been working in various medical offices for 17 years by then! I went on to become an active member of my local chapter and had the opportunity to serve on the National Advisory Board from 2007 to 2009.
Credentials Are Key
I continued to earn additional AAPC credentials over the next 18 years as my job functions grew and changed. Since ob-gyn coding was my main area of expertise, I sat for my Certified Obstetrics Gynecology Coder (COBGC™) credential in 2009. In 2013, I obtained my Certified Evaluation and Management Coder (CEMC™) credential. Then, when my job grew to include coding auditor, I obtained my Certified Professional Medical Auditor (CPMA®) credential in 2016. I also become an AAPC Fellow in 2017, which lends much credibility to the coding education I impart to the providers I work with. My employer is very supportive of coding credentials and does require some level of certification to show that the coding staff has proficiency.
A Love of Teaching and Learning
What I love most in my career is the opportunity to share coding education with providers and the community. This is a field where learning never ends — there is always another level to achieve or another area to explore. It is exciting to attain a level of expertise where I can teach others what I have learned. I did not exactly make the choice to become a medical coder; instead, I grew into becoming one because of the jobs I ended up taking over the years. I do not have a college degree, but I feel like the coding education and credentials I have obtained have been so very valuable for me.
All in the Family
My younger daughter was just a baby when I started working at that first clinic in 1986. She is 35 years old now and a mom of three (soon to be four). She made the decision to sign up for a coding course through a local community college, completed it, and later passed the exam to obtain her Certified Professional Coder-Apprentice (CPC-A®) credential. The circumstances of this past year have kept her from finding employment, but becoming a coder is still her goal. My older daughter, who is 38 and has four kids, has been searching for an area in medicine to be a part of, so we encouraged her to sign up for the same community college coding course. She will finish her course in March 2021 and is already scheduled to sit for the CPC® exam in April 2021. I think because they saw how much I grew in this field and they were raised around it, they see it as a great opportunity for them, too. We may become the next coding dynasty! Who knows?
Connecting With Others and Giving Back
The best part about being an AAPC member has been the friendships — the personal and professional connections I have gained through being an active member in my local chapter. My chapter has held a two-day coding conference every year for the past 10 years (except last year, thanks to COVID), and I have helped organize this event since the beginning. I have served as an officer in many different positions, as well, to keep our chapter alive and growing. Because my face is out there, I think some new members are more comfortable asking questions and reaching out when they need help, and I love getting the chance to see long-time members at meetings and events.
Latest posts by Lee Fifield
(see all)
AAPC's annual salary survey gives a good understanding of the earning potential within the medical coding profession.
See what actually is going on in the healthcare business job market.
One Response to "AAPC's Member of the Month: Arlene Smith, CPC, CPMA, CEMC, COBGC"