The Impact of the Vanishing Inpatient Only List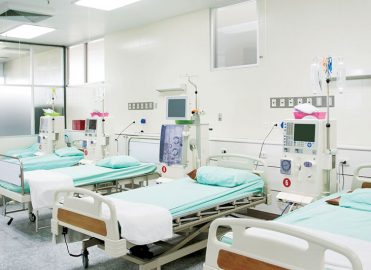 There are pros and cons to this final decision, and nobody is spared.
The Centers for Medicare & Medicaid Services' (CMS') Inpatient Only (IPO) list is an inventory of procedures and services Medicare will pay for only when a beneficiary is admitted as a hospital inpatient. These procedures are typically surgeries that are labor- and risk-intensive and require the specialized care found in the acute care setting. If an IPO service is inadvertently performed in an outpatient setting, CMS will deny payment, and the hospital is unable to appeal. But the list isn't as long as it once was.
In the 2021 Outpatient Prospective Payment System (OPPS) final rule, CMS announced it will eliminate the IPO list altogether by 2024, allowing physicians to determine the appropriate setting for a surgical procedure and giving patients a choice other than inpatient.
Approximately 300 of the 1,700 services on the list have already been removed this year. These services are now assigned status indicator J1 and will receive payment through Comprehensive-Ambulatory Payment Classifications (C-APCs). This means that, although they all have an assigned APC, if a service qualifies for an inpatient stay, CMS will still pay based on a diagnosis related group (DRG). There are 36 services that are assigned status indicator N or Q1, meaning payment for the service is packaged (or conditionally packaged) into payment for other services and there is no separate APC payment.
What does this change mean for inpatient coders, like those holding the Certified Inpatient Coder (CIC™) certification, who abstract the ICD-10-CM and -PCS codes to assign a (surgical) DRG? Well before the inpatient account hits the coders' worklist, there are several considerations related to this significant change.
Stakeholders Share Initial Thoughts
Rose Waddell, MBA, RHIA, CCS, CCS-P, coding compliance auditor for Health Services at the University of Pittsburgh Medical Center Office of Ethics, Compliance, and Audit Services, wasn't surprised by the decision. With the advent of quality programs and updated medical technology, she finds the IPO list redundant. With an ongoing trend of moving services from inpatient to outpatient/ambulatory surgery centers (ASCs), she feels that this is a cost-cutting opportunity for CMS.
Robert Gilbert, FHFMA, MBA, COC, senior manager at Baker Newman Noyes (BNN), a healthcare consulting firm in Portland, Maine, agrees and is convinced that due to Medicare's budget neutrality, the elimination of the IPO list is just part of the plan. However, he believes that there may be opportunities for hospitals to fill surgical beds with other acute care admissions depending on a hospital's case mix index.
Dianne Rodrigue, PA, MHP, CHC, CCDS, CPC, CRC, senior manager at BNN, believes that since DRG payment does not equal APC payment, there will be a downward shift in reimbursement. And for those facilities that have affiliated ASCs (with different payment methodologies), although there may be more volume, the payment is comparatively less. The key, she indicates, will be for organizations to pay attention to their resource use based on the associated and assumed reduction in the length of stay. Material costs and staffing costs will need to be evaluated.
There may be a greater impact for teaching hospitals, according to Maryanne Palmeter, CPC, CPCO, CPMA, CENT, CHC, director of physician billing compliance at the University of Florida, Jacksonville. She says there will be reductions in both indirect medical education payments as well as uncompensated care payments because of fewer inpatient surgical stays.
On the Bright Side
Paul Chausse, Jr., vice president of revenue cycle management at MaineHealth doesn't see any financial impact with regards to revenue specifically linked to the demise of the IPO list. "It's not as negative as you might think," he maintains. "Providers often felt obligated to keep patients longer than they felt necessary because of the [inpatient] requirements, even if the patient would have recovered more successfully at home." Chausse sees an additional financial advantage: Hospitals won't have to return dollars based only on code technicalities when the former IPO services are furnished in the outpatient setting.
Alicia Wilbur, MBA, CPC, CRC, medical auditor at MaineHealth, who works as a liaison between providers and case managers, had some hesitation at first. She wondered about those APC rates that had not yet been determined for surgeries for which there never has been a rate. Later, in analysis, she found that not only was the pricing similar, but the reimbursement was comparable or even slightly higher.
Gilbert observed that there also may be an opportunity to recoup additional revenue with careful clinical management of same-day surgical beds, increasing throughput as beds are turned over in a more efficient manner. He related that with some commercial payer contracts, he is seeing a trend toward very specific and distinct language surrounding inpatient versus outpatient reimbursement. He believes that commercial payers will be pushing for most surgeries to be performed in ASCs or in the hospital outpatient setting because of the elimination of the IPO list.
Realities for Case Management and Medical Necessity
What does this mean for hospital case managers who are already overwhelmed with the documentation criteria necessary to advocate for inpatient admission status? CMS pushback with regards to admission status is already happening, according to Rodrigue. There's significant scrutiny and oversight of this, and hospitals will continue to need to be prepared to provide documentation to support an acute care stay.
Palmeter worries that there is already enough confusion regarding the two-midnight rule, and the IPO list elimination might make it more challenging for physicians to make clinical decisions that they can support with documentation to validate an inpatient stay.
Gilbert additionally observes that as surgeries are moved to the outpatient side, there may be more long-stay outpatient admissions. Hospitals will need to carefully structure reassessments to either transfer patients to the acute care setting or be able to support continued outpatient admission. He's concerned that there may be patient impact when there is no longer an automatic three-day stay for those patients who will require post-acute care in nursing or rehabilitation facilities. CMS generally believes that an outpatient stay should be no longer than 48 hours, with 72 hours being the maximum in extreme circumstances. This may trigger an increase in the issuance of Hospital-Issued Notices of Noncoverage (HINNS) for those outpatient admissions that cannot be supported through medical necessity such as safety concerns or unmanaged comorbidities.
Patients Are Affected, Too
Brett Randolph, RHIT, CDIP, CCS, executive director of review services at Health Information Associates (HIA), Pawley's Island, S.C., admits that, as a consumer of healthcare, he is concerned about having to have any and all surgeries in an outpatient (or ASC) setting. But there are other considerations, he explains. Medicare patients will now have co-insurance responsibility for any surgeries performed that were previously reimbursed under the Inpatient Prospective Payment System (IPPS). It will be critical for providers and patient access professionals to communicate to patients that being in a hospital bed may not mean an inpatient stay paid under Part A. Wilbur points out that patients will also see a shift in their own financial responsibility for drugs that can be self-administered — currently reimbursed under IPPS in most cases.
Physicians React
Since physicians determine (based on a patient's clinical status) whether a surgery will require two overnights, there generally has been a positive reaction to this final ruling. Surgeons will continue to utilize their clinical judgment, experience, and knowledge to determine if the patient warrants inpatient versus outpatient status.
Wilbur agrees, and the providers she works with appear to be supportive overall. For them, the patient status will no longer have to dictate the care provided. A patient who is in an outpatient bed will receive the same care as a patient in an inpatient bed since the same clinical safety and quality standards apply. She explains, "The difference (since APCs are so competitively priced) is that we won't feel obligated to jump through as many hoops to preauthorize an inpatient surgery when the procedure could be done in an outpatient stay. If you consider that one of the original reasons for the creation of the IPO list was to ensure patient safety, the requests for [inpatient] authorization will now be driven by very clear medical necessity since there's no financial reason to avoid an [outpatient] stay." There are some surgeries (such as transplantations and certain cardiovascular or thoracic surgeries) that will always require at least a two-overnight stay, and the final rule does not impede that.
What About Coding These Services?
It's important to note that the elimination of the IPO list does not impact outpatient coders, who will continue to apply CPT® and diagnostic codes to the surgeons' CMS-1500 forms. But what about those coders who work in the inpatient facility setting, abstracting for DRGs? Waddell observed that, depending on the volume of inpatient orthopedic procedures (typically the specialty that will see the most impact), this could lead to reduced FTEs, or perhaps the opportunity for DRG coders to transition to the outpatient setting. Although they utilize two different procedure coding systems, the op note details associated with surgical procedures are similar. In her experience as a coding manager/consultant, Waddell finds that most DRG coders are CPT® proficient and are also verifying the correct patient status during the abstract process. And as a coder, she finds CPT® easier than ICD-10-PCS coding but admits that there might be fallout if inpatient coders are unable to transition.
"I think that this will give an opportunity for inpatient coders to ramp up their coding skills," observes Randolph. He finds, however, that most inpatient coders are very unfamiliar with CPT® and the associated guidelines the coding entails, including understanding National Correct Coding Initiative (NCCI) edits. Multiple procedures and bundling don't impact DRG payment and modifiers are not used in inpatient coding. Randolph acknowledges that since this is so very different, some coders may not want to make the shift. He's seen this in his own organization where they have had difficulty finding what he calls a "unicorn" — a highly-skilled surgical coder who can code multiple specialties with proficiency in both CPT® and ICD-10-CM. His advice: Encourage inpatient coders to become cross-trained, even though it's a new skill set for them.
Waddell agrees, "There will be multiple areas for specialization in coding, particularly in the orthopedic specialty." The reality may be that in the future, organizations may not be able to justify a well-paid CIC™ who cannot abstract for CPT®.
Opportunities Abound for Coders
It's important to recognize that there are many opportunities out there for organizations and coders alike. According to Randolph, a review performed by HIA for an ASC found only 51 percent accuracy in ICD-10-CM coding. He maintains that as ASCs expand procedures that are bound to migrate from the IPO list, they will need to provide their coders with the necessary resources (e.g., AHA Coding Clinic and NCCI) to meet their expanded business needs.
Chausse summed up the changing world of healthcare nicely. He believes that there will always be coding impact in the future. He advises savvy coders to consider other directions with regard to longevity in this field — revenue integrity, auditing and compliance, clinical documentation improvement, and data analytics. With every change comes additional opportunity.
---
Resources:
CMS, Medicare Inpatient Only List for 2021, CMS Proposal, Medicare FAQ, www.medicarefaq.com/blog/inpatient-only-list
RACmonitor, "The Demise of the Medicare Inpatient-Only List – The Myths and Facts," https://racmonitor.com/the-demise-of-the-medicare-inpatient-only-list-the-myths-and-facts
Medical Management Plus, Inc., "CY 2021 OPPS and ASC Final Rule – Inpatient Only List and Hospital Outpatient Department Prior Authorization Program," www.mmplusinc.com/kb-articles/cy-2021-opps-and-asc-final-rule-inpatient-only-list-and-hospital-outpatient-department-prior-authorization-program
Revenue Cycle Advisor, "2021 OPPS proposed rule: CMS looks to eliminate inpatient-only list, increase 340B payment cuts," https://revenuecycleadvisor.com/news-analysis/2021-opps-proposed-rule-cms-looks-eliminate-inpatient-only-list-increase-340b-payment
Healthcare Financial Management Association, "Medicare phases out the inpatient-only list, backs off further 340B payment cuts," www.hfma.org/topics/news/2020/12/medicare-phases-out-the-inpatient-only-list–backs-off-further-3.html
Becker's ASC Review. www.beckersasc.com/asc-coding-billing-and-collections/what-cms-proposal-to-eliminate-the-inpatient-only-list-means-for-ascs.html
Latest posts by Pam Brooks
(see all)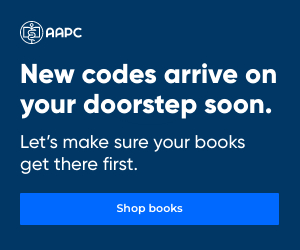 2 Responses to "The Impact of the Vanishing Inpatient Only List"