2021 E/M Guidelines FAQ – August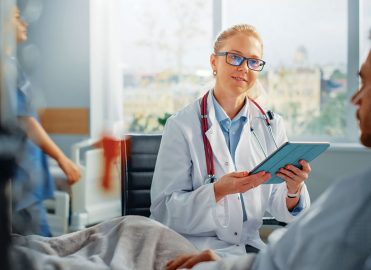 AAPC's senior VP of products answers your questions about coding office and other outpatient services.
Ever since the release of the new 2021 evaluation and management (E/M) guidelines for office and other outpatient services, AAPC has been conducting numerous trainings through webinars, virtual workshops, conference sessions, online courses, and multiple articles in Healthcare Business Monthly and the Knowledge Center blog. In May, we began answering your questions about how the E/M guideline changes affect documentation and coding. In this article, we answer 10 more questions.
Your E/M Questions Answered
1. Does a provider have to document the chief complaint (reason for visit)? Or can ancillary staff document it?
The Centers for Medicare & Medicaid Services (CMS) answered this question in the 2019 Medicare Physician Fee Schedule final rule, stating: "We are clarifying that for E/M office/outpatient visits, for new and established patients for visits, practitioners need not re-enter in the medical record information on the patient's chief complaint and history that has already been entered by ancillary staff or the beneficiary. The practitioner may simply indicate in the medical record that they reviewed and verified this information."
2. Are nursing home visits by providers still following old guidelines or new guidelines if not billing solely on time?
E/M in nursing facilities is coded using the 1995 and 1997 Documentation Guidelines for Evaluation and Management Services. The 2021 CPT® guidelines are for office visits (99202-99215) only.
3. Concerning shared visits: What if the physician documented time but the nonphysician practitioner (NPP) did not?
In that case, you can code based on medical decision making (MDM) or total time of the physician if the NPP did not document their time.
4. If a provider orders a chest X-ray but doesn't bill for the reading, and then reviews the film before the professional part comes back, can that be counted for the independent interpreting results?
Yes. If they are reviewing the film and performing their own interpretation prior to the official read of a radiologist, the provider can count the independent interpretation as part of the data of their E/M, as long as they are not billing for the interpretation.
5. Should a provider note in the record if they are documenting outside of clinic hours for auditing purposes?
No. Electronic health records (EHRs) have access logs that show when the chart is being accessed.
6. We are an ob-gyn office, but for many of our patients, we are also their primary care physician (PCP) and monitor labs and prescriptions for chronic conditions such as hypothyroidism and cholesterol. When a patient comes in for her annual exam, can we also bill a level for the stable chronic problem and prescription management?
Yes. You can bill for the preventive service in addition to a problem visit using the office visit codes. Payers that allow for both services to be paid will require modifier 25 appended to the E/M service focused on the patient's chronic condition(s).
7. If we use an interpreter to take history and do teaching, is that considered part of regular time? There is really no way for us to separate out the time spent by the interpreter to relay information.
The additional time it takes to use an interpreter may be included in the total time calculation for the E/M service.
8. If during a preventive visit the provider also addresses a medical problem, should they use time or MDM?
The provider is permitted to bill a preventive visit with a problem visit determined by either total time or MDM. The services must be distinct, though. If coding based on time, you cannot include the time the provider spent performing the preventive service.
9. It seems like the previous 99214 CPT® codes are going to be 99213 under the new guidelines using MDM. Is that correct?
Not necessarily. It depends on the complexity of the condition(s) being treated. Level fours are common, but it will depend on your specialty. If the provider is treating more than one stable chronic illness (moderate) and managing prescriptions (moderate), 99214 is supported.
10. Would no insurance be considered a social determinant of health (SDOH)?
Not usually. However, if the patient is considered at the low poverty line and it was documented to be impacting their health, it would be appropriate. For a list of pertinent SDOH, refer to ICD-10-CM codes. You can also review the guidance released by the American Hospital Association (AHA).
Latest posts by Rae Jimenez
(see all)
4 Responses to "2021 E/M Guidelines FAQ – August"