Uphold Your ED E/M Levels With a Plan
In Billing
August 2, 2021
Comments Off

on Uphold Your ED E/M Levels With a Plan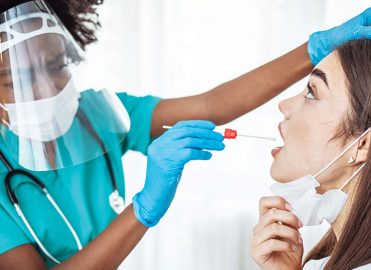 Make sure your facility's ED billing guidelines meet criteria outlined in CMS' OPPS.
Those of you who work in the emergency department (ED) know that there is a lot of discussion on CPT® codes 99281-99285 and how to determine the level of an evaluation and management (E/M) service for an encounter in a facility's ED. The answer varies based on institution, so assigning the appropriate E/M level will vary depending on where you work.
While facility E/M coding is based on the resources a facility uses, many find themselves asking: What guidelines should we follow when coding the facility encounter? How do I come up with a level for the encounter? Are there additional guidelines?
The Centers for Medicare & Medicaid Services (CMS) has not issued national standards for facility ED E/M coding. CMS states that each hospital or ED may use its own unique system for assigning E/M levels, as long as the services are medically necessary, and the coding follows accurate methodology, is consistently reproducible, and correlates with institutional resources utilized in the facility.
Since there is not a national standard to follow, coders are likely reporting ED E/M services differently. This creates a conundrum for payers, who are denying or downcoding ED E/M claims left and right. Here's how to set the record straight.
Establishing Facility Billing Guidelines
In 1997, as part of the federal Balanced Budget Act, CMS created a new Medicare Outpatient Prospective Payment System (OPPS). Within this document, it states there is no national standard for facility assignment of ED E/M codes. Each facility is to establish its own facility ED billing guidelines. However, OPPS lists 11 criteria facility billing guidelines must meet. These can be found in the 2009 OPPS final rule.
CMS' guidelines for establishing facility billing guidelines are as follows:
1. The guidelines should follow the intent of the associated CPT® code descriptor in that the guidelines should be designed to reasonably relate the intensity of hospital resources to the different levels of effort represented by the code.
2. The guidelines should be based solely on hospital facility resources, not physician resources.
3. The guidelines should be clear to facilitate accurate payments and be usable for compliance purposes and audits.
4. The guidelines should meet HIPAA requirements.
5. The guidelines should only require documentation that is clinically necessary for patient care, such as nursing notes.
6. The guidelines should not facilitate upcoding.
7. The guidelines should be written.
8. The guidelines should be applied consistently across patients in the ED.
9. The guidelines should not change with great frequency.
10. The guidelines should be readily available for fiscal intermediary review.
11. The guidelines should result in coding decisions that could be verified.
The American College of Emergency Physicians (ACEP) has provided a model that facilities can follow. They post this model free of charge on their website (although, you do need to fill out a copyright request form if you plan to utilize their model). The model groups resources into the various E/M levels. For example, a patient presents with a urinary tract infection. A member of the clinical staff requests a clean-catch urine sample and performs a urine dipstick in the ED. No other resources are provided to the patient. This is a Level 2 E/M, CPT® 99282.
Remember: Only look at the resources used for the patient during the encounter to establish the proper facility E/M level.
Some facilities take ACEP's model and tweak it to meet their own preferences or to clarify areas that need to be defined more. When modifying the ACEP model, be sure that when listing resources that you factor in the time to prepare and the supplies used. If you are separately billing for a service provided in the ED, do not include the service in determining the E/M level. You can, however, factor in the supplies used for that service into the E/M level. Ultimately, your model should not encourage upcoding.
The Point System
Some facilities use a computer-assisted coding (CAC) system to assign facility E/M levels based on the resources used. Others use a point system, which is when a facility assigns points to the resources available. For example, administrating oral meds to a patient is worth three points, and a bandage application is worth five points. The coder adds up the points to determine the appropriate level. One possible point system is:
0-20 points = Level 1 (99281)
21-35 points = Level 2 (99282)
36-60 points = Level 3 (99283)
61-90 points = Level 4 (99284)
91-110 points = Level 5 (99285)
111 points and over = Critical care (99291)
Whatever You Do, Be Consistent
Although each ED can have its own set of facility guidelines, EDs in the same healthcare system should follow the same leveling guidelines. The guidelines should be written and maintained in the department as per CMS' recommendations. This ensures all patients are being evaluated and billed the same across the healthcare system.
Remember: A facility cannot solely use a leveling grid to determine E/M levels. The components that go into each facility's E/M levels must be clearly defined in writing and made available to staff. A payer may request a facility's ED E/M guidelines when auditing.
The healthcare system I work for has adopted a form of the ACEP guidelines, developed with the input of a multidisciplinary group of ED physicians and coding professionals. We have provided clear definitions for each level, so anyone following the guidelines will get the same results. For example, we include different discharge instruction definitions (simple vs. complex) and clarification for what "multiple" constitutes in our coding guidelines, as multiple may mean something different to everyone. Clear explanations in your guidelines ensure everyone is coding properly and consistently.
Whether your healthcare system is establishing or reviewing its facility guidelines, be sure to keep CMS' recommendations in mind and have your compliance team review the final product. Now is the time to ensure your facility is following proper recommendations for facility E/M leveling. Conduct a review of your ED E/M guidelines every five years. This ensures you comply and meet national geographic bell curves for your area in coding. Also, keep checking to see if CMS has finalized a national standard for facility ED E/M leveling.
The Problem With E/M Leveling Using the EDC Analyzer
Many payers are denying facility E/M levels in the ED based on the diagnosis. We have reviewed the recommendations given by CMS and discussed the model provided by ACEP. Our conclusion is that the diagnosis does not factor into the facility's ED E/M coding. Our facility only determines the E/M level from the resources used and documented in the patient's record.
United Healthcare published in policy 2021R6003B that it will review CPT® 99284 and 99285 using Optum's Emergency Department Claim (EDC) Analyzer to determine E/M levels for reimbursement. The EDC Analyzer applies an algorithm that takes three factors into account to calculate E/M levels:
1. Presenting problem – ICD-10-CM reason for visit diagnosis
2. Diagnostic services performed – based on the intensity of the diagnostic workup as measured by the diagnostic CPT® codes submitted on the claim
3. Patient complexity and comorbidities – based on complicating conditions or circumstances as defined by ICD-10-CM principal, secondary, and external cause of injury diagnosis codes
E/M Levels 4 and 5 that do not meet the above algorithm are denied or downcoded. Per CMS' recommendations and ACEP's model, the reason for the visit and primary or secondary diagnosis do not factor into the leveling. Although we should code to the highest level of specificity for the diagnosis and make sure the encounter is medically necessary, it does not factor into the E/M level on a facility claim.
Appeals Require Supporting Evidence
What can you do when downcoding or denials occur to your facility E/M levels in the ED? Appeal, appeal, appeal. United Healthcare is not the only payer out there reviewing ED E/M levels and denying or down-coding payments based on a diagnosis or reason for visit diagnosis.
Review your reimbursement and educate the payer in your appeal letter.

Send the payer the guidelines your facility is following.
Share what you have based the guidelines on, such as CMS' OPPS recommendations.

If you receive pushback from your payer, work with them to have case review calls.

Include your ED physicians as representatives to discuss your E/M facility guidelines.

If this fails to resolve the issue, start working with your state's College of Emergency Physicians society and/or ACEP. This is a national issue affecting all EDs.
As healthcare revenue cycle professionals, it is our responsibility to interpret and apply the facility E/M levels appropriately and educate payers on these guidelines for proper reimbursement.
Facility vs. Professional E/M Coding
Evaluation and management (E/M) coding differs between professional and facility settings. Professional E/M service levels are determined based on the complexity and intensity of the work the provider performed. Facility E/M services are leveled by the resources used during the encounter.
---
Resources:
APC FAQ No. 9.
ED Facility Leveling Coding Guidelines, ACEP, Reimbursement. shorturl.at/amKM6
CMS 42 CFR Parts 410, 416, and 419 [CMS-1404-FC]; [CMS-3887-F]; [CMS-3835-F-1] RIN 0938-AP17; RIN 0938-AL80; RIN 0938-AH17: https://www.cms.gov/Medicare/Medicare-Fee-for-Service-Payment/HospitalOutpatientPPS/downloads/CMS-1404-FC.pdf (page 706)
Medicare and Medicaid Programs; Interim and Final Rule Federal Register Vol. 72, No. 227, 2007 / Rules and Regulations, page 66580, at 66805. http://www.gpo.gov/fdsys/pkg/FR-2007-11-27/html/07-5507.htm
ED Facility E/M Coding Policy, Facility Commercial Reimbursement Policy UB-04 Policy No. 2021R6003B. https://www.uhcprovider.com/content/dam/provider/docs/public/policies/comm-reimbursement/COMM-Emergency-Department-Facility-Evaluation-Mgmt-Policy.pdf
"Focus on facility guidelines for E/M leveling." May 5, 2021.
https://justcoding.com/articles/focus-facility-guidelines-em-leveling
United Healthcare. ED Facility E/M Coding Policy, Facility. Policy 2021R6003B. Feb. 19, 2021. https://www.uhcprovider.com/content/dam/provider/docs/public/policies/comm-reimbursement/COMM-Emergency-Department-Facility-Evaluation-Mgmt-Policy.pdf
Latest posts by Tammy Vannatter-Berger
(see all)