JCAHO Expands Ambulatory Organizations' Accrediting Process
By admin aapc
In Coding
September 10, 2010
Comments Off

on JCAHO Expands Ambulatory Organizations' Accrediting Process
The Joint Commission for the Accreditation of Health Organizations (JCAHO) announced Sept. 7 plans to expand the process of accrediting ambulatory health care organizations to those who are also interested in electing the Primary Care Home option.

The Primary Care Home model of care is one whereby services are provided to patients by a primary care provider or team that increases access to services, tracks and coordinates a patient's care delivered by other providers and facilities, uses evidence based treatment protocols, and focuses more on patient and family education and self-management.
A Primary Care Home Initiative Expert Panel is guiding the development of supplemental ambulatory care accreditation standards for organizations that elect the Primary Care Home option. Specifically, the panel is providing input on topics such as:
Roles and responsibilities of the primary care provider;
Roles, responsibilities, and composition of the care team;
Processes necessary to ensure and support continuity of care;
Processes to support and incorporate patient self management; and
Operational topics such as scheduling of patient appointments to ensure adequate access to care.
A broader advisory and resource group—which includes representatives from national and state organizations and trade associations, along with other interested stakeholders—will provide additional guidance and assistance in the implementation of the initiative. The Joint Commission is also seeking feedback from Medicare and Medicaid officials and insurance companies to ensure that the Primary Care Home standards will enable organizations to be recognized as a Primary Care Home provider.
Standards for the Primary Care Home Initiative will be posted for a field review November 2010, and pilot testing is expected to begin early 2011. The final standards are expected to be available March 2011, and on-site surveys will begin July 2011.
Source: The Joint Commission
Latest posts by admin aapc
(see all)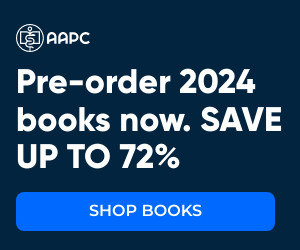 No Responses to "JCAHO Expands Ambulatory Organizations' Accrediting Process"