I Am AAPC: Marissa McClure, CPC, CPB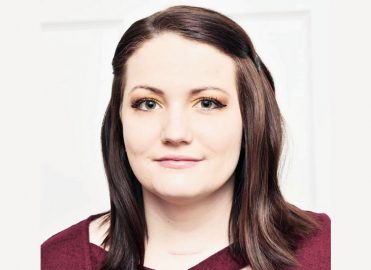 My story started when I wanted to make a change to a more interesting career path. I had a friend that passed her Certified Professional Coder (CPC®) exam and was in a very rewarding career. Upon consideration, I decided that the same career might be rewarding for me as well, so I began a billing and coding certificate program at my local community college.
Testing My Knowledge
I was hired right out of college to work as a denial management billing specialist for a small private practice physician group. I was exclusively hired to clean up their accounts receivable and work on denial resolution. I was brand new to healthcare, after being in retail for 10 years. The type of work was so new to me that I had little direction on where to start. But I hit the ground running and was sent to my local Medicare Administrative Contractor (MAC) seminar and state Medicaid seminar to gain knowledge. I dove right in and started researching how I could help clean up denials and start doing claim follow-up. I learned quickly and started seeing claims getting paid, which meant revenue coming into the practice.
Gaining Skills
My billing manager caught on to how well the billing started looking. She is a CPC®, Certified Inpatient Coder (CIC™), and Certified Professional Medical Auditor (CPMA®), which inspired me and gave me the idea to sit for my CPC® exam. I knew this was something I wanted, and the motivation I received from her as a mentor gave me the right push. I signed up for AAPC's medical coding curriculum. I studied very hard for months and really learned from the rationales on questions I would get incorrect. I sat for my exam in July 2020. The moment I got my results back was truly moving. I found out that not only had I passed on my first try, but I also passed with a whopping 93 percent!
Making a Difference
My CPC® credential has opened up networking experiences, given me tons of motivation, and rewarded me with pay increases. I am now a medical billing specialist in a medium-sized hematology practice and still working with denials and correcting coding as needed. I also received my Certified Professional Biller (CPB™) certification in February. The best part about being a member of AAPC is I am able to use both of my credentials every single day. AAPC has changed my life, and I am forever grateful.
---
#iamaapc
We want to feature you in Healthcare Business Monthly! Tell us in fewer than 500 words why you became a member of AAPC, how your AAPC credentials have helped you in your career, and the best part of being an AAPC member. Send your story and a digital photo of yourself to iamaapc@aapc.com.
Latest posts by Lee Fifield
(see all)
AAPC's annual salary survey gives a good understanding of the earning potential within the medical coding profession.
See what actually is going on in the healthcare business job market.