I Am AAPC: Artemio Castillejos, CPC, CPMA, CCVTC, CCS, LSS-GB, AAPC Approved Instructor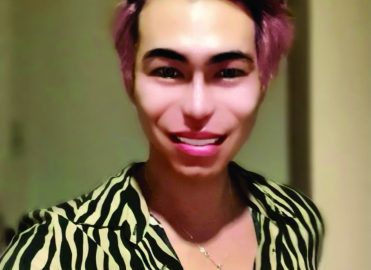 At 20, I knew my heart's desire was to work in the healthcare industry, and I have been working in the business of medicine since 2013. My passion was sparked when I worked as a program coordinator for the American Academy of Family Medicine. I was fascinated with the challenges and high-paying career choices the medical field offered. I have performed many job duties since 2013, including professional coding specialist for a U.S.-based outsourcing company for three years; auditing and training specialist for a large U.S.-based outsourcing company for two years; and auditing specialist for a large physician group practice for one year.
A Passion for Coding
I started my healthcare experience working directly with the president of the American Academy of Family Medicine, assisting him with all the seminars and workshops given for nurses and physicians. But when I read an article about the science of medicine, I became extremely interested. I decided to resign from my job and apply as a medical coding specialist. As I learned more about medical coding, I was fascinated with the complexities of disease processes, evaluations, treatments, and how to accurately assign a universal standard code bound by thousands of rules, regulations, and guidelines. I realized, however, that personal learning and experience alone would not guarantee career advancement or a high-paying salary in this competitive industry when compared to professionals with a license. I was then introduced to AAPC.
Making Strides
I began as an emergency department coder and shifted to coding specialist of cardiovascular and thoracic surgery once I received my Certified Professional Coder (CPC®) credential. I was very excited to analyze procedure notes and code them according to the ever-changing rules and guidelines, and I found it very challenging and rewarding to keep abreast of new regulations in the industry.
I was then offered a position as an auditor to help the practice receive proper reimbursement. It was an offer I couldn't refuse. I became the auditing specialist for cardiovascular and thoracic surgery and I really enjoyed the position. To help me excel in my job, I decided to take the Certified Cardiovascular and Thoracic Surgery Coder (CCVTC™) exam, the Certified Professional Medical Auditor (CPMA®) exam, and I became an AAPC Approved Instructor. I knew that having AAPC credentials, including specialty coding, auditing, and training, with comprehensive knowledge in the world of coding, billing, denials, training, and auditing, would reward me with both personal and professional growth.
Advancing My Career
Being a member of AAPC has provided me with the confidence to excel in whichever department of the revenue cycle management system I am assigned to. AAPC has also provided me with strong professional connections across the industry. As part of the global business of healthcare experts and leaders, and as a 2021 elected Manila local chapter officer, I yearn to help and serve as an inspiration to future healthcare experts and leaders. I am very fortunate to have found my niche with the help of AAPC, and I am very excited to further advance my career and encourage future healthcare professionals to get their credentials.
---
#iamaapc
We want to feature you in Healthcare Business Monthly! Tell us in fewer than 500 words why you became a member of AAPC, how your AAPC credentials have helped you in your career, and the best part of being an AAPC member. Send your story and a digital photo of yourself to iamaapc@aapc.com.
Latest posts by Lee Fifield
(see all)
AAPC's annual salary survey gives a good understanding of the earning potential within the medical coding profession.
See what actually is going on in the healthcare business job market.