Transitional Care Management — Time to Get It Right!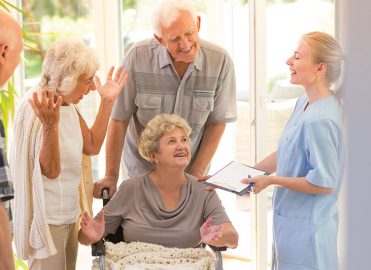 We can all agree that the face of medicine is changing. How care models are designed is essential to a successful, measurable healthcare quality outcome. In the past, providing care for a chronically ill patient with multiple comorbidities and frequent jumps between an acute care setting and their community often meant a great deal of behind-the-scenes work for healthcare professionals, with very little revenue reimbursement potential. In 2013, CPT® introduced two new codes for transitional care management (TCM) that allowed healthcare providers to capture the significant amount of work involved in managing these complex cases. Since then, however, there has been confusion about when these services can be performed, what needs to be documented, and how to code claims. Let's clear up the confusion once and for all.
Understand the TCM Codes
To properly report these services, we first need to understand the TCM codes. The overall goal of TCM is to reduce the number of subsequent readmissions to an acute care facility by giving patients and their caregivers the knowledge and skills to address healthcare needs as they arise. These services utilize an evidence-based care coordination approach with the goal of streamlining care and addressing the most pressing needs of the patient at any given time. This is a multidisciplinary approach, with an emphasis on teamwork between community resources such as home health, the ancillary staff members who are accustomed to the patient's needs, and the provider who relies on the entire team in managing the patient's condition.
According to the definition of these services in CPT® 2021 Professional Edition, published by the American Medical Association, TCM services "are for a new or established patient whose medical and/or psychosocial problems require moderate or high complexity medical decision making during transitions in care from an inpatient hospital setting (including acute hospital, rehabilitation hospital, long-term acute care hospital), partial hospital, observation status in a hospital, or skilled nursing facility to the patient's community setting (home, domiciliary, rest home, or assisted living)."
TCM is composed of both face-to-face and non-face-to-face services. Unlike most other evaluation and management (E/M) codes, TCM services span a period of time versus a single snapshot date of service. Time devoted to the entirety of the service begins upon discharge from an acute care facility to the patient's community setting and continues for the next 29 days. The service is billed at the end of this period, with a date of service at least 30 days post-discharge.
A brief overview of the codes shows three key requirements:
99495 Transitional care management services with the following required elements:
Communication (direct contact, telephone, electronic) with the patient and/or caregiver within 2 business days of discharge
Medical decision making of at least moderate complexity during the service period
Face-to-face visit, within 14 calendar days of discharge
99496 Transitional care management services with the following required elements:
Communication (direct contact, telephone, electronic) with the patient and/or caregiver within 2 business days of discharge
Medical decision making of high complexity during the service period
Face-to-face visit, within 7 calendar days of discharge
CPT® clarifies, "Within 2 days of discharge is Monday through Friday except holidays without respect to normal practice hours or date of notification of discharge." This means that if your provider conducts normal practice hours on Saturdays, it counts as a normal business day during which you have a chance to make contact with your patient. If the provider attempts communication by any means (telephone, email, or face-to-face), and after two tries is unsuccessful and documents this in the patient's chart, the service may be reported.
In relation to providing the first face-to-face visit, calendar days mean every day of the week regardless of operating hours: For 99495, the provider has up to 14 days after discharge to see the patient face-to-face. For 99496, the provider has up to seven days to see the patient face-to-face to evaluate their status post-discharge. The first face-to-face visit is an integral part of the TCM service and may NOT be reported with an E/M code. If in the next 29 days additional E/M services are medically necessary, these may be reported separately. You cannot report an E/M visit and a TCM service on the same day.
Why Both Face-to-Face and Non-Face-to-Face Visits?
Because of the complexity regarding most patients who qualify for this service, there is a great deal of coordination between various healthcare providers to address all of the patient's care needs. Examples of non-face-to-face services for the clinical staff include:
Communication with the patient or caregiver by phone, email, or in person.
Communication with various community services the patient may need, such as home health, prescription delivery, or durable medical equipment vendors.
Education to the patient or caregiver on activities of daily living and supporting self-management.
Assessment and support of treatment compliance and medication dosing adherence.
Identifying potential community services that the patient may benefit from and arranging access to the services as appropriate.
Examples of non-face-to-face services by the physician or other mid-level provider can include:
Reviewing discharge information, including pending testing or treatment.
Discussion with other providers responsible for conditions outside the scope of the TCM physician.
Working with clinical staff to formulate education for the patient and/or caregiver.
Establishing or reestablishing referrals for specialized care and assisting in the follow-up scheduling with these providers.
It is also incumbent that the physician reviews the patient's medication log no later than the face-to-face visit occurring either seven or 14 calendar days after discharge, depending on the severity of the patient's condition and the likelihood of readmission. Typically, the reconciliation of the medication log can be started by clinical staff reaching out in the two business days post-discharge. The physician will need to verify that the log has not changed at the time of the face-to-face visit.
MDM Requirements Apply
The same requirements for medical decision making (MDM) apply to TCM codes as they do to standard E/M codes. With the changes to Office and Other Outpatient Services (99202-99215) in CPT® 2021, there have been questions regarding the use of the new CPT E/M Office Revisions Level of Medical Decision Making (MDM) table. At this time, CPT® directs us to use the MDM guidelines for E/M services. Based on this guidance, our understanding is the 2021 MDM guidelines should be applied when leveling the complexity of the TCM service.
---
ONLINE UPDATE: A new CMS guideline regarding Transitional Care Management services was published in July 2021 that lists the old 1995/1997 MDM calculation.  
---
TCM Services Following Discharge
Only one healthcare provider may bill for TCM during the 30-day period following discharge. Usually, these codes are in the realm of primary care, but there are circumstances where the patient's condition that required admission is managed by a specialist. For example, if a patient has a history of atrial fibrillation and congestive heart failure and they are admitted due to exacerbation of these conditions, TCM services following discharge would logically be provided by the patient's cardiologist. This provider is best suited to provide comprehensive care and arrange the appropriate care model for these conditions. If a provider has privileges at a hospital and discharges one of their own patients, they may bill for TCM services. But be cautious: A provider cannot report discharge day management services AND perform the required face-to-face visit to initiate TCM on the same day.
Let's say an orthopedic surgeon performs a total hip replacement on a patient. You may NOT bill for TCM services if the 30-day TCM period falls within the global period for that procedure. It would be up to the patient's primary care physician to bill TCM if they deem it medically necessary.
There are services that CANNOT be billed during the 30-day TCM period by the same provider because they are considered duplicative of the work performed for TCM. Such non-billable services include:
Home healthcare oversight (G0181)
Hospice care plan oversight (G0182)
Care plan oversight (99339, 99340, 99374-99380)
Chronic care coordination services (99439, 99487, 99489-99491)
Prolonged services without direct patient contact (99358, 99359)
Medical team conferences (99366-99368)
Education and training (98960-98962, 99071, 99078)
Telephone services (98966-98968, 99441-99443)
End stage renal disease services (90951-90970)
Online medical evaluation services (98970-98972)
Preparation of special reports (99080)
Medication therapy management services (99605-99607)
Documentation Requirements
To support a TCM service, documentation must contain, at a minimum, the date the patient was discharged from acute care, the date the provider contacted the patient (two days post-discharge), the date the provider saw the patient face-to-face (either seven or 14 days), and the complexity of the MDM (moderate or high). The Centers for Medicare & Medicaid Services (CMS) has not issued specific documentation requirements of the face-to-face visit, but it is safe to assume that, at a minimum, the following elements must be documented in the patient's record:
Date of discharge;
Date interactive contact was made with the patient and/or caregiver;
Date of the face-to-face visit; and
Complexity of MDM.
It is also important to note that TCM can be provided as a telemedicine service. When telemedicine is used, the best practice is to document the technology used and whether the patient agreed to the visit.
Essential Information
It's important for your organization to have a thorough understanding of the E/M codes for TCM to ensure full and accurate reimbursement. Equally important, knowing the specifics of TCM billing and documentation will help your organization avoid auditing issues in the future.
---
Resources:
CPT® 2021 Professional Edition
www.cms.gov/Outreach-and-Education/Medicare-Learning-Network-MLN/MLNProducts/Downloads/Transitional-Care-Management-Services-Fact-Sheet-ICN908628.pdf
www.cms.gov/medicare/medicare-fee-for-service-payment/physicianfeesched/downloads/faq-tcms.pdf
Latest posts by Elizabeth Hylton
(see all)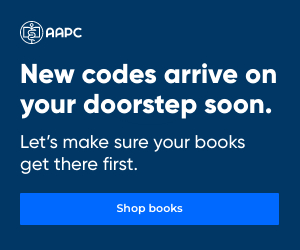 23 Responses to "Transitional Care Management — Time to Get It Right!"