2021 E/M Guidelines FAQ – October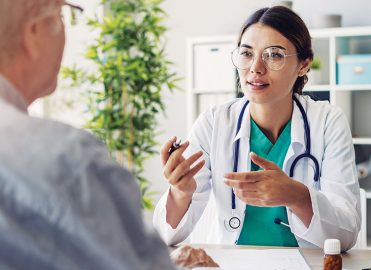 AAPC's senior VP of products answers more of your questions about coding for office and other outpatient services.
Ever since the release of the new 2021 evaluation and management (E/M) guidelines for office and other outpatient services, AAPC has been conducting numerous trainings through webinars, virtual workshops, conference sessions, online courses, and multiple articles in Healthcare Business Monthly and the Knowledge Center blog. In the May issue we started to answer your most-asked questions about how the E/M guideline changes affect documentation and coding. In this article, we answer 10 more questions.
Your Questions Answered
1. Medicare has announced that they won't pay for new CPT® 99072 Additional supplies, materials, and clinical staff time over and above those usually included in an office visit or other nonfacility service(s), when performed during a Public Health Emergency, as defined by law, due to respiratory-transmitted infectious disease. Do you recommend reporting this anyway in case some insurers do end up reimbursing? Or do you think Medicare will penalize providers for separately reporting 99072?
For reporting purposes, you can add the charge but suppress it from the claim when submitting to Medicare. Most practice management and billing platforms allow you to do this. This allows you to submit the code to other payers who might cover it.
2. Is the review of systems (ROS) still required, and can a medical assistant (MA)/certified medical assistant (CMA) document it? Also, who can document the history of present illness (HPI)?
The new 2021 guidelines for office visits (99202-99215) do not require a level of ROS to meet a coding requirement. It will be performed based on what the provider determines to be medically appropriate for the encounter. Regarding who can document elements of the E/M, this information was included in the 2019 Medicare Physician Fee Schedule final rule: "We are clarifying that for E/M office/outpatient visits, for new and established patients for visits, practitioners need not re-enter in the medical record information on the patient's chief complaint and history that has already been entered by ancillary staff or the beneficiary. The practitioner may simply indicate in the medical record that he or she reviewed and verified this information."
3. How would you document time spent on a procedure?
You are not required to document the time it took to perform a procedure. In the documentation, the provider needs to make it clear that the total time for the E/M visit does not include the time it took them to perform other billable services.
4. In our clinic, our doctor performs gastric pacer checks and monitoring. Will that be part of the time documented or do I bill out by the CPT® code?
You should continue to bill the CPT® code you are currently using for these services.
5. Have teaching physician rules changed?
No. The teaching physician requirements for time-based codes have not changed.
6. Are checkboxes okay for time activities?
Yes, it could be helpful for documenting the service. The documentation must also include the specifics of the encounter. Any medically appropriate history or exam, as well as assessment and plan, needs to be documented, in addition to the total time, if coding based on time.
7. How would you score using the medical decision making (MDM) table for the following encounter: Patient presents with a fever, chills, and cough with possible COVID-19 exposure. Assessment and Plan: ordering a COVID test and instructions on quarantining.
It would be considered an acute illness, one data element for ordering the test, low risk.
8. If our physicians are documenting what they do that is billable, what is considered time spent performing other billable services that cannot be included? Is this the time being referred to for documentation?
If they are performing other billable services on the same date as the E/M service and you are coding based on total time, you must exclude the time spent performing other billable services from the E/M total time.
9. How do you score when there is no presenting problem? For example, a patient returns from Florida and needs to have a COVID test to return to work. The patient has no signs or symptoms.
This would be a straightforward visit if they aren't having symptoms. There would be credit given for the one lab test and minimal risk to the patient.
10. Can someone other than the provider document the exam now?
Since 2019, a physician needs only to verify in the medical record any ancillary staff or patient documentation of components of E/M services, rather than redocument. The physician or other qualified healthcare provider must still personally perform the physical exam and medical decision-making activities.
Latest posts by Rae Jimenez
(see all)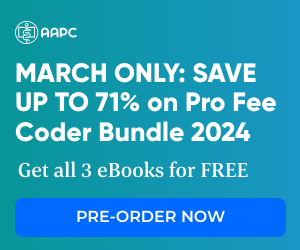 2 Responses to "2021 E/M Guidelines FAQ – October"