Coding and Billing Updates – September 2021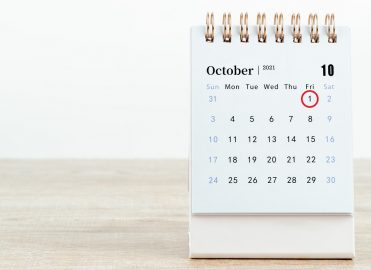 What are the latest changes? Get the facts, fast.
Fourth quarter updates to ICD-10-CM and HCPCS Level II code sets and Medicare payment systems happen every year but, like the weather, we're often caught by surprise. And what a difference a day makes! Proper coding on Sept. 30 may not be proper coding on Oct. 1.You'll need to put on your galoshes and wade through the Centers for Medicare & Medicaid Services (CMS) transmittals to ensure proper Medicare claims payment.
Coding and Billing Updates Effective Oct. 1
For starters, carefully review the October 2021 quarterly update to the Medicare Physician Fee Schedule Database and note indicator changes that could change the way you bill for certain services and supplies. Also note effective dates for newer codes — many codes released in the fourth quarter have effective dates in the third quarter, or earlier. HCPCS Level II code Q0244, for example, is effect for dates of service on or after June 3, 2021.
As applicable, also review fourth quarter updates for the Inpatient Psychiatric Facilities Prospective Payment System (IPF PPS); End-Stage Renal Disease Prospective Payment System (ESRD PPS); Durable Medical Equipment, Prosthetics, Orthotics and Supplies (DMEPOS) Fee Schedule; Ambulatory Surgical Center Payment System (ASC PS); Hospital Outpatient Prospective Payment System (OPPS); and Clinical Laboratory Fee Schedule (CLFS).
And remember: In addition to ICD-10-CM, several payment systems are updated for the Fiscal Year (FY), not the Calendar Year (CY). As applicable, review pricer updates for the Inpatient Rehabilitation Facility PPS; Medicare Part A Skilled Nursing Facility PPS; and Hospice for FY 2022, effective Oct. 1, 2021.
BCBS Reinstates Patient Cost Share for COVID-19 Care
Blue Cross Blue Shield of Michigan reported in The Record (September 2021) that they will reinstitute member cost-sharing for COVID-19 treatment effective Oct. 1, 2021. The insurer will continue to cover "physician-approved" testing for as long as the public health emergency (PHE) is in force.
The company maintains a document that lists temporary changes to policies due to the PHE with effective start and stop dates. Be sure to check all applicable payers' policies for similar policy revisions and updates.
CMS Updates Medicare Mental Health Policy
CMS has updated its Medicare Mental Health policy to add certified registered nurse anesthetists (CRNAs) to the eligible professionals list and outline coverage and payment requirements for CRNAs. Under Medicare Part B, eligible professionals may furnish diagnostic and therapeutic mental health services, perform diagnostic tests, and furnish Behavioral Health Integration (BHI) and Screening, Brief Intervention and Referral to Treatment (SBIRT) services, as permitted under state law.
Coverage and payment requirements are revised to clarify scope of practice for services performed by clinical social workers, clinical nurse specialists, nurse practitioners, and certified nurse-midwives.
Incident-to provisions for mental health services are also revised to add CSWs to the list of eligible professionals who "are authorized to personally furnish outpatient psychiatric services and supplies as their professional services" or serve as auxiliary personnel. (MLN1986542 July 2021).
CMS Reprocessing 2019 Outpatient Clinic Visits Claims
By Nov. 1, 2021, CMS will begin reprocessing 2019 claims for outpatient clinic visit services at excepted off-campus provider-based departments (PBDs) at the same rate as non-excepted off-campus PBDs paid under the Medicare Physician Fee Schedule. The claims reprocessing will be automatic, but CMS says these providers "must refund the coinsurance difference to patients (or payers) who paid the higher coinsurance rates based on new remittance advice information." (MLNConnects, Sept. 9, 2021)
Take a Peek at CPT® 2022 Code Set
The 24 new vaccine codes released in 2021 are among 405 editorial changes in the 2022 CPT® code set. To break it down, there are 249 new codes, 63 deletions, and 93 revisions. According to the American Medical Association (AMA), almost half the changes are to CPT® Category III codes to accommodate new technology and updates to the laboratory analyses section. Other changes include five new codes for therapeutic remote monitoring and new codes for principal care management.
Learn more about all the CPT® coding and guideline changes effective Jan. 1, 2022, in the December issue of Healthcare Business Monthly.
Latest posts by Renee Dustman
(see all)