HEALTHCON Regional Prepares Coders and Billers for the Future of Healthcare
October 4, 2021
Comments Off

on HEALTHCON Regional Prepares Coders and Billers for the Future of Healthcare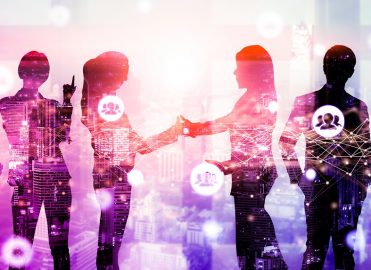 Education, networking, and good times drew hundreds of medical billers, coders, auditors, and other healthcare business professionals to an AAPC regional conference today. The three-day conference, Oct. 4-6, convened in Charleston, South Carolina, but this is a hybrid event, allowing in-person or virtual attendance. Attendees from all parts of the country signed into the AAPC Conference app this morning, eagerly waiting for the first day of HEALTHCON Regional 2021 to begin.
Off to a Good Start
AAPC CEO Bevan Erickson began the day with his customary Conference Welcome by drawing names for some amazing prizes:
Samantha Sizemore won the presidential suite.
Katherine Tsia, CPC, CPMA, CRC, won attendance to HEALTHCON 2022 in Washington, D.C.
After a few more light moments, reviewing some local customs and dialect with the audience, Erickson went to work, running down the list of accomplishments AAPC and membership are enjoying. AAPC is experiencing continuous growth, surpassing 210,000 members and 400 employees — making it the world's largest training and credentialing organization for the business of healthcare. Local chapter virtual meeting attendance and online exam pass rates are also up.
The virtual world has been so successful, AAPC launched a series of online boutique conferences this year, beginning with the AAPC and American Health Law Association's Collaborative Compliance Conference in February, RISKCON in September, AUDITCON in November, and the Elevate Leadership Conference in December. This is in addition to the annual national conference, HEALTHCON, being held in Washington, D.C., next year.
Although technology has been everyone's saving grace during the public health emergency for COVID-19, not everything is coming up roses. AAPC's 2020 Salary Survey showed that unemployment is up and, consequently, members' salaries are down. Regardless, there are signs of recovery, Erickson said, and healthcare remains a viable industry. "It is the absolute right industry to be in," he said. But it is also a complicated industry that is slow to adopt technology and quick to change policy. Continued learning is essential to your survival in this business.
Lots to Learn
Following Erickson, AAPC Senior Vice President of Products Raemarie Jimenez, CPC, CIC, CPB, CPMA, CPPM, CPC-I, CDEO, CANPC, CRHC, CCS, led her popular presentation on evaluation and management (E/M) services, 2021 E/M Lessons Learned.
One area of confusion for AAPC members in 2021 deals with the ordering of tests. Can you count the test ordered today that will be reviewed at a later date? The answer is yes. The order and the review count ONCE toward medical decision making (MDM).
If you think you've got a handle on all these 2021 E/M guidelines changes, then stay tuned. There are more E/M category changes happening in the near future. For instance, you'll be saying bye-bye to low-level consult CPT® codes 99241 and 99251 in 2023. "So, basically, 2023 will be the year of E/M in all other categories," Jimenez said.
The afternoon sessions didn't disappoint either. There were sessions on conducting facility and physician office audits; techniques for recruiting employees, plenty of coding how-to's, and of course more talk about E/M.
In her presentation 2021 E/M Guidelines — Compliance for Medically Relevant History and Exam, Jaci Kipreos, CPC, CPMA, CDEO, CEMC, COC, CPC-I, admitted that she was preaching to the choir about the need to continue documenting the history and exam portion of office/outpatient E/M services, even though the 2021 office/outpatient E/M guidelines services no longer require coders to quantify them.
"This presentation is really to raise awareness about the implications of documentation and how the office/outpatient E/M changes haven't really changed the purpose of documentation and the risks involved in not documenting correctly," Kipreos clarified.
This means going back to the 1995/1997 documentation guidelines, which stated that the record should include a relevant history and exam. "This part of the guidelines made sense, and we should use it, even though the office/outpatient E/M guidelines have now changed," Kipreos suggested. In other words, even though we no longer count history and exam, "the new guidelines don't change the purpose of a medical record. The record is still the medical record, and the items that are most important are still important. It should still provide information for the patient, support patient care decisions, support third-party payment, document services legally, and serve the organization's business record," according to Kipreos.
Kipreos' advice? Make sure old information in the history is updated and add new information for every specific date of service. "Ask what is relevant to today? To whom does this matter? If there is a contradiction between history and current treatment, who will this affect?"
Changing the topic, AAPC Director of Education and Auditing Advisory Committee Chair Leonta "Lee" Williams, MBA, RHIA, CCS, CCDS, CPC, CPCO, CRC, CEMC, CHONC, spoke to attendees in her session, DRG Tips for Clinical Validation, about the importance of communication and collaboration across an organization. After reviewing definitions key to diagnosis-related group (DRG) and clinical validation audits and how the two types of audits differ, she reviewed common conditions that trigger these audits. Using examples, Williams explained what clinical documentation improvement (CDI) teams should be looking to validate these conditions and how to effectively draft physician queries in a manner that is non-leading and supports clinical indicators found in the medical record. Attendees left the session with a better understanding of the pain points seen in these audits and tips on how their organizations can monitor and improve performance over time.
MariaRita Genovese, CPC, and Jordan Goldberger, MBA, stressed in Healthcare Business Analytics — Why It Matters? the importance of patient access. "This is the number one thing that influences patient experience," Genovese said. "We've all been there, waiting 40 minutes on the phone to get an appointment, or that we remembered at 9 p.m. that we need to make one. To improve barriers, she said, we offer expanded hours for our cancer call centers for both appointments and triage."
Running reports, such as call center metrics (featuring appointments, general, and triage) and seeing how many calls total presented and how many were handled can be eye opening from a business perspective. Bottom line is that if you're a leader in your institution, running healthcare analytics allows you to see the full picture. "Remember, if you're leading from 50,000 feet, you have to know what's happening 50,000 feet below you," Genovese said.
Sharon J. Oliver, CPC, CDEO, CRC, CPMA, AAPC Approved Instructor, did a masterful job of walking the audience through cardiac catherization coding in her session, Cardiac Catheterization: What to Look For. She began by asking the audience, "If you don't know where you are in the body, how are you going to code it?" and proceeded to explain heart anatomy and the importance of getting surgeons to create a roadmap in their documentation that leads coders to the right codes.
Some attendees chose to bone up on orthopedic coding in Lynn M. Anderanin's, CPC, CPB, CPMA, CPC-I, CPPM, COSC, session Orthopedic Surgery Coding — Present and Future. Anderanin covered all the bases — from CPT® arthroscopic code changes for 2021 to E/M coding and guideline changes on the horizon. Aside from the usual code changes the industry sees at least annually, medical coders deal with constant payer policy changes for things like medical necessity, claims edits, prior authorization, site of service, and more. Medical necessity in particular is such a moving target, Anderanin said, explaining that payers constantly change what the term means to them. "It's all over the board, and that's just with Medicare."
Michele Stevens, CPC, CPMA, AAPC Fellow, a 20-year coding and billing veteran, shed light on the hierarchy of infusion, hydration, and injection coding in Infusion, Hydration, and Injection Coding. Judging by the many questions from attendees, this session was greatly needed and appreciated.
Looking Forward to Tomorrow
It was obvious from the Chat Wall that conference-goers were having a good time and getting a lot of useful information from the general and breakout sessions. Virtual attendees posted pictures of their co-workers, like Christi Ashley's, CPC, Jixie, Luana Ciccarelli's, CPC, CRC, Phoebe, and my favorite, Mandy Barber's, CPC, CRC, Pinky.
Both in-person and virtual attendees could take part in various challenges via the AAPC Conference app to win prizes and visit with vendors in person or virtually. At the end of the day, in-person attendees could go sightseeing, but everyone went to bed dreaming of what they would learn and who they would meet tomorrow.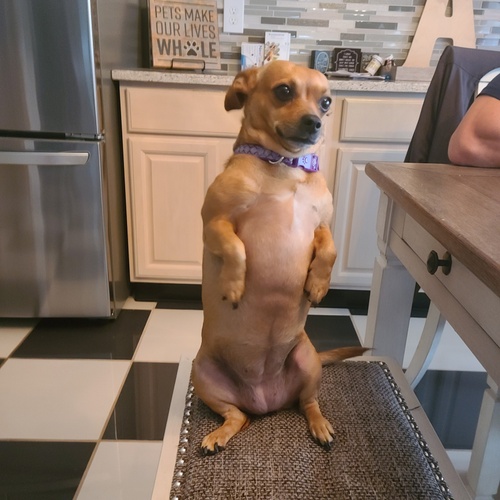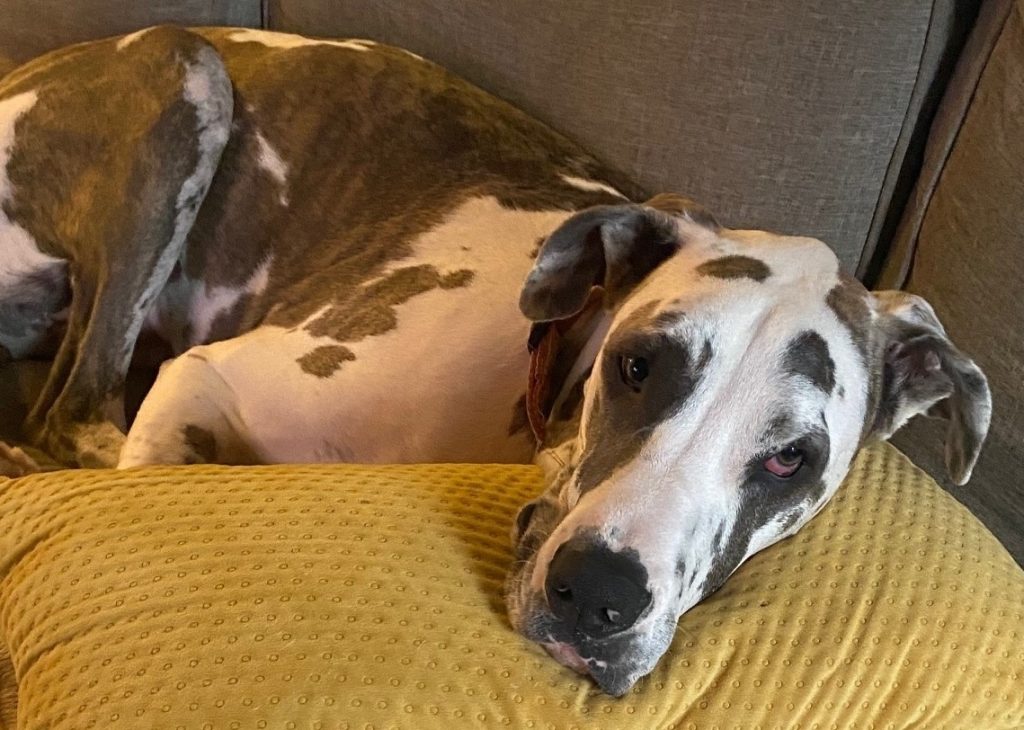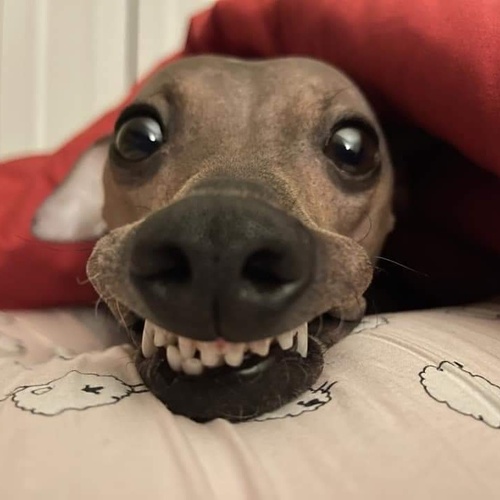 Latest posts by Renee Dustman
(see all)