Coders and Billers Gather for Day 2 of the HEALTHCON Regional Conference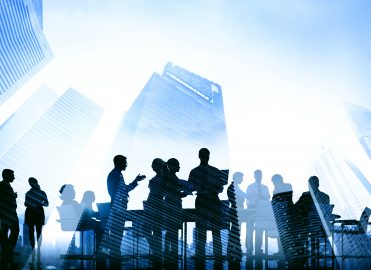 Those attending the first day of AAPC's Charleston regional conference hit the ground running, and day two was no different. The day began with an early networking breakfast and a barrage of sightseeing pictures from beautiful South Carolina on the chat wall. It was clear from all the comments and questions posted that the outstanding presentations from day one were well-received, excitement was high, and attendees were eager to learn more.
An Energetic Start
The morning started off with two eagerly anticipated panel sessions on evaluation and management (E/M) and telemedicine. Both in-person and virtual attendees were eager to hear what the two expert panels had to say on these hot topics and came ready with their questions.
The E/M panel included family physician and advisor for the CPT® Editorial Panel Samuel "Le" Church, MD, MPH, CPC, CRC, CPC-I, Jaci Kipreos, CPC, CPMA, CDEO, CEMC, COC, CRC, CPC-I, AAPC Senior Vice President of Products Raemarie Jimenez, CPC, CDEO, CIC, CPB, CPMA, CPPM, CPC-I, CANPC, CRHC, and AAPC Director of Education and Auditing Advisory Committee Chair Leonta "Lee" Williams, MBA, RHIA, CCS, CCDS, CPC, CPCO, CRC, CEMC, CHONC, who answered questions regarding the 2021 E/M guidelines for office visits. Questions ran the gamut from risk factors and leveling to documenting time vs. medical decision making (MDM) and shared visits.
The telemedicine panelists led an eye-opening question and answer session that helped to clear up a lot of uncertainties about billing telemedicine. The first question was, "What's the difference between telehealth and telemedicine?" Panelist Stephanie Sjogren, CPC, COC, CDEO, CPMA, CPC-I, CCS, HCAFA, explained that, although the terms are used interchangeably, telehealth encompasses all things that pertain to the technology and telemedicine refers to the actual medical services conducted using telehealth technology. The panelists continued to clear up misconceptions surrounding telemedicine, such as whether patient vitals have to be documented to bill a virtual annual wellness visit (yes); if a provider can bill for a telehealth visit when the patient is in another state (it depends on state licensure laws and current waivers); and if emails between a patient and provider can be billed as an e-visit (no, unless conducted within the patient portal).
There Was Lots to Digest Before Lunch
The morning sessions included a wide variety of topics from seasoned presenters. Dorothy Steed, CCS, CDIP, COC, CPCO, CPUM, CPUR, CPHM, CPMA, ACS-OP, CCS-P, RCC, RMC, CEMC, CPC-I, CFPC, PCS, FCS, CRCR, CICA CPAR, a 45-year healthcare veteran, began her Conducting a Charge Audit to Boost Your Revenue presentation by listing her background, joking that she has retired three times and "people still find me when they need a project doing." She methodically laid out the correct way to capture charges and the need for checks and balances between all departments who perform charge capture. She explained what errors may arise, why errors occur, the risks and consequences of missed charges, and the responsibilities of the billing staff. Concerning money management in the workplace she said cautioned, "If you don't know how to do that you won't be out there very long."
In his session on understanding principal care management (PCM) and the changes to the care management code family, Samuel "Le" Church was back to take the audience on a guided tour of PCM codes, with more than a few references to chronic care management (CCM) and complex CCM codes thrown in for good measure. The PCM codes are so new (they take effect on Jan. 1, 2022) that they are currently the source of a great deal of confusion and misunderstanding. The audience asked numerous questions throughout about who could bill the codes, what activities could count toward care management, and how to track these time-based services, which Dr. Church answered in great detail.
AAPC's very own Raemarie Jimenez was back as well after the E/M panel session to set the record straight about billing E/M services based on time versus medical decision making in her session Risk Associated With Coding for Time. In reviewing the new 2021 total time requirements for office visits, best practices for documentation, and audit concerns, it became clear that billing based on time is not advantageous. "Patient care should be the driving factor," she said, not time, but either way, "Medical necessity is still the driving force for code selection." Jimenez also asked the audience for a show of hands for how many providers were billing for care coordination and transitional care management. Not many. According to Jimenez, this is lost revenue that should be claimed. "It is worth it," she said.
In her presentation Sepsis 2, 3 What? Heather Greene, CPC, CIC, CPMA, walked attendees through how to evaluate medical records and identify the clinical indicators that support a diagnosis of Sepsis-2 and Sepsis-3. After sharing personal stories to demonstrate the severity of sepsis, she broke down the various goals of documentation. "Documentation is so very important," she stressed, and if the clinical picture painted in the medical record isn't clear, query the provider, because thorough documentation is key to providing quality care and receiving proper reimbursement. As Greene reviewed the goals of clinical documentation integrity programs she pointed out, "We are not clinicians, but we are clinical … It's your responsibility to learn disease processes. You need to understand the clinical steps to take care of a patient." Greene also touched on what a query is, the different types of queries, and when a query should be made. Attendees left this session with a better understanding of how to differentiate sepsis levels using key clinical indicators, as well as the intricacies of querying when additional information or clarification is needed.
No Afternoon Slump Here
Frequent presenter Marianne Durling, MHA, RHIA, CCS, CDIP, CPC, CPCO, CDEI, CIC, AAPC Approved Instructor, began the afternoon presentations with her session Emergency: Audit Risk Areas in the ED. She dove right into the subject, stating, "The first thing that comes to mind when we talk about ED is EMTALA." EMTALA is the Emergency Medical Treatment and Active Labor Act, which says you have to make sure a person is screened and either treated or examined and legally approved for transfer regardless of the patient's insurance or medical condition.
From this starting point, Durling went on to talk about compliance rules for psychiatric patients and medical identity theft. HIPAA rules and OCR audits were also on the agenda, with special focus on security guards and police officers present in the ED, use of cell phone video cameras in the ED, and patients or staff posting illegal information on their social media posts. "Be sure that you're being secure, that your information is safe," said Durling. She also addressed the confusion around the infusion and injection hierarchy, which we have learned about in other conference sessions this week, and rounded out her session by talking about reports and tools that can be used to identify target risk areas, official ED coding guidance, and what auditors want to see from your organization.
Kristen Taylor, CPC, CHC, CHIAP, clearly and succinctly explained the various types of anesthesia providers, what the modifiers mean, and the requirements for using them in Anesthesia Coding, Billing and Documentation Nuances. A hot topic was the difference between direction versus supervision, which she explained in detail. Another pertinent factor when coding for anesthesia is time. Start and stop times must be documented, but not just for code selection — time also determines concurrency. "Clocks are important in anesthesia for that very reason," Taylor said. What is concurrency? "That's what you don't want," she said. You don't want your anesthesiologist directing or supervising four-plus concurrent cases because you'll lose money. The more cases your anesthesiologists are directing/supervising, the less they are paid.
In Introduction to Home Health and Hospice: Documentation, Coding, Billing, and Auditing, Amy Lee Smith, MBA, CPC, COC, CPMA, CHFP, CIA, CRMA, CHIAP, provided a high-level overview of the revenue cycle process for home health and hospice. After running down the requirements for Medicare coverage, she dissected what the requirements mean and how providers can meet those requirements. Attendees left with a clearer understanding of home health and hospice Medicare benefits, documentation requirements, and compliant coding and billing practices to ensure proper reimbursement.
In her session Counting of Data, Leonta "Lee" Williams worked with attendees to remove any remaining ambiguity around assigning data points for medical decision making. Before providing clear direction on various counting data conundrums, she went through the definitions applicable to data analysis and highlighted important portions of each, emphasizing that the key to being able to count data correctly is understanding the ins and outs of these definitions. Attendees gained clarity on what qualifies as independent interpretation, independent historian, and appropriate source; internal versus external physicians; terms such as analyzed, unique, and test, and much more. "The same provider can't get credit for order and review of a test," Williams explained, further clarifying that usually, credit is given at the time of review. She also pointed out that providers within a practice group are considered one entity. When unsure, she advised, ask yourself: "Are they in the same practice? Is it the same tax ID that is being used?" Williams ended the session with several clinical scenarios.
Overcoming shortfalls in documentation requires a team effort. That was the take-home message Jaci Kipreos conveyed to attendees in her afternoon session Documentation Deficiencies. There are documentation and coding challenges that have arisen following the implementation of the new E/M guidelines. To reduce the confusion, she broke down each component of medical decision making (MDM) and highlighted problematic areas.
"The guidelines were written for providers," Kipreos said, "and we have to work with our providers to find out how they see their patients and what makes a patient more complex." Each specialty will define severity and data implications differently. So, it's imperative you get together with providers to determine how they define certain terms and what they consider to be minor, acute, chronic, etc., because "there has to be a way to discern one level of care from another." Attendees gained insight on the different ways documentation can be interpreted and put their newly refined skills to the test using challenging scenarios.
Momentum Into Tomorrow
Though today was packed with the great content recapped above and more, there's still plenty to come tomorrow. Those attending in person can join an early networking breakfast, then it's on to sessions on vascular coding, determining condition complexity, benchmarking, and much more.
Latest posts by Lee Fifield
(see all)