AAPC's Member of the Month: Veteran Mary Wood, CPC, CRC, CPC-I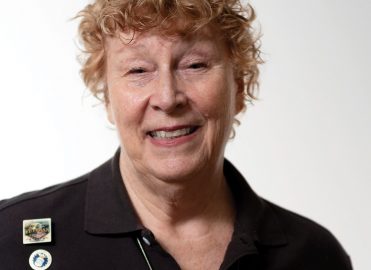 This month we honor a woman who has served her country, the healthcare industry, and AAPC membership.
Mary Wood, CPC, CRC, CPC-I, has quite a curriculum vitae. After college, she started her career as an educator, teaching special education. At the time, school districts weren't set up to accommodate students with disabilities. This disparity fueled Wood's passion to help others and ignited her decision to enter the healthcare arena, humbly beginning as a front desk clerk in 1974. "I loved the service aspect of assisting patients to get their healthcare needs," Wood says.
Committed to Serve
Shortly thereafter, Wood continues, "I met some veterans and I started thinking about not only serving people, but my country as well." As further inspiration, she also had family who served in WWII, and her father served in Korea.
"I met with recruiters for every branch of service," Wood says. "The reason I chose the Air Force was that all the other branches of service said I could be a nurse or a clerk. The Air Force gave me a book and asked me what I'd like to do. Always up for a challenge, I said I want to be a firefighter!"
In 1978, Wood blazed a new trail for women who went through fire school at Chanute Air Force Base. She was stationed at Davis Monthan Air Force Base (AFB), March AFB, Aviano, Italy, and retired from Mather AFB. "I loved being a flight line firefighter," Wood says.
Talk about a military family: Wood married a Navy officer, and their son, who was born on Veterans Day, also served in the Navy.
An Educator at Heart
Today, Wood is an educational consultant for Kaiser Permanente, Northern California. "That means I teach coding, documentation, and compliance to new physicians, residents, and existing physicians," Wood explains. She has created training materials for Kaiser since 2009 and she's part of a subgroup that continues to create training materials for fellow consultants as well as Kaiser physicians and clinicians. Wood is also president of the Kaiser Permanente Veterans Association for the North Valley area of Northern California.
Wood is an Air Force veteran and a veteran educator with both AAPC ICD-10 Instructor and AHIMA ICD-10-CM/PCS Instructor credentials. To this day, she loves teaching and learning about new procedures, treatments, and codes. "Never stop learning," Wood advises. There's no doubt we all can learn something from her!
Latest posts by Renee Dustman
(see all)