AUDITCON: Day 1 Sets the Record Straight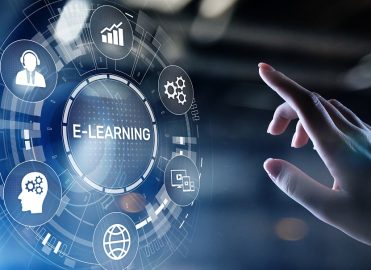 Medical billers, coders, auditors, compliance officers, and other healthcare business professionals joined AAPC on Nov. 1 for the first day of a two-day deep dive into the world of auditing. The virtual conference features three tracks and 24 sessions so students can customize their education according to experience level.
The day began with a riveting discussion among industry professionals on top issues, such as evaluation and management (E/M) coding, in the general session Auditing From a Payer, Auditor, and Physician Perspective. Panelists Stephanie Sjogren, CPC, COC, CDEO, CPMA, CPC-I, CCS, HCAFA, Jaci Kipreos, CPC, CPMA, CDEO, CEMC, COC, CRC, CPC-I, and Michael Miscoe, JD, CPC, CASCC, CUC, CCPC, CPCO, CPMA, CEMA, AAPC Fellow, called on their cumulative experience and expertise to offer insight into many questions posed by attendees.
The questions came fast and furious. Kipreos lectured on the new E/M guidelines for office visits, while Sjogren talked about documenting start and stop times, and the attention that cloning them can garner from auditors. Miscoe delved into the need for better policy development and payer guidance for physicians, citing the need for further education and managing expectations. The entire panel provided their input on the use of coding software and the problem with automatic downcoding of E/M levels without review of records.
The panelists also talked about the relationship (or lack thereof) between coders, billers, auditors, providers, and payers. Lack of communication, they said, is always a problem for many reasons; especially when billers, who understand the payers' contracts, are not included in the mix. Internal policies, how rules are created and distributed, and industry expectations (i.e., community expectations that are not written rules) were all discussed. Kipreos stated, "When it's not in print, that's a good time for a practice to start writing policies."
After the general session, attendees had their choice of sessions in either the beginner track or one of two advanced tracks.
Auditing for Beginners
Advize Health CEO Jeanmarie Loria, MBA, PMP, CPC, got things started with her session Role and Responsibility of an Auditor. She started from the top, talking about how the role of the coder has evolved. With an anticipated 29,000 new medical coding jobs being created over the next decade, according to Loria, the career choice is a sound one for many. Experienced coders often segue into auditing, however, and with good reason: Whereas coders earn an average $43,260 annually, auditors bring home an average $75,473 per year, according to her source (AAPC's annual salary survey shows slightly different figures). Loria explained that auditors generally make more because they require more experience and education to perform duties that are broader than just coding.
What do auditors do? In the second session of the beginner's track, Auditing: Determining the Scope, Kipreos, president and owner of Practice Integrity, LLC, built on Loria's session to look deeper into the role of the auditor. You have to think like an auditor, she said, which means you have to expand your thought process. She then explained how to determine scope, which is the first step in the audit process.
The second step of the auditing process is determining the sample you'll use for the audit. Whereas scope is the whole universe of claims to be considered based on parameters established, a sample is the selection that will be audited. In the beginner session The Basics for Choosing Your Sample for Audit, Kathy Rowland, BSN, RN, CHC, CPC, CPC-I, CEMC, said the No. 1 way to predict an audit coming into your office is to look at your denials. "This is going to tell you why your claims aren't being paid," she said. This is known as a root cause analysis. According to Rowland, the most common claim error — demographics at 48 percent – is the easiest to fix.
Annie Boynton, MSJ, RHIT, CHC, CPCO, CPMA, CRC, CCS, CPC, COC, CCS-P, CPC-P, CPC-I, followed in her session for beginners, Payer Audit, From the Outside Looking In. In this session, Boynton explained what to do when you receive an audit notification, how to appeal an audit, and relayed other essential information practices should know to guard against noncompliance. Understand who's looking at your data, what the red flags are, and what the risk is, she emphasized.
The last beginner session for the day was Communicating the Findings of Chart Audits – Part 1. Amy Lee Smith, MBA, CIA, CRMA, CHFP, CHIAP, CPC, COC, CPMA, director of Internal Audit for Bon Secours Mercy Health, educated students on this final step of the audit process by reviewing the overall chart audit process. She discussed how audit planning helps form communication of audit results and revealed several effective ways to communicate audit findings to physicians.
Advanced Auditors Have a Lot to Learn
The remaining sessions of the day were geared toward experienced auditors who are trying to keep up with the times. If you've been in the business of healthcare for even a day, you know it's constantly changing and reinventing itself.
The general advanced track began with Recovery Audits – Attorney Client Privilege, presented by Eric Rubenstein, MS, CFE, director of litigation, FWA Support at Advize Health. Rubenstein covered the various types of government audits and provided guidance on the attorney-client privilege. "Do not be a 'penny wise, dollar foolish' and seek to save some expenses on third-party audits," he advised.
This is especially good advice considering all the confusion surrounding the new 2021 E/M guidelines. Rhonda Buckholtz, CPC, CPMA, CDEO, CRC, CHC, CMPE, COPC, helped make sense of the new rules for documenting and coding office and outpatient visits in her session Auditing 2021 E/M Guidelines – The Need to Think Differently and Understand Clinical Complexities. Students learned what sort of information the physician needs to document and what the auditor needs to look for.
While the 2021 guidelines appeared easier on the surface, Buckholtz said, they leave some ambiguity when it comes to defining "a medically relevant exam and history." She emphasized the need to have a clear understanding of clinical conditions and complexities when auditing a chart and shared websites for evidence-based medicine that can help an auditor identify if a medically relevant history and exam were performed. She went on to highlight several common maladies and the evidence-based items that should be documented by a provider to support a diagnosis.
"We have to get better about getting those thought processes documented," she said. But auditors also have a responsibility to document the resources they use; have meaningful conversations during audits; learn the clinical conditions they are auditing; and use only reputable resources, she advised.
This is good advice for risk adjustment auditors, too. Several big names in the insurance world have been audited by the Office of Inspector General and charged with overreporting diagnoses to cash in. This is a relatively new problem and one the healthcare industry must deal with. In the session Auditing Risk Adjustment and How to Address Conflicts With Policies, Jacob Swarzwelder, CPC, CRC, CEMC, talked about risk adjustment requirements such as documentation to support diagnoses. "When we have this requirement for our risk adjustment system, expanding that documentation is super important," he said. But when documentation requirements change, such as those for the 2021 E/M guidelines, there is a domino effect. "Risk adjustment programs have to come in with an understanding that they impact other interdepartmental interactions such as coding and billing," Swarzwelder said. "Consistency is absolutely key for your providers and staff," he stressed. "You cannot have a coding audit come back and give one piece of advice and then have a risk adjustment audit come back and give a different directive."
Following up this discussion was a look at Auditing From the Payer Perspective. Anthem Senior Investigative Analyst Tracy Hunt, CPC, CPMA, gave an informative talk on Special Investigation Unit (SIU) prepayment and post-payment reviews and how to build the right team to conduct these reviews. What's on the SIU hit list? Trigger point injection code 20553 is at the top.
Get on the Specialty Auditing Track
Alternatively, attendees could attend the advanced track for specialties, which began with Auditing Behavioral Health. Heather Greene, MBA, RHIA, CPC, CIC, CPMA, CDIP, discussed compliance and documentation requirements and shared tips for auditors reviewing claims for the specialty. Other specialty sessions included Ins and Outs of Cardiology. In this session, Robert Kiesecker, III, BSHA, CPC, CPC-I, CCC, CPPM, helped students understand cardiovascular anatomy and pathology in layman's terms, offering several tips and tricks for remembering this extremely complex body system and for coding cardiovascular procedures.
Also in this track, AAPC Director of Education and Auditing Advisory Committee Chair Leonta "Lee" Williams, MBA, RHIA, CCS, CCDS, CPC, CPCO, CRC, CEMC, CHONC, presented on Auditing Drug Administration with the goal of helping attendees create or improve their drug audit program.
The bulk of the presentation focused on chemotherapy drugs, which are closely scrutinized because of their great expense. Payers will often deny claims for these costly drugs unless medical necessity is clearly established, and the appropriate drug is indicated and ordered. Therefore, compliance, according to Williams, should begin with the provider's order, not when the drug is administered.
Williams methodically progressed through a list of documentation requirements needed to substantiate a drug's indication, billing hierarchy, and exclusionary items that can't be billed separately from drug administration. In addition, she outlined administrative services (how to capture initial, sequential, and concurrent infusions) and when to bill for hydration services (and more importantly when not to).
Williams provided many helpful suggestions including keeping a checklist of the process, a flow chart of common service codes, and a policy grid for payers, so auditors have most everything they need at their fingertips when conducting an audit. She provided her personal checklists, as well as a list of audit resources and billing examples for attendees before concluding with helpful tips and reminders.
Last, but not least, was Auditing for COVID-19, presented by Sjogren. She reviewed the rules and regulations as well as what to look for during an audit. COVID-19 is a hot bed for claims denials because of the rapid rate of regulation changes, so this session was not to be missed.
Can't Wait for Day Two!
AUDITCON is the third in AAPC's series of boutique line of conferences — superseded by the AAPC and AHLA's Collaborative Compliance Conference in February and RISKCON in September. Don't miss the last one of 2021, Elevate: A Leadership Conference, Dec. 9-10. These virtual, focused conferences are a convenient and affordable way to earn continuing education units (CEUs) while gaining invaluable information needed to work effectively in the business of healthcare.
Latest posts by Renee Dustman
(see all)
2 Responses to "AUDITCON: Day 1 Sets the Record Straight"