October Update: Waivers, NCDs, and POS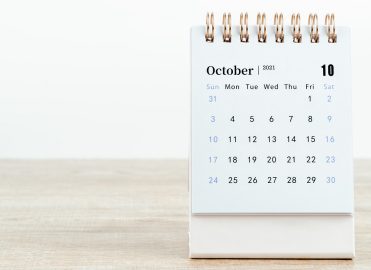 Take 5 to stay up to date on medical coding news.
Aside from the annual update to ICD-10-CM, October brought us news of COVID-19 waiver status, a new telehealth place of service code, a new National Coverage Document (NCD) for chronic non-healing wounds, and plenty of code updates to other NCDs. Let's get right to it.
COVID-19 Waiver Update
Having a hard time keeping track of all the blanket waivers issued during the public health emergency (PHE) for COVID-19? The Centers for Medicare & Medicaid Services (CMS) maintains a document that houses COVID-19 emergency declaration blanket waivers for healthcare providers, and updates this document as things change. Checking this document periodically will make it easier to know which waivers are in place and which are expiring and when.
The most recent change (at this writing) was on Oct. 7, 2021, when CMS modified the COVID-19 blanket waiver for Medicare-Dependent Hospitals to include hospitals that became newly classified during the PHE without application of this waiver. For the duration of the PHE, CMS is waiving the following MDH eligibility requirements:
100 or fewer beds
At least 60 percent of the inpatient days or discharges attributable to patients with Medicare Part A.
Check the document regularly to stay informed of these waivers. They are likely to change a lot in the coming months.
New telehealth POS
A new place of service (POS) code will go into effect Jan. 1, 2022, but Medicare doesn't plan on using it. POS 10 Telehealth provided in a patient's home was created for services provided remotely to a patient in their private residence.
"Medicare hasn't identified a need for new POS code 10. Our MACs will instruct their providers to continue to use the Medicare billing instructions for Telehealth claims in Pub. 100-04, Medicare Claims Processing Manual, Chapter 12, Section 190," CMS states in MLN Matters Number MM12427.
You should continue to use POS 02 Telehealth provided other than in patient's home (note the revised descriptor) for all applicable health services provided or received through telecommunication technology, unless otherwise instructed by the payer, according to MM12427.
Remember: During the PHE for COVID-19, the list of telehealth services is expanded to include many temporary health services. When billing professional claims for all telehealth services with dates of services on or after March 1, 2020, and for the duration of the PHE, bill Medicare with:
The POS for what it would have been had the service been furnished in-person; and
Modifier 95, indicating that the service rendered was performed via telehealth.
Source: MLN Connects, April 2, 2020
NCD for Chronic, Non-healing Wounds
April 13, 2021, Medicare will cover autologous platelet-rich plasma (PRP) for the treatment of chronic, non-healing diabetic wounds for a duration of 20 weeks.
PRP claims for chronic non-healing, diabetic wounds are reported to Medicare with HCPCS Level II code G0460 Autologous platelet rich plasma for chronic wounds/ulcers, including phlebotomy, centrifugation, and all other preparatory procedures, administration and dressings, per treatment. In support of this service, diagnoses of diabetes mellitus and chronic ulcer must be documented and the appropriate ICD-10-CM codes reported on the claim.
Reference your Medicare Administrative Contractor's Local Coverage Decision for treatment lasting longer than 20 weeks and all other chronic non-healing, non-diabetic wound care.
Reference National Coverage Determination (NCD) 270.3 Blood-Derived Products for Chronic, Non-Healing Wounds and MLN Matters Number MM12403.
Check NCDs for Coding Updates
Do you code for screening Pap smears, mammograms, or percutaneous image-guided breast biopsies? These are just a few services that were affected by the annual ICD-10-CM update on Oct. 1. Code changes require CMS to update applicable NCDs.
MLN Matters Number MM12482 notifies us coding updates to the following NCDs:
NCD 160.27 Transcutaneous Electrical Nerve Stimulation (TENS) for Chronic Low Back Pain
NCD 190.1 Histocompatability Testing
NCD 190.3 Cytogenetic Studies
NCD 190.5 Sweat Tests
NCD 210.2 Screening Pap Smears/Pelvic Examinations for Early Detection of Cervical/Vaginal Cancer
NCD 220.4 Mammograms
NCD 220.6.17 PET for Solid Tumors
NCD 220.13 Percutaneous Image-Guided Breast Biopsy
NCD 260.9 Heart Transplants
These revisions are for coding only. CMS addresses NCD policy changes separately.
Latest posts by Renee Dustman
(see all)