Advice From a CFPC™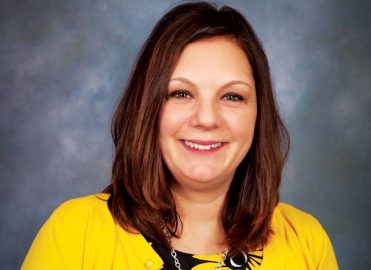 AAPC asked Kolene McGrath, RN, MSN, CPC, CFPC, about her experience with earning the Certified Family Practice Coder (CFPC™) credential and how it has helped her career.
McGrath works at a small family practice in a rural community. As a registered nurse with a Master of Science in Nursing, she combines clinical knowledge with her coding certifications — a great benefit to patients and staff alike.
Her primary responsibilities include working directly with several insurance companies regarding quality measures and coding, reporting her findings on quality gaps to her practice's providers and working to correctly code and order tests that patients need but never received.
"This gives me a great sense of pride and accomplishment to work with providers and patients to ensure patients are getting the best possible care to have the best life ever," said McGrath.
Meeting these quality gaps has a cumulative effect, McGrath said. Educating providers ensures patients are then educated on preventive care, quality gaps are filled, and the insurance companies release incentive dollars — a win/win for everyone.
What led you to obtain the CFPC™ credential?
I wanted to further understand the specific coding for family practice so I could, in turn, help the entire staff understand which codes to use to capture visits to their highest specificity. I am now able to work with the billing department to help them understand proper documentation and coding.
Do you have any tips for individuals preparing for the CFPC™ exam?
Know the guidelines! Take the practice exams and study the areas you are not sure of. I watched many videos on areas I didn't understand, as well as joined Facebook groups. There is a ton of knowledgeable people out there who are willing to help you.
How has the CFPC™ credential helped you in your job/career?
I am able to capture codes that earn incentive dollars for our office. Focusing on Healthcare Effectiveness Data and Information Set (HEDIS) measures and quality gaps, I'm able to help providers understand how to secure proper payment through coding. I like to describe codes as a story that helps insurance companies understand the health problems the provider addressed and the treatment provided at the visit.
Who do you think would most benefit from the CFPC™ credential?
I believe anyone who is involved in billing, scribing, patient care, or auditing would benefit from the CFPC™ credential. It puts the care of the patient from start to finish into perspective and clarifies what was done for the patient.
What resources do you use most to earn your continuing education units (CEUs)?
I obtain CEUs from Healthcare Business Monthly Test Yourself quizzes. I also subscribe to BC Advantage magazine to obtain more CEUs. I have also gotten them from attending webinars given by insurance companies and Contempo Coding. I plan to start attending local chapter meetings as well; not just for the CEUs but also for the experience and friendships.
McGrath is currently enrolled in the Certified Professional Medical Auditor (CPMA®) course and plans to next enroll in the Certified Risk Adjustment Coder (CRC™) course to increase her knowledge and continue to help patients have better medical outcomes.
Latest posts by Lee Fifield
(see all)