Top Missed HCC Codes
By admin aapc
December 1, 2021
Comments Off

on Top Missed HCC Codes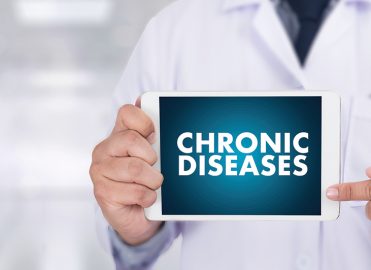 Don't pay the price for overlooking chronic conditions for risk adjustment.
It's important to capture chronic conditions for your Medicare Advantage (MA) patients at least once annually for hierarchical condition category (HCC) coding and risk adjustment purposes. Think TOADD (Transplant, Ostomy, Amputation, Diabetes, Dialysis). These conditions may be part of a patient's history and not necessarily actively treated conditions at every encounter, which makes them easy to miss. Even when any of these conditions are no longer being actively treated, however, they still impact patient care. That's why
Chronic conditions should always follow a patient because they are treated on a long-term basis. If a confirmed diagnosis was not made, you may code the presenting signs and symptoms (unless the signs/symptoms are routinely associated with a disease process). Status codes are also relevant, as they identify when a significant medical event occurred in the past that may impact current patient care in the future.
Let's look at TOADD conditions that your healthcare providers should capture for applicable patients before yearend.
Transplant Status
We use transplant status codes when a patient has a history of organ or tissue transplant. A transplant will affect the future care of the patient, even in the absence of transplant complications. Many transplant patients require close monitoring and long-term medication use for the remainder of their lives. It is important to capture any transplant status that is documented in the record, even if the visit is unrelated to the transplant.
Under the transplant status codes in the Tabular List of ICD-10-CM, there is an Excludes1 note which indicates that if a current transplant complication is documented, you would not report a transplant status category Z94.- code. Instead, you would report the appropriate transplant complication code. Providers need to determine whether the patient has transplant status or a transplant complication.
Transplant Status Codes: (not an all-inclusive list)
Z94.0 Kidney transplant status
Z94.1 Heart transplant status
Z94.2 Lung transplant status
Z94.81 Bone marrow transplant status
Transplant Compliance Codes: (not an all-inclusive list)
T86.810 Lung transplant rejection
T86.811 Lung transplant failure
T86.812 Lung transplant infection
T86.818 Other complications of lung transplant
T86.01 Bone marrow transplant rejection
T86.02 Bone marrow transplant failure
T86.03 Bone marrow transplant infection
T86.09 Other complications of bone marrow transplant
Ostomy Status
Ostomy status is another overlooked opportunity for capturing an HCC code. Don't forget to code for this condition when a patient presents with a current ostomy. Many times, this information is hidden in the documentation. Review the entire record, including the physical exam findings, to locate ostomy status documentation.
Ostomy Status Codes: (not an all-inclusive list)
Z93.0 Tracheostomy status
Z93.1 Gastrostomy status
Z93.2 Ileostomy status
Z93.3 Colostomy status
Ostomy Complication Codes: (not an all-inclusive list)
J95.03 Malfunction of tracheostomy stoma
K94.09 Other complications of colostomy
K94.19 Other complications of enterostomy
K94.20 Gastrostomy complication, unspecified
Amputation Status
Check for amputation status within the documentation. It is another commonly missed HCC that is often hidden in the physical exam findings, much like transplant status. A patient with an amputation status may require special care when considering treatment options for unrelated conditions. Many patients with amputations suffer from mobility and circulatory problems that can create challenges with treatment options. It is important for providers to document amputation status and amputation laterality, even when these conditions are not currently being treated. If the amputation is going to impact the care of the patient, the method of treatment, or the medical decisions the provider is making, the provider should include it in the documentation and you should report it on the claim.
Amputation Status Codes: (not an all-inclusive list)
Z89.411 Acquired absence of right great toe
Z89.412 Acquired absence of left great toe
Z89.431 Acquired absence of right foot
Z89.432 Acquired absence of left foot
Amputation Complication Codes: (not an all-inclusive list)
T87.81 Dehiscence of amputation stump
T87.89 Other complications of amputation stump
Diabetes With Complications
As we all know, diabetes is an important comorbidity to capture for any patient encounter. However, top HCC codes that are often missed include diabetic complications. ICD-10-CM coding conventions instruct to assume a causal relationship between two conditions when they are linked by the term "with" or "in" in the Alphabetic Index or Tabular List. These terms are to be interpreted to mean "associated with" or "due to" when it appears in a code title. It can be assumed that the two conditions are related unless it is stated otherwise; in this case, the condition listed in the descriptor is "associated with" or "due to" diabetes.
When exploring diabetes in the Alphabetic Index, you can see that many conditions are listed as "with" under diabetes. A patient with documented neuropathy and type 2 diabetes should be assumed as neuropathy associated with/due to diabetes. Therefore, E11.40 should be selected rather than separately coding E11.9 and G62.9 Polyneuropathy, unspecified. The exception to this rule is when a provider specifically documents a separate cause of the neuropathy, such as hereditary or idiopathic neuropathy. There is also the importance of capturing long-term insulin use with Z79.4 Long term (current) use of insulin. This is an important code that is often overlooked and not reported. Understanding what is considered a causal condition with diabetes is key to correctly capturing and coding these conditions.
Diabetes Codes: (not an all-inclusive list)
E10.9 Type 1 diabetes mellitus without complications
E11.9 Type 2 diabetes mellitus without complications
Diabetes With Complication Codes: (not an all-inclusive list)
E10.40 Type 1 diabetes mellitus with diabetic neuropathy, unspecified
E10.621 Type 1 diabetes mellitus with foot ulcer
E11.40 Type 2 diabetes mellitus with diabetic neuropathy, unspecified
E11.621 Type 2 diabetes mellitus with foot ulcer
Dialysis Status
For patients who are on dialysis, it is important to report the stage of chronic kidney disease (CKD) in addition to the dialysis status. CKD is divided into five stages. The stage of CKD is based on the patient's estimated glomerular filtration rate (eGFR), which reflects how well the kidneys are filtering waste and extra fluid from the blood. The higher the stage of CKD, the worse the kidneys are functioning. CKD stage 4 (N18.4), CKD stage 5 (N18.5), and end-stage renal disease (N18.6) all map to an HCC code. Per coding guidelines, N18.6 is assigned when the provider documents end-stage renal disease (ESRD), indicating CKD requiring dialysis. If both a stage of CKD and ESRD are documented, it should be reported with N18.6 in addition to the code for dialysis status Z99.2.
Dialysis Status Codes: (not an all-inclusive list)
Z49.01 Encounter for fitting and adjustment of extracorporeal dialysis catheter
Z91.15 Patient's noncompliance with renal dialysis
Z99.2 Dependence on renal dialysis
Year-end HCC Review
Now that you have reviewed the top missed chronic conditions, take this time to evaluate your patients' medical records before the end of the year. Have you missed an opportunity to capture HCC coding on any of your current MA patients?
---
Author: AAPC's Documentation Advisory Committee:
Jamie Fear, CPC
Kelly Shew, RHIA, CPC, CPCO, CDEO, CPB, CRC, AAPC Approved Instructor
Chelsea Kemp, RHIT, CCS, COC, CDEO, CPMA, CRC, CEDC, CGIC,
AAPC Approved Instructor
Melissa Kirshner, MPH, CPC, CDEO, CRC, CFPC, AAPC Approved Instructor,
AAPC Fellow
Latest posts by admin aapc
(see all)