Determining MDM Complexity for E/M Leveling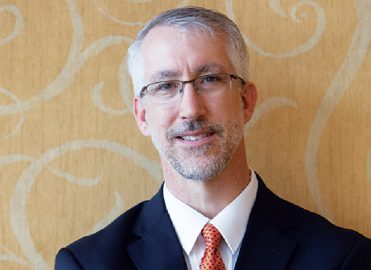 Select CPT® outpatient/office evaluation and management service codes with confidence.
At AAPC's HEALTHCON Regional in Charleston, S.C., Oct. 4-6, Samuel L. Church, MD, MPH, CPC, CPC-I, CRC, FAAFP, helped attendees make sense of how the new evaluation and management (E/M) guidelines affect medical decision making (MDM) in his session Determining Condition Complexity.
The CPT® Evaluation and Management (E/M) Services Guidelines that went into effect Jan. 1, 2021, resolve several issues providers were having with the Centers for Medicare & Medicaid Services' 1995 and 1997 Documentation Guidelines for E/M Services. But like anything new, there's a learning curve. So much so, in this case, the changes are giving many healthcare providers and coding staff an R51.9 Headache, unspecified due to F43.2 Adjustment disorders.
Church, who teaches residents and medical students, had a hand in the 2021 E/M guidelines, serving as an advisor to the CPT® Editorial Panel. "It was a difficult task, and as you know, it wasn't perfect," he said about the process. Overall, though, Church contends that the changes are for the better.
2021 E/M Coding Methodology
The primary objectives for the CPT® E/M office visit revisions, according to the American Medical Association (AMA), are:
To decrease administrative burden of documentation and coding;
To decrease the need for audits through addition/expansion of key definitions and guidelines;
To decrease unnecessary documentation in the medical record; and
To ensure payment for E/M is resource-based.
To that end, the face-to-face requirement for time-based coding was removed, as were the history and exam components of the office or other outpatient visit (CPT® codes 99201-99205 for new patients and 99211-99215 for established patients). Also, the Table of Risk is now the Complexity of Medical Decision Making (MDM) table.
Subsequently, CPT® 99201 was deleted and the remaining office or other outpatient visit E/M codes were revised to indicate that only a "medically appropriate history and/or examination" is required for code leveling purposes.
In the electronic version of Healthcare Business Monthly, watch a clip of Determining Condition Complexity when Samuel L. Church, MD, MPH, CPC, CPC-I, CRC, FAAFP, discusses common pitfalls for determining medical decision making complexity during his session at the HEALTHCON Regional in Charleston, S.C., Oct. 4-6.
Determining Complexity of Problems
Providers now have the option of using time or MDM for reporting their E/M visits. The challenge has been teaching physicians and other qualified healthcare professionals a new way of documenting patient encounters — one that doesn't rely on them checking off data elements.
Whereas time-based coding is any work on the date of the visit that isn't separately reimbursed, MDM requires two of three elements for both new and established patients. Billing based on MDM requires providers and coders to not only recognize the various levels of MDM complexity, but also to understand and agree on their definitions.
CPT® recognizes four degrees of MDM complexity: Straight-forward, low complexity, moderate complexity, and high complexity. To qualify for any degree of complexity, two of three elements from the Complexity of MDM table must be met (page 12 in the CPT® 2021 Professional Edition code book).
For code selection, the number and complexity of problems are as follows:
| | | |
| --- | --- | --- |
| 99212/99202 | Minimal | One self-limited or minor problem |
| 99213/99203 | Low | Two or more self-limited or minor problems or one stable, chronic illness or one acute, uncomplicated illness or injury |
| 99214/99204 | Moderate | One or more chronic illnesses with exacerbation, progression, or side effects of treatment; or two or more stable, chronic illnesses; or one undiagnosed new problem with uncertain prognosis; or one acute illness with system symptoms; or one acute complicated injury |
| 99215/99205 | High | One or more chronic illnesses with severe exacerbation, progression, or side effects of treatment; or one acute or chronic illness or injury that poses a threat to life or bodily function |
The new E/M guidelines define the MDM elements, such as "self-limited or minor problem," but Church put the guidelines in layman's (and code level) terms, answering conference attendees' questions along the way.
Levels 2-4 MDM
Self-limited or minor problem: "This is the absolute minimum of an appointment with a provider. It's like, 'Yes, you're looking good. See you later.'" One self-limited or minor problem is a level 2 visit; two or more self-limited or minor problems is a level 3.
Stable, chronic illness: A problem with an expected duration of at least one year or until the death of the patient is considered chronic. "Stable," in this case, means "are we where we want to be with this disease?" If the patient has hypertension and they are at their target blood pressure, then they're stable, Church explained. A clue in the documentation would be that the provider reviewed the patient's blood pressure medication but did not make any changes. This is a level 3 visit.
Acute, uncomplicated illness or injury: This is a recent or new short-term problem with no chance for death, but treatment is recommended. A urinary tract infection (UTI), for example, is typically an acute, uncomplicated illness (level 3).
Sometimes what seems like an acute, uncomplicated illness is actually a complicated illness, Church warned. For example, a patient with stable diabetes is diagnosed with a UTI and hypoglycemia. This makes the patient unstable, and the visit goes from a level 3 to a level 4. Church recommended coders "nudge" providers to document what they addressed and how it affected their decision making. "It is not your job to read their minds," Church said to the coders in attendance.
Chronic illness with exacerbation, progression, or side effects of treatment: This would be a condition that is worsening or poorly controlled, Church explained, such as hypertension or high cholesterol that required medication changes. "That's a level 4 all day long," Church said. "This is easy. We don't have to worry about all those data points of when they ordered it and all that stuff that just complicates things."
Undiagnosed new problem with uncertain prognosis: A better word for uncertain is "incomplete," said Church. The doctor should say what they are uncertain about. For example, the doctor knows the patient is experiencing shortness of breath, but they aren't sure what's causing it. But be careful of providers overstating issues — not everyone with a headache has a brain tumor. "If we put down 'worry about a tumor' on every single MRI that we order, there's no room for any lower-level stuff," Church said.
Q: What if the patient is having severe headaches and you're going to do the MRI and the patient has a family history of brain cancer, does that make it lean toward a level 4?"
A: This will depend on whether the family history is relevant. Again, the doctor needs to state their thought process. Why would family history be relevant for this patient at this time?
Q: A patient comes in with calf pain and the doctor orders a stat ultrasound for deep vein thrombosis (DVT) rule out.
A: This is an acute illness and we're not sure what's going on, but we're concerned about DVT. However, the patient is stable enough that there is no concern for pulmonary embolism with chest pain or shortness of breath or hypoxia. This is a level 4.
Q: For a problem of strep, I had a provider document, "If untreated, strep throat can cause complications with the kidneys as well as rheumatic fever. Rheumatic fever can then lead to joint pain and heart valve damage, which could lead to significant complications." He coded a 99214. Is strep a level 4 because it could lead to rheumatic fever, etc.?
A: Generally, if untreated, strep goes away on its own, Church said. Treatment is to prevent it from going to the heart, which is rheumatic fever. There are lots of things that, without intervention, could become bigger problems. Just because something could turn bad doesn't make it a level 4. The level 4 complication might be if you've got a patient with type 1 diabetes who develops strep. In this case, you would need to go back to the provider and ask if they could give you the data that helps support how risky the condition is for that patient. In terms of proactive provider communication, Church recommends encouraging such descriptions in the narrative in the first place.
Acute illness with systemic symptoms: Now we've gone from a simple UTI to pyelonephritis, which is when the infection gets into the kidneys, with fever, Church explained. "You might say, 'But the sore throat had a fever. That is a systemic symptom.' But that is not what we're referring to. This is a grade level of higher sickness. Nobody would argue that strep throat is worse than pyelonephritis. Any reasonable practitioner would not put those in the same category," Church said. Another example of a level 4, Church said, is "a little bit of hypoxia, like these COVID patients at 93 percent, are still outpatient. So, they're not quite to where they should go into the hospital but you're trying to keep them out."
Church recommends coders use some of these examples when educating their providers. Explain the difference between a level 3 and level 4 using a comparison of a UTI and pyelonephritis.
Acute, complicated injury: Church used concussions to show an example of an acute, complicated injury. A concussion without loss of consciousness is usually low complexity, whereas a concussion with a loss of consciousness for more than 2 minutes is usually moderate complexity.
Remember, though, that there are two other columns in the MDM table that will ultimately determine the level of MDM.
Level 5 MDM
Chronic illness with severe exacerbation, progression, or side effects of treatment: "This is where the water gets a little bit muddy," Church said.
For example, a cough from blood pressure medicine is a side effect of treatment, but it isn't severe — it doesn't warrant hospitalization. "My litmus test is, 'Would it be reasonable to do this as a hospital-based intervention?'" Church said. "What is the provider doing to keep the patient out of the hospital, even though the patient needs the hospital? That's level 5 stuff."
Q: Is a pregnant mother at risk for miscarriage a level 5?
A: Is she at risk of losing the baby right now (level 5) or is everything looking OK (level 4)? Alternatively, these encounters are usually high-intensity visits that may meet the time threshold.
Going to the hospital is not the only litmus test. Certain encounters still could be level 5 even though the patient wasn't sent from the office to the hospital. But sending a patient to the hospital because the provider isn't available to treat the patient isn't a level 5, Church pointed out.
Acute or chronic illness or injury that poses a threat to life or bodily function: The fact that a kidney stone may lead to kidney failure doesn't make it a level 5. But a kidney stone with renal colic and elevated creatinine would likely be a level 5. Again, it depends on the other MDM data elements.
In another example, there's a difference between a neurological change (level 4) and having numbness and then not being able to lift your arm, having a headache, etc. This is an immediate threat "to life or limb" and merits a trip to the hospital and possible emergent intervention (level 5).
Future Issues to Address
During a recap of level 5, column one of the MDM table, Church said, "There are a lot of primary care folks who really think there should be another code in there. … If you meet level 4 complexity with 'blood pressure is not in control' and the only other option is hospital, there is definitely something in between. I don't speak for the AMA when saying that I think there should be something else in there … so I know that is one of my concerns, a shortcoming, with this because it doesn't capture when you truly are addressing all these other conditions."
---
Resource:
Latest posts by Renee Dustman
(see all)
5 Responses to "Determining MDM Complexity for E/M Leveling"