AAPC's Member of the Month: Linda Farrington, CPC, CPMA, CPC-I, CRC
December 1, 2021
Comments Off

on AAPC's Member of the Month: Linda Farrington, CPC, CPMA, CPC-I, CRC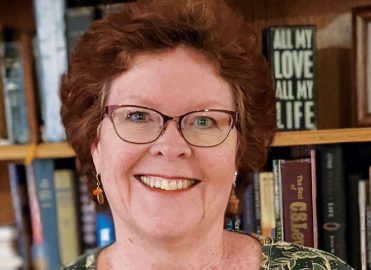 An interview with an inspiring woman and consummate professional.
Linda Farrington, CPC, CPMA, CPC-I, CRC, is an AAPC and AHIMA approved ICD-10-CM trainer and owner of Medisense. AAPC chose Farrington as the December 2021 Member of the Month because of her long-standing in the business of healthcare, her success in and contributions to the industry, and the exemplary role model she is to others.
Engaging in conversation with Farrington is always a positive and motivational experience, so it was a privilege and my pleasure to interview her.
How did you get your start in healthcare?
I began working as a certified dental assistant after taking a cooperative work experience program while still in high school. During those early years, I met and married my husband and became pregnant with our first child, making it very difficult to tolerate the sights and smells of a general dentist's practice, so I asked if I could work in the front office. That was my first exposure to coding and billing, and I knew I had found my niche.
What is your current occupation?
I have the privilege of supporting an incredible team of coding consultants across the country working in Medicare Advantage risk adjustment. It is my passion to educate, encourage, equip, and empower coders, and I am blessed to be able to do that for a living.
What has helped you the most to be successful in this profession?
Three things:
1. I have had people in my life who believed in me when I didn't believe in myself and who encouraged, challenged, and supported me along the way — family, friends, fellow coders, mentors, and providers — for whom I am forever grateful. Now I get to do that for others.
2. I worked hard, learning everything that I could to help me do my job to the best of my ability. When I started in medical coding, managing a practice for heart and lung surgeons, there were no classes and no study guides. So, I studied the code books. The day I got the first postcard from the American Academy of Procedural Coders (later, the American Academy of Professional Coders, now AAPC) in 1990, I sent it back indicating my interest in the certification exam. I was approved to be proctored by my physician assistant, as there were no proctors and no local chapters back then. Thankfully, I passed the first time.
3. I continue learning. In medical coding, as with life, the only constant is change, and we must learn and adapt to change. Lifelong learning is a way of life, which I completely embrace. I read — guidelines and code set updates and leading industry publications such as this one; I network — so much can be learned by listening to others and gaining from their knowledge and experience; and I teach — as I prepare to teach, I gather knowledge with the intent to share it, and it's usually the teacher who learns the most.
Do you volunteer to serve the coding community via your chapter, the National Advisory Board (NAB), mentoring, etc.?
I have been involved with AAPC for over 30 years now, and giving back to this organization and this profession that has been so good to me is both an honor and a privilege. During that time, I have served in various leadership positions at two local chapters (shout out to Phoenix and Colorado Springs); spoken at chapter meetings and chapter annual conferences around the country; written articles; presented at national conferences, Teach the Teacher, and RISKCON; and served on the NAB from 2007 to 2011. Making an investment in AAPC was making an investment in myself and in my career. The network and growth opportunities have been amazing and have resulted in lifelong friendships with respected colleagues.
Listen to Linda Farrington, CPC, CPMA, CPC-I, CRC, tell her story during a RISKCON session in Healthcare Business Monthly's e-magazine, available when signed in to your My AAPC account, under Resources/AAPC Publications.
What are you most proud of accomplishing in your work?
Of all the opportunities I've had and all the things I've done throughout my career, the most rewarding and what I am most proud of is the investment I've been able to make in the lives of other coders and then seeing them succeed in their careers. As I have taught the CPC® course for the past 14 years, I have had the privilege to teach students from various unrelated backgrounds and career paths — retail sales, real estate, gaming industry, bartenders, a heavy equipment mechanic who hurt his back and (his words) wanted to use his brain instead of his brawn; a rocket scientist who retired from the military to support his wife, a pediatrician, by running her billing office; plus many, many coders working in the field who wanted to advance their careers; and many clinicians, including a life flight nurse whose nursing career ended in a helicopter crash and a severe back injury; and a nurse practitioner who came to my course to become certified and learn to teach coding to her fellow clinicians, just to name a few. I have taught husbands and wives, mothers and daughters, brothers and sisters, and even identical twins! Watching them gain knowledge and skill through the course and through their hard work, successfully completing their exam and earning their certification, then seeing them go on to successful coding careers is my greatest reward. Many of them keep me posted on their career journey and I love hearing from them.
Is there anything you want other coders to know?
Four things:
1. Seek out people who believe in you, those who will encourage, challenge, and support you. Find a mentor, someone who will listen to you, speak into your life, and promote your vision.
2. I tell my students all the time, "The only way to become a good coder is to code." Do the hard work that it takes to become what you want to be in this profession. Coding is not a job, it's a profession. And it's not easy — nothing of true value ever is.
3. Develop a desire for knowledge and focus that learning in the direction of your goals. Move from a mindset of coder to one of colleague. Become that valued resource for your fellow coders, your provider, your employer. What you have to offer as a coder is valuable.
1. The other thing I always say is, "Be fearless!" If someone had asked me 30 years ago what my greatest fears were, my answer would have been public speaking and flying. It makes me smile to think about that now. If you want something bad enough, you can overcome your fears. If I can do it, you can, too. Look for those growth opportunities, then step up, step out, and seize them. It could change your career and your life!
"Lastly," Farrington said, "it's worth it and you're worth it."
Congratulations on being named Member of the Month, Linda, and thank you for all you do!
Latest posts by Renee Dustman
(see all)