Medical Coding News in November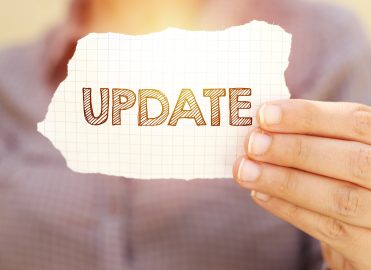 Take 5 to read up on recent coding and billing news.
There are plenty of coding updates in November, including those made to certain Medicare policies. Payment thresholds for physical, occupational, and speech-language pathology are also posted for the 2022 calendar year, as are Medicare cost sharing amounts. And HCPCS Level II code set updates went into effect Oct. 1; take a minute to review the code changes.
Note These Medicare Education Material Changes
If you work for an independent diagnostic testing facility (IDTF), order external breast prostheses and supplies, bill ambulance claims, or are responsible for enrolling providers into Medicare, be aware that the Centers for Medicare & Medicaid Services (CMS) has revised its policies in these areas.
CMS reviews and updates its MLN publications every 12-18 months, and in November 2021 the federal agency updated the following:
Independent Diagnostic Testing Facility Fact Sheet

CMS deleted the section on IDTFs and COVID-19 public health emergency (PHE).

Ordering External Breast Prostheses and Supplies Fact Sheet

There have been many coding updates to this policy since CMS first published it in 2018.

National Expansion of the Repetitive, Scheduled Non-Emergent Ambulance Transport (RSNAT) Prior Authorization Model Fact Sheet

This is a new fact sheet.

Medicare Provider Enrollment

Beginning Jan. 1, 2022, CMS will waive the Medicare Diabetes Prevention Program supplier application fee.

CMS updated the 2022 Enrollment Application fee to $631.
Note: The content in MLN educational products does not reflect waivers and flexibilities issued in response to PHEs, including those in affect for the COVID-19 PHE.
Therapy Threshold Updates for 2022
The Calendar Year (CY) 2022 KX modifier threshold amounts are:
• $2,150 for physical therapy (PT) and speech-language pathology (SLP) services combined; and
• $2,150 for occupational therapy (OT) services.
See MLN Matters Number MM12470, dated Nov. 5, 2021, for details.
Medicare Deductible, Coinsurance, and Premium Rates for 2022 Released
If your provider sees Medicare patients, be advised of the new Part A/B rates for Calendar Year (CY) 2022. Although coinsurance will stay the same at 20 percent, cost sharing is going up — in some cases, far more than Social Security payments are increasing.
CY 2021
CY 2022
Part A Hospital Insurance
Part A Deductible
$1,484.00
$1,556.00
Part A Coinsurance
(for 61st-90th day)
$371.00
$389.00
Part A Base Premium (BP)
$471.00
$499.00
Part B – Supplementary Medical Insurance (SMI)
Part B Standard Premium
$148.50
$170.10
Part B Deductible
$203.00
$233.00
Learn more about how CMS figures Medicare rates and applies coinsurance and deductibles in MLN Matters MM12507, issued Nov. 30, 2021.
Are You Using the Right Supply Code?
The third quarter update to the HCPCS Level II code set, effective Oct. 1, includes many new codes, some of which replace discontinued codes. Be sure to read the code descriptors carefully because several are differentiated by only one word.
The following HCPCS Level II codes have been deleted effective Sept. 30, 2021:
C9065
C9075 – C9080
J0693
J9315
Q4228
Q4236
The following new HCPCS Level II codes have been added, effective Oct. 1, 2021:
A4453 Rectal catheter for use with the manual pump-operated enema system, replacement only
C1831 Personalized, anterior and lateral interbody cage (implantable)
C9081 – C9084
C9779 – C9780
J0699 Injection, cefiderocol, 10 mg
Replaces discontinued code J0693.
J0741 Injection, cabotegravir and rilpivrinie, 2 mg/3 mg
J1305 Injection, evinacumag-dgnb, 5 mg
This code replaces J3490, J3590, and C9079 when billing for Evkeeza™ (evinacumab-dgnb). Prior authorization or manual review may apply.
J1426 Injection, casimersen, 10 mg
Indicated for the treatment of Duchenne muscular dystrophy in certain patients.
J1445 Injection, ferric pyrophosphate citrate solution (triferic avnu), 0.1 mg of iron
Use modifier JA Administered intravenously when appropriate.
Note descriptor revision for J1443 Injection, ferric pyrophosphate citrate solution (triferic), 0.1 mg of iron.
J1448 Injection, trilaciclib, 1 mg
This code replaces J3490, J3590, and C9078 and establishes a permanent procedure code for Cosela™ (trilaciclib dihydrochloride). Prior authorization may apply. CMS states in the application summary for second quarter 2021 coding cycle for drug and biological products, that Modifier JW Drug amount discarded, not administered to any patient may be used as appropriate to report any drug wastage.
J2406 Injection, oritavancin (kimyrsa), 10 mg
Note revised descriptor for J2407 Injection, oritavancin (orbactiv), 10 mg.
J7294 – J7295
J9219 Leuprolide acetate implant, 65 mg
J9247 Injection, melphalan flufenamide, 1 mg
This code replaces J3490, J3590, and C9080 when billing Pepaxto® (melphalan flufenabid). Prior authorization or manual review may apply.
J9318 – J9319 – These injection codes for romidepsin replace J9315 and C9065.
K1021 – K1027
P9025 – P9026
Q2054 Lisocabtagene maraleucel, up to 110 million autologous anti-cd19 car-positive viable t-cells, including leukapheresis and dose preparation procedures, per therapeutic dose
This code replaces J3490, J3590, and C9076 when billing for Breyanzi (lisocabtagene maraleucel). Prior authorization or manual review may apply.
Q4251 Vim, per square centimeter
Q4252 Vendaje, per square centimeter
Q4253 Zenith amniotic membrane, per square centimeter
Q9004 Department of Veterans Affairs whole health partner services
S9432 Medical foods for non-inborn errors of metabolism
To describe Encala.
Remember: The existence of a code does not guarantee coverage. Check payer policies for coverage parameters of these before rendering a service or supply to the patient.
Latest posts by Renee Dustman
(see all)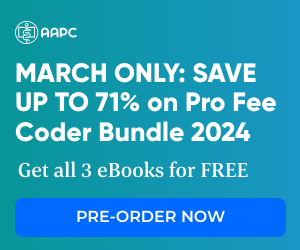 One Response to "Medical Coding News in November"