Surprise Billing Ban Compliance Date Weeks Away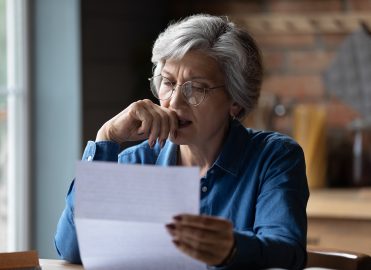 The January 1 compliance date is just around the corner, yet key elements of the NSA are still missing.
In July, the U.S. Department of Health and Human Services (HHS), Labor, and Treasury, and the Office of Personnel Management issued the first interim final rule, or set of requirements, for the No Surprises Act (NSA) due to be implemented Jan. 1, 2022. The rule outlines basic patient protections relating to services and cost sharing for Americans who get their coverage through their employer or through a marketplace. (Currently, surprise billing is prohibited by Medicare, Medicaid, Indian Health Services, Veterans Affairs Health Care, and TRICARE, which have their own protections in place.)
The second interim final rule followed in September and addressed additional protections, as well as the independent dispute resolution (IDR) process and good faith estimates. A third and final rule was estimated to be released in December but has yet to be announced.
Special Open-Door Forum
On Dec. 8, the Centers for Medicare & Medicaid Services (CMS) hosted a special open-door forum to explain the purpose, provider requirements, and enforcement provisions under the NSA, and allow time for a question and answer (Q&A) period.
Much of the same ground was treaded that was covered in the Part I and Part II interim final rules, but there were a few new details that stood out:
No balance billing for air ambulance services by nonparticipating air ambulance providers.
Providers must ensure continuity of care when a provider's network status changes.
Facilities must improve provider directories and reimburse enrollees for errors when they relied on an incorrect provider directory and paid a provider bill in excess of the in-network cost-sharing amount.
Information concerning post-stabilization services and non-emergency services was also expanded on.
Post-Stabilization Services
Further details on no-balance billing for out-of-network emergency services was provided. According to CMS, "Certain post-stabilization services are considered emergency services, and are therefore subject to this prohibition, unless notice and consent requirements are met." Nonparticipating providers and facilities may balance bill for post-stabilization services only if:
The attending emergency physician or treating provider determines that the beneficiary, enrollee, or participant:
1. Can travel using non-medical or non-emergency medical transportation to an available participating provider or facility located within a reasonable travel distance, taking into account the individual's medical condition;
2. Is in a condition to receive notice and provide informed consent;
3. The nonparticipating provider or facility provides the beneficiary, enrollee, or participant with a written notice and obtains consent that includes certain content and within a specific timeframe and format outlined in regulation and guidance; or
4. The provider or facility satisfies any additional state law requirements.
A provider or facility cannot balance bill for items or services furnished as a result of unforeseen, urgent medical needs that arise at the time an item or service is furnished, regardless of whether the nonparticipating provider or facility previously satisfied the notice and consent criteria. Note that this applies to both emergency and non-emergency services.
Non-Emergency Services
Balance billing for non-emergency services by nonparticipating providers at certain participating healthcare facilities is not allowed. Nonparticipating providers of non-emergency services at a participating healthcare facility:
Cannot bill or hold liable beneficiaries, enrollees, or participants in group health plans or group or individual health insurance coverage who received covered non-emergency services with respect to a visit at a participating healthcare facility by a nonparticipating provider for a payment amount greater than the in-network cost-sharing requirement for such services, unless notice and consent requirements are met.
Cost-sharing is calculated as if the total amount that would have been charged by a participating provider or participating facility were equal to the recognized amount.
Healthcare facilities include hospitals, hospital outpatient departments, critical access hospitals, and ambulatory surgical centers.
Note that notice and consent requirements do not apply to the following list of ancillary services, for which the prohibition against balance billing remains applicable:
Items and services related to emergency medicine, anesthesiology, pathology, radiology, and neonatology;
Items and services provided by assistant surgeons, hospitalists, and intensivists;
Diagnostic services, including radiology and laboratory services; and
Items and services provided by a nonparticipating provider if there is no participating provider who can provide such item or service at such facility.
Pushback and Legal Action
The industry has been pushing back against the January compliance date for months. Payers and hospitals called for a delay until 2023 as they wait for key elements of the NSA to be released and an end to the public health emergency. In a letter from the American Hospital Association (AHA), executive vice president Stacey Hughes commented, "These protections are far from comprehensive."
With time running short, the AHA, the American Medical Association (AMA), hospitals, and physician groups have filed a lawsuit against the federal government to block part of the surprise billing ban. The lawsuit challenges the September final rule's provision that the IDR process places undue emphasis on the qualifying payment amount (QPA) as a determining factor in the arbitration process, which unfairly favors payers and hurts physicians. The lawsuit contends that Congress did not intend for one factor to be weighed more heavily than others and seeks a fair process for dispute resolution. The plaintiffs asked the courts to stop enforcement of the final rule on Jan. 1, 2022, pending a judicial review of the September final rule.
The Future is Uncertain
Until additional NSA details are provided and the federal lawsuit is resolved, many questions will remain about compliance. Those who participated in the CMS forum's Q&A session were met with the answer "more is forthcoming" to most of their questions, and so facilities will continue to struggle to put adequate internal procedures in place to ensure their compliance come January.
Any Questions?
There are resources available that may help you prepare for NSA compliance. See the full Overview of Public Health Service (PHS) Act Provider and Facility Requirements for definitions of emergency services and a list of additional resources.
You can also email any specific questions you have about provider requirements and provider enforcement to: provider_enforcement@cms.hhs.gov.
Latest posts by Lee Fifield
(see all)