10 Ways To Boost Your Career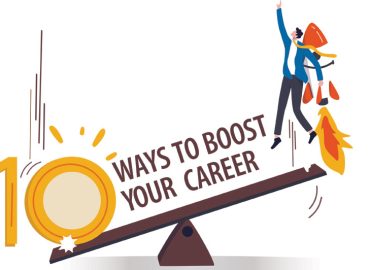 Resolve to make your resolutions attainable by setting realistic goals.
According to statista.com, losing weight and saving more money were the most common New Year's resolutions last year. Improving eating habits was third and pursuing a career ambition was fourth. You can accomplish all four of those resolutions this year, and then some, by setting realistic goals for the following 10 career-boosting actions.
1. Learn a new skill or sharpen an old one.
Whether you're beginning a new career or are well established, there is always more to learn. Code set and regulation changes are ongoing and, presently, healthcare is experiencing a major metamorphosis: The COVID-19 pandemic has expedited the shift to artificial intelligence, telehealth, electronic health record (EHR) interoperability, and patient-centric care. Billers are responsible for quality data reporting; coders are expected to be auditors; auditors need to be well versed in clinical documentation; and compliance officers and practice managers have their hands full more than ever.
To meet the demands and stay relevant in your profession, resolve to continue your education throughout your career. Here are some effective and efficient ways to expand your knowledge base:
2. Make the most of your AAPC membership.
To make achieving your career goals easier, use aapc.com to your advantage. Log in to My AAPC and click Resources on the top menu bar. From there, you can:
Stay informed — Read Healthcare Business Monthly (HBM) and catch up on other essential reading in AAPC's blog, which you can access by clicking the News/Articles link on the Resources page or clicking the Knowledge Center link at the top of the page. AAPC also offers medical coding, compliance, post-acute, and tech and innovation eNewsletters. Lastly, click Links to quickly access other useful resources such as specialty society and government websites, coding resources, third-party publications, and much more.
Get and give free advice — Whether you're looking for a job or trying to find an answer to a coding question, AAPC's forums is a great place to start your search. AAPC's LinkedIn, Twitter, and Facebook pages offer additional venues for your voice. If you're looking for work, be sure to use AAPC's Salary Survey Calculator before you head over to the Job Search page.
Start saving money — Click Member Savings Discounts to access the Savings Center. Here, you can find free and low-cost education opportunities such as the HBM monthly quiz, which enables you to earn one continuing education unit (CEU) each month. Local chapters also offer no- or low-cost education, and AAPC offers free quarterly webinars, as well. You can also earn CEUs from AAPC-approved third-party training sources such as the Centers for Medicare & Medicaid Services (CMS). Also in the Savings Center, you can find discounts on code books, insurance, travel and tourism, and retail.
3. Sharpen your soft skills.
Take a good look at yourself. Not your outer appearance (we'll get to that later), but your inner qualities. Is there something holding you back from achieving your career goals? Maybe you need to improve your time management skills, learn how to stop procrastinating, or improve your communication skills? AAPC offers a range of free soft skill courses in the Member Learning Library that you can watch at your leisure.
According to Forbes.com (Marr, Sept. 28, 2020), the nine soft skills you'll need in the age of artificial intelligence are:
Creativity
Critical thinking
Emotional intelligence
Interpersonal communication skills
Active learning with a growth mindset
Judgement and decision making
Leadership skills
Diversity and cultural intelligence
The ability to embrace change
For more about soft skills, read the 2019 article, "Short on Experience? Soft Skills May Get You the Job," by 2022-2025 National Advisory Board President Colleen Gianatasio, MHS, CPC, CPCO, CPC-P, CPMA, CPC-I, CRC, CCS, CCDS-O.
4. Step up your online networking game.
Kaitlyn Brack, BSHIIM, CPC, CEMC, CFPC, AAPC Approved Instructor, medical coding quality analyst for AAPC's publishing department, offers these five tips for networking to achieve your career goals:
Build a professional presence — To network efficiently, you need to analyze your social media platforms. Are you using Facebook and LinkedIn primarily? Do you contribute to industry topics? When you are active on social media, you are building a presence. What does that presence look like? If you use authoritative sources when contributing to discussions, you are establishing yourself as a reputable industry contributor.
Be consistent — It's easy to be consistent when networking is new and you are excited. The challenge comes when the newness wears off. At some point you may have this thought that creeps into your brain: "I contributed a lot last week, it will be okay if I do not post or interact for a couple weeks." You need to have the self-discipline to push that thought out and contribute anyway. It does not always have to be a groundbreaking revelation. It could be something as simple as sharing an inspirational post.
Connect with a purpose — When you send a connection request, what is your purpose? Connection in the professional space is not about numbers, it's about the quality of those numbers. Ask yourself, "Will my content bring value to this person? Will I also grow from the content this person posts?"
Build on relationships — When making a new connection, introduce yourself. Schedule a phone call to learn about that person, compare your experiences, and discuss each other's goals. It's amazing what a new perspective can bring when discussing goals and how to achieve them. You will also learn where the strong competencies lie and use each other as a resource.
Don't be afraid to get personal — The biggest myth that I find in networking is telling professionals to keep personal information separate from business affairs. It's hard to make a true connection with someone without learning bits and pieces of their personal life. I once met a chapter officer in another state when I offered to speak to her chapter virtually. The more we talked, the stronger our relationship became because we discussed similar interests. We are now medical coding resources for each other, but because we took the time to build onto that relationship, we've also become lifelong friends.
Effective networking can lead to job offers, educational opportunities, and so much more if you invest your time into it. An excellent place to network in person is at chapter meetings and conferences. Do not downplay those experiences and opportunities. What would you add to the networking tips above? Send your ideas to kaitlyn.brack@aapc.com.
5. Take better care of yourself.
Sitting in front of a computer all day wreaks havoc on a body, and any stress you're carrying adds to the detriment. You may experience blurry vision, low back pain, neck strain, kyphosis, carpal tunnel syndrome, and/or a few other disorders. There are ways to counteract the negative effects of your job, however, and in return, you'll feel better all day long and be more productive. Here are a few things you can do to start on the path of good health:
Get enough sleep. This is essential. Your body repairs itself while you sleep. When you don't get the proper amount of sleep, your immune system is compromised, and you become more susceptible to illness.
Eat more whole foods and fewer processed foods. Fruits, vegetables, meats, seafood, legumes … these are the things you need to consume to ensure proper nourishment and normal body functions.
Move your body. It all counts — find a physical activity you enjoy and do it often. Even standing up and stretching a few minutes every hour can help alleviate many of the aforementioned conditions.
Check your alignment. You do it for your car, why not for yourself? Make sure your workstation is set up ergonomically so you're sitting up straight and not straining any part of your body, including your eyes. As with your car, you'll get many more miles out of that body of yours if you maintain it properly.
Bridget Toomey, CPC, CPCO, CPB, CPPM, RYT-200, wrote a couple of great articles on office yoga back in 2015. You can read them by clicking the links below: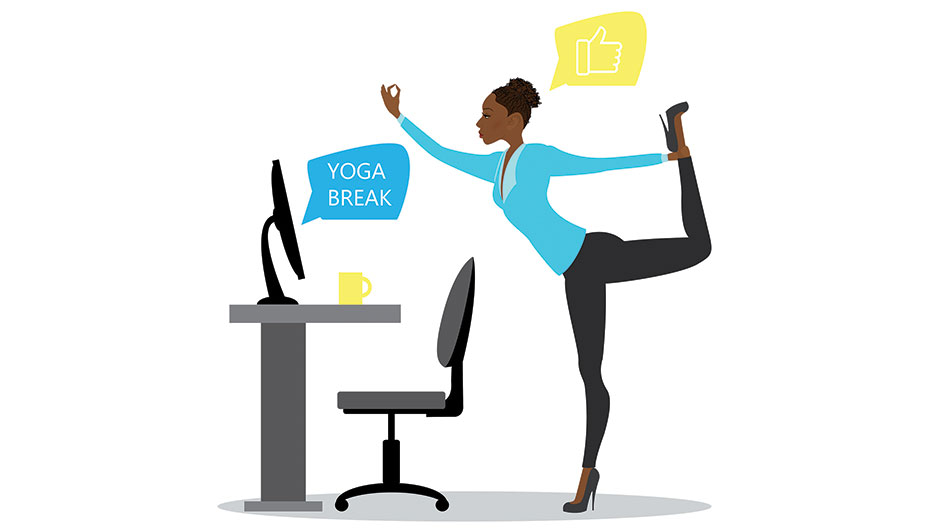 Another great article written by John Verhovshek back in 2015 called "Snack Attack? Fight Back!" offers suggestions for controlling snack attacks while at work.
And Lee Fifield wrote "10 Ways to Ease Workplace Stress" in the February HBM issue.
While you're on the AAPC website, make sure to check the Savings Center for discounts on wellness services! There are plenty of deals for fitness centers, spas, and more.
6. Update your resume.
During the June 9 AAPC Social Hour, Kiosha T. Forston, MASS, RHIA, CPC, CRC, CHTS-TR, advised viewers to always have an updated resume, but don't use the same resume for every job application. "Tailor your resume so that its focus aligns well with what's noted in the job announcement," Forston said.
First, give your resume the six second review. That's how long the average employer will spend looking at your resume to determine if it's worth considering, according to Melba Miles in "The 6 Second Resume Review."
Then, make sure your resume still reflects your current name, contact information, credentials, job experience, accomplishments, soft skills (see No. 3), and any other new and pertinent information.
Include only information that is relevant to the job for which you are applying. This will keep your resume to a manageable size and prevent pertinent details from being overlooked.
7. Audit your work.
The longer you do a job, the more likely you are to overlook your shortcomings. As Robin Ingalls-Fitzgerald, CCS, CPC, FCS, CEDC, CEMC, explains in her article "The Importance of Self Audits," self-audits allow you to identify things like:
Fraudulent activity and improper payments (Not that you're purposely committing fraud, but it's easy to overlook errors when you're not looking for them.);
Patient care improvement opportunities;
Potential red flags that might initiate an external audit;
Compliance shortcomings; and
Educational opportunities.
If you find that you or your providers have fallen into some bad habits, work on correcting them.
8. Try something new.
Another disadvantage of doing the same job for many years is that you limit your growth potential. You have to get out of your comfort zone if you want to grow as an individual and expand your knowledge base. Here are some ideas you may want to try this year:
Write an article for HBM.
Present on a topic at your local chapter.
Apply to be an officer in your local chapter, on the AAPC Chapter Association Board of Directors (AAPCCA), or on the National Advisory Board (NAB).
Earn a new credential. (OK, we already suggested this, but it merits repeating!)
Research an area of the business that you don't understand.
Don't be afraid to put yourself out there. Your only limitations are those you perceive to have.
9. Give something in return.
Giving back not only helps others but can also help you network, learn, and grow as both an individual and a coder. Volunteering and mentoring are both worthwhile and selfless endeavors. Try offering an extra hand at your local chapter's events or exams, or reach out to your AAPCCA representative to see where you can help. Also consider joining AAPC's mentorship program to seek a mentor or guide a mentee as they strive to achieve their career goals. It's easy to register for the free program through MentorCity.
Learn more about these options in Julie Croly's, CPC, CPC-P, CPC-I, Dec. 2020 article "Become a Coach or Mentor to a New Coder."
10. Forgive and forget.
Last, but not least, don't be too hard on yourself if you don't accomplish your New Year's resolutions. They're meant to be targets for you to aim at while working to achieve your overall career goals. Don't make this list a reminder of what you haven't accomplished, but rather inspiration for what you can achieve. Every step you take forward is a step in the right direction. Celebrate your accomplishments, no matter how small, and have a happy New Year!
---
Resource:
Statista. "What are your 2021 resolutions? www.statista.com/statistics/378105/new-years-resolution
Latest posts by Renee Dustman
(see all)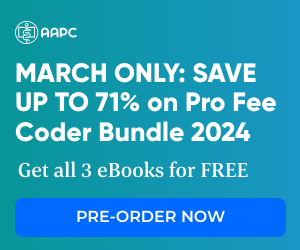 3 Responses to "10 Ways To Boost Your Career"