Welcome 2022-2025 National Advisory Board
In AAPC News
January 1, 2022
Comments Off

on Welcome 2022-2025 National Advisory Board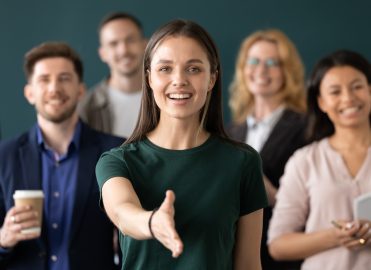 The AAPC National Advisory Board (NAB) is a team of 22 professionals with diverse experience in the healthcare industry. They represent the voice of our members from all over the United States. We are proud to introduce you to the new NAB for 2022-2055.
PRESIDENT
Colleen Gianatasio, MHS, CPC, CPCO, CPC-P, CPMA, CPC-I, CRC, CCS, CCDS-O
Director of Outpatient Clinical Documentation Improvement, Devoted Health
Colleen Gianatasio has over 20 years of experience in the health insurance field, including customer service, claims, quality, and coding. In her current role, Gianatasio's primary responsibilities are provider engagement and clinical documentation improvement for accurate coding and reimbursement. Gianatasio specializes in developing innovative coding curriculum and instruction to support compliance with federal guidelines and appropriate reimbursement processes. A certified AAPC instructor, she enjoys teaching a variety of coding, documentation, and auditing classes.
PRESIDENT-ELECT
Rhonda Buckholtz, CPC, CDEO, CPMA, CRC, CENTC, CGSC, COBGC, COPC, CPEDC, AAPC Approved Instructor
Owner, Coding and Reimbursement Experts
Rhonda Buckholtz is a leading authority in managing and improving the performance of physician practices. Her more than 30 years of experience in healthcare, working primarily in the management, compliance, reimbursement, and coding sectors, has provided her with insights into how physician practices can achieve operational excellence. Buckholtz is a John Maxwell Team executive director, where she fulfills her life's purpose by adding value to other people.
MEMBER RELATIONS OFFICER
Stephanie Thebarge, CPC, CPB, CPMA, CPPM, CEMC, CHONC
Compliance Manager, New England Cancer Specialists; Owner, Seacoast Health Compliance Consultation, LLC
Stephanie Thebarge has 20 years of experience in healthcare working in oncology coding, evaluation and management (E/M) auditing, education, compliance, payer contracting, credentialing, and revenue cycle management. She is the owner of Seacoast Health Compliance Consultation LLC, auditing and educating physician practices. Thebarge served on AAPC's 2018-2021 NAB and was the 2018 education officer. She is a member of the Portland, Maine, local chapter and has served two terms as president.
EXAM AND CERTIFICATION OFFICER
Stephanie Sjogren, CPC, COC, CDEO, CPMA, CPC-I, CCS, HCAFA
Director of Coding and Provider Reimbursement, EmblemHealth
Stephanie Sjogren works with payment integrity to ensure proper claims adjudication and to prevent fraud, waste, and abuse. Prior to joining Connecticare/EmblemHealth, she performed provider audits and education at a women's healthcare group. Sjogren has also worked with physicians and staff to integrate and use electronic health record (EHR) systems effectively and to stay in compliance with the Centers for Medicare & Medicaid Services' rules and regulations. Her areas of specialty are E/M, auditing, and clinical documentation improvement. Sjogren has served as an officer for the Hartford, Conn., local chapter.
CAREER ADVANCEMENT OFFICER
Astara N. Crews, MJ, CPC, CPEDC, CHC, CHPC, CHIAP
Senior Compliance Officer of Information Governance, Nuvance Health System
Astara Crews is a member of Nuvance Health's senior leadership team and is responsible for overseeing the HIPAA Privacy & Security Program for the organization. She began her 20-year career as a revenue cycle manager, then quickly rose to senior healthcare administration positions at several prominent hospitals and tertiary institutions. Crews prides herself on her vast knowledge of health and regulatory law, including the Anti-Kickback Statute and Stark law, clinical documentation integrity, fraud and abuse laws, HIPAA, and OSHA, to name a few. She has a Bachelor of Science degree in anthropology, biology, and chemistry and a Master of Jurisprudence in health law from Loyola University Chicago School of Law. Crews joined AAPC in 2007 and has served as president of the Lower Westchester, N.Y., local chapter. This is her second consecutive term on the NAB.
Gabriel R. Aponte, MSHIA, RN, RHIA, CPC, COC, CIC, CRC, CPMA, CDEO, CCC, CHONC, CCS, CCS-P, CDIP, CCDS, CCDS-O
Clinical Documentation and Coding Director, Holy Cross Hospital South Florida
Gabriel Aponte has more than 16 years of experience in health information management. He has managed coding audits, improvement projects, quality units, and related coding departments. Aponte has experience in the health insurance market and has worked with large medical practices and health systems, providing him with a broad understanding of different medical coding classifications and payment models. Aponte holds a Master of Science in health informatics and analytics from Florida International University. Aponte has served in the San Juan, P.R., local chapter for more than a decade.
Karen Bowman, FACMPE, CPC, CPMA
Practice Administrator, Gastrointestinal Associates of Cleveland
Karen Bowman has been the practice administrator at Gastrointestinal Associates of Cleveland for 18 years. She is an American College of Medical Practice Executives (ACMPE) Fellow. Bowman is a past president of Tennessee Medical Group Management Association (MGMA) and currently serves as the ACMPE forum rep. She also serves on the ACMPE Certification Commission with MGMA; is a past MGMA state liaison for Kansas, Louisiana, and Mississippi; and is the Colorado MGMA treasurer. She has volunteered in several capacities with MGMA and ACMPE and has served as an officer for AAPC and MGMA local chapters, including president, for many years. Bowman has presented to multiple organizations, including the Cleveland Chapter American Marketing Association, AAPC, and Tennessee MGMA and the Heart Failure Society of America.
In addition to serving on advisory boards for UnitedHealthcare, Cigna, and Palmetto, she has served as an advisory board member for numerous years with QRS Healthcare, a medical software company, and Cleveland State Business Advisory Council. She is currently an adjunct faculty member at South College, teaching medical insurance and coding, and serves on their Medical Assisting Advisory Board. She is a past adjunct faculty member at Cleveland State Community College, where she taught medical coding. Bowman is married, has two children, one special grandson, and three Yorkies.
Catherine Butterfield, CPC, CRC
Program Manager, Florida Blue
Catherine Butterfield has over 28 years of business and operations management experience in multiple medical office settings and specialties, including community grant and levy-funded healthcare agencies, nonprofit, federally qualified health centers, and for-profit medical organizations. Her fields of knowledge include public health programs, primary care, internal medicine, specialty care, mental health, home health, hospice, and the insurance industry. Butterfield has successfully implemented and managed numerous healthcare programs and initiatives, quality improvement and HEDIS metrics, risk adjustment measures, and provider value-based incentive expectations. She currently works for a large insurance organization in Jacksonville, Fla., managing a national Medicare Advantage program, improving STAR scores, ensuring appropriate risk adjustment, and increasing member effectiveness for retired in-state residents who are insured under out-of-state plans. Butterfield graduated with a Bachelor of Applied Science in supervision and management from Florida State College at Jacksonville and later attended Western Governor's University, where she received her Master of Business Administration in healthcare management. Butterfield enjoys spending time with her husband, her son and daughter, and many family members, who also now live in the Jacksonville area.
Andrea Faber
Vice President of Medical Coding Operations, Sutherland Global
Andrea Faber has more than 35 years of experience in health information management (HIM) operations, management, consulting, coding, auditing, and coding education, with extensive experience in North America, the Middle East, and the Indian subcontinent. As vice president of medical coding operations, Faber has traveled extensively, most notably to India almost 100 times, managing U.S.-based and international coding operations while also performing coding audits in the United Arab Emirates (UAE). She is also actively involved in digital design for HIM functions. Her current role oversees the development and implementation of global policies and procedures to ensure the delivery of consistent coding and quality results for large health systems to small provider clinics. She is also responsible for strengthening and growing coding capabilities in the United States, India, UAE, and Saudi Arabia to meet client and market demands.
Maria Rita Genovese, CPC, PCS
Director of Revenue Cycle and Business Operations, MD Anderson Cancer Center at Cooper
Rita Genovese has over 30 years of experience in billing and practice management, most recently in the areas of family medicine and medical oncology. She is active in educating the physicians and staff in medical coding and compliance regulations. Genovese currently serves as president of the Greater Philadelphia local chapter, after serving as chapter president and vice president in previous years. She previously served on the 2015-2018 NAB and is a past member of the 2015-2018 AAPC Chapter Association (AAPCCA) Board of Directors. Genovese was awarded the 2019 AAPC Officer of the Year. She has contributed articles to Healthcare Business Monthly as well as the Knowledge Center blog. Genovese is also a frequent speaker at AAPC national and regional conferences.
Jessica Halliday, CPC-A
Jessica Halliday has a master's degree in journalism and brings to the NAB her experience in social media content writing. She recently changed careers to enter the medical coding profession after obtaining her Certified Professional Coder (CPC®) credential. Halliday is an avid supporter of continued learning and is excited to have this opportunity to guide and assist others who are just starting out in the business of healthcare or changing careers.
Jennifer Lavoie, RN, CPC
Revenue Integrity Auditor, Edward Elmhurst Health
Jennifer Lavoie has made a career of bridging clinical procedures, pharmaceuticals, implants, and supplies with the coding, revenue cycle, and financial areas of healthcare. She has worked in numerous health systems, software-as-a-service vendors, and consulting spaces. Her experience includes leading teams in revenue integrity, clinical charge capture, charge description master, auditing, denial prevention, and harnessing the automation options of EHRs. Lavoie has presented at national revenue integrity conferences. In addition to being a registered nurse, she holds a Bachelor of Arts in organizational communications. Her passions are creating and providing tools for professional development as well as optimizing technology to improve the user experience and workflows.
Lisa Livingston, BSN, RN, CPC, CPMA
Nurse Consultant, Medicaid Fraud Control Division, Tennessee Bureau of Investigation
Lisa Livingston has worked in the healthcare industry for more than 30 years. Her diverse background includes working in hospital systems, medical practices, high-volume clinical research, and a cancer center, giving her exposure to all areas of the industry. Livingston has extensive experience in multispecialty coding, billing, and auditing, as well as clinical documentation improvement.
Corella Lumpkins, CPC, CPCO, CPB, CPC-I, CHC, CCS, CCS-P
Manager of Coding Compliance & Provider Education, Loudoun Medical Group P.C.
Corella Lumpkins has over 30 years of experience working in every area of the healthcare revenue cycle. She has a bachelor's degree in health science administration and has an extensive background in auditing, billing, coding, compliance, denial management, education, and practice management. Lumpkins works closely with providers and staff and is a certified instructor teaching both the Certified Professional Biller (CPB®) and CPC® curriculum. She is a mentor to her students and an active member and past president of the Leesburg, Va., local chapter.
Donna Malone, CPC, CRC, AAPC Approved Instructor
Director of Ambulatory Clinical Documentation Quality Improvement, Mount Sinai Health System; Adjunct Professor, MassBay Community College
Donna Malone has been in the value-based care space for more than 15 years and has been coding for over 20 years. Previously, she worked for Tufts Health Plan in their enterprise risk adjustment division for seven years as director of enterprise risk adjustment coding and provider education; ENJOIN as the director of ambulatory CDI – risk adjustment; and Blue Cross Blue Shield of Massachusetts as an HCC professional audit III for four years. Earlier, she worked at Am-B-Care for nine years and in other healthcare settings previously. Malone has been president of the Watertown, Mass., local chapter since 2017 and served as education officer in 2016.
Jessica Miller-Dobbs, CPC, CPC-P, CGIC
ProFee Division Coding Manager, Ciox Health
Jessica Miller-Dobbs has been in healthcare for over 20 years. She started in the field as a medical office rep and worked her way through revenue cycle management. Miller-Dobbs speaks nationally on many aspects of coding and billing and has performed many educational seminars and workshops for hospitals, coders, billers, and physicians.
Sandra Sapp-Aubin, MHA, CPC
Clinical Liaison Manager, Yale University
Sandra Sapp-Aubin has worked in healthcare for over 20 years and is currently a clinical liaison manager for the Department of Pediatrics at Yale University School of Medicine. Sapp-Aubin's role includes educating providers and leadership on optimizing productivity utilizing her expertise in billing and coding to help improve workflows and reimbursement. She serves on the department's Documentation, Optimization, Coding, and Compliance Committee and the Diversity and Inclusion Committee. Sapp-Aubin holds a master's degree in healthcare administration. She is a medical billing and coding specialist and has worked as a billing and coding educator, supervisor, and manager. Sapp-Aubin is a member of the New Haven, Conn., local chapter and served as local chapter secretary in 2018.
Becky Strom, CPC, COC, CPCO, CPC-H, MCS-P, AHIMA-Approved ICD-10-CM/PCS Trainer
Coding and Documentation Quality Assurance Manager, Presbyterian Healthcare Services
Becky Strom has 34 years of experience in the healthcare field. In her current role, she leads a team of certified coding auditors and clinical auditors, whose role is to research coding guidelines and regulations, establish coding policies and procedures in compliance with those regulations, perform audits, and provide education and training to the providers and coders throughout the organization. Strom is a member of the national and local Healthcare Financial Management Association; past president and government affairs liaison to New Mexico MGMA; member of the Provider Outreach and Education Group for Novitas; and member of AAPC, Health Care Compliance Association, and AHIMA.
Jacob Swartzwelder, CPC, CRC, CEMC
Managing Director, Compliant Approach Partners, LLC
Jacob Swartzwelder got an unexpected start in medical coding when his office manager identified him as their newest coder. Having worked both for well-known hospitals and international coding companies, he specializes in E/M auditing, risk adjustment, operational risk reduction, and leadership development.
Stephanie Tam, MPH, CPC, CPCO, CHC
Regional Compliance Manager, Unified Women's Healthcare
Stephanie Tam is the regional compliance manager at Unified Women's Healthcare, the largest physician practice management organization that supports ob-gyn practices in the United States. She is responsible for overseeing the functions of an effective compliance program in nine states. Previously, Tam was a program manager for an initiative to improve population health, a certified emergency medical technician, a medical assistant in women's health, and a registrar and precertification specialist for a hospital surgery department. She holds her bachelor's in biochemistry with a minor in child and family studies and her master's in public health. Tam is the president of the Garden City, N.Y., local chapter and has previously served as vice president.
Bridget Toomey, MS, CPC, CPCO, CPB, CPPM, AAPC Fellow
Assistant Director of Clinical Operations, Department of Obstetrics and Gynecology, University of Iowa Health Care
Bridget Toomey has more than 12 years of experience in healthcare in the areas of accounts receivable, denial management, claims, project management, and clinical operations and administration. She has a passion for cancer advocacy, serving as an advocate leader with the Ovarian Cancer Research Alliance and as the Iowa District 2 ambassador constituent team lead with the American Cancer Society Cancer Action Network. Toomey sits on several advisory boards for the University of Iowa Holden Comprehensive Cancer Center and is a member of the Society of Gynecologic Oncology Coding and Reimbursement subcommittee. Toomey received her Master of Science in healthcare management from Johns Hopkins University. She is a member and past president of the Iowa City, Iowa, local chapter.
Amy Waller, CPC, CPMA, CPCO, CRC
Vice President of Compliance and Coding Integrity, Privia Health
Amy Waller has over 20 years' experience in medical coding, auditing, practice management, and physician education in multiple specialties across many different markets. She is also well-versed in risk adjustment coding and documentation. Waller has a Bachelor of Arts in economics from Lehigh University and is a past president of the Pensacola, Fla., local chapter.
Parting Words From Outgoing NAB Members
As the 2022-2025 National Advisory Board (NAB) says goodbye to several members who have completed their term, sentiments are shared. Exiting NAB members would like to share their bittersweet parting thoughts with all of you.
"I encourage all members to stay focused on continuous professional development, to keep learning, and to keep #AchievingHigherStandards."
– Michael Miscoe, JD, CPC, CASCC, CUC, CCPC, CPCO, CPMA, CEMA, AAPC Fellow
"To say I have thoroughly enjoyed my tenure on AAPC's NAB would be an understatement. It was a pleasure getting to know and network with my fellow board members as well as the executive leadership at AAPC. It has truly been one of the best experiences of my professional career."
– Kiosha Forston, MASS, CPC, CRC, RHIA, CHTS-TR
"I never would have thought three years would go by so quickly! I am so thankful to have served on the NAB and to have created lifelong bonds with the group. Meeting and working with members will forever be dear to my heart. I know the members will be in great hands with the new board. I look forward to seeing the continued growth and opportunities the NAB brings to all members. Thank you AAPC for the opportunity and the life-long memory of my term."
– Sherrie Anderson, MS, CPC, CPC-I, CPPM, AAPC Fellow
"Being a part of the NAB over these past three years has been a great experience. This is what I will take with me always: I am honored to have been chosen to serve our membership through supporting AAPC's initiatives. I am thankful to have my voice heard during our brainstorming sessions, and I have appreciated getting to know other inspiring and empowering individuals. Most importantly, this opportunity has helped me discover a new vision for my life. I learned that I have a gift for bringing like-minded people together with curiosity and learning. This may be the end of my term with the NAB, but I certainly hope it is not the end of my journey serving AAPC membership."
– Vanessa Moldovan, CPC, CPMA, CPPM, CPC-I
"'Parting is such sweet sorrow' has never rung truer to me than now. I am so honored to have been chosen to serve on the 2018-2021 NAB. I feel like I have a new family. I thoroughly enjoyed meeting and representing the wonderful members of AAPC. It has been great getting to know and work with AAPC leadership; they truly have the best interests of the membership at the forefront of their goals. I will miss serving in this capacity."
– Jean Pryor, CPCO, CPMA, CPC, CPB, CPC-I, CRC, CCS-P, CHAP
"Four years ago, as I was contemplating applying to serve on AAPC's NAB, I wondered what the commitment would entail and what I could add to an organization that has molded me throughout my professional development. What moves us forward is often what challenges us most. While the tasks that I was privileged to complete were all-encompassing, the reward was even greater, from networking at conferences and the bonding with some of the most accomplished people in our profession to the great depth of information that I gathered along this path and how it has encouraged my growth. My biggest gain is the relationships built with the team that I served alongside as we developed what was best for the good of this organization. The most precious resource that we have is one another.
As Jeff Olson wrote in his novel The Slight Edge, "Successful people do the things unsuccessful people are unwilling to do."
– Dianne Estes, CPC, CPB, COC, CPMA
Membership Leaders Serve You
The role of the National Advisory Board (NAB) is to advise AAPC leadership on issues, trends, and member needs and enthusiastically promote and support the mission of AAPC and the business of healthcare. The NAB works with the national office for the betterment of the entire membership and the healthcare community through active participation in nationally sponsored conferences, events, publications, educational programs, and activities. NAB members write articles and speak at local chapters, conferences, and other healthcare-related events. Each NAB representative is an ambassador for AAPC and its members.
Latest posts by Stacy Chaplain
(see all)