Preventing Cervical Cancer Starts With Awareness
In Coding
January 1, 2022
Comments Off

on Preventing Cervical Cancer Starts With Awareness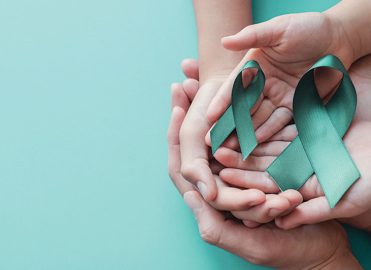 January brings cervical health and the importance of screening to the forefront.
January is Cervical Cancer Awareness Month, a time when many organizations and communities collaborate to increase understanding and awareness of this disease. It is important women talk to their doctors and know their risk. Make sure you know the leading risk factors and how you can protect yourself from this prevalent disease.
Recognize Risk Factors
Human papillomavirus (HPV) is one of the leading causes of cervical cancer, and is the most common sexually transmitted virus in the United States, with over 100 different strains. HPV infections can occur in the skin of the vulva, vagina, and cervix in females; penis and scrotum in males; and the rectum and anus of both genders. Some strains of HPV are considered low-risk, as they are primarily related to the development of genital warts and rarely result in cancer formation. Other strains are high-risk, as they are frequently associated with development of this type of cancer.
As with many infections, there is a spectrum of disease. For many, HPV infections are asymptomatic, and most do not necessitate treatment. In most patients, their immune system will work to resolve the HPV infection naturally. However, if the body is unable to fight the infection and resolve HPV naturally and it is left untreated, it can result in cancer.
The Centers for Disease Control and Prevention (CDC) estimates that 10 percent of women with HPV will develop long-lasting infections, putting them at risk for cervical cancer. In fact, the CDC estimates that 90 percent of cervical cancer cases in the U.S. are caused by HPV. The good news is that with the development of the HPV vaccines and availability of cervical cancer screening, cervical cancer has now become one of the most preventable cancers in the United States.
Certain other factors may also put a patient at higher risk for cervical cancer. These risks should be discussed with the patient's provider. While the following may make it more likely cervical cancer will develop, none is a guarantee that cervical cancer will arise.
Sexual history – Because HPV is spread via sexual contact, patients who have had numerous sexual partners or who became sexually active at a younger age are at a higher risk for developing cervical cancer.
Weak immune system – Remember that HPV is usually resolved naturally by the body's immune system. However, patients who have a weakened immune system may not be able to fight the HPV infection themselves, resulting in an increased likelihood of pre-cancerous or cancerous cervical changes.
Long-term use of oral contraceptives – Studies suggest that the risk of cervical cancer increases for patients who are on oral contraceptives for five or more years. Research further suggests that the risk decreases once oral contraceptives are stopped.
Smoking
Three or more full-term pregnancies
Vaccination and Screening Are Key
Vaccines have been developed to help prevent HPV. However, the vaccine alone does not eliminate the need for cancer screening, as it does not protect against all strains of HPV. Therefore, a combination of HPV vaccination and regular cervical screenings provides the greatest protection against cervical cancer.
According to the U.S. Preventative Services Task Force (USPSTF), "The number of deaths from cervical cancer in the United States has decreased substantially since the implementation of widespread cervical cancer screening and has declined from 2.8 to 2.3 deaths per 100,000 women from 2000 to 2015." The USPSTF recommends the following screening schedule for cervical cancer and HPV based on patient age and associated risk factors:
Patients younger than 21 years old do not need to be screened for cervical cancer.
Patients aged 21-29 should be screened every three years for cervical cancer (ICD-10-CM code Z12.4 Screening for malignant neoplasm of cervix).
Women aged 30-65 should be screened every three years for cervical cancer, with additional screening either alone or in combination with their Pap smear screening (also known as co-testing) every five years.
For women who have undergone a complete hysterectomy, which includes the removal of the cervix, who do not have any history of pre-cancerous lesions, the USPSTF does not recommend screening for cancer or HPV. However, women should be counseled to discuss their options with their provider.
For patients older than 65 years old who have had adequate historical screening and who are not at high risk for cervical cancer, the USPSTF does not recommend cervical cancer screening.
Understand HPV Vaccination and Coding
HPV vaccinations are most effective when given prior to the initiation of sexual activity. Therefore, the CDC recommends initiating HPV vaccination for girls and boys between 11 and 12 years old. Vaccines approved by the Food and Drug Administration (FDA) are considered safe for children as young as nine and as old as 45; however, the vaccination schedule differs depending on patient age. Patients between the ages of 27 and 45 should discuss with their healthcare provider whether they are good candidates for vaccination.
There are three different CPT® codes developed for reporting of HPV vaccination:
90649 Human Papillomavirus vaccine, types 6, 11, 16, 18, quadrivalent (4vHPV), 3 dose schedule, for intramuscular use
90650 Human Papillomavirus vaccine, types 16, 18, bivalent (2vHPV), 3 dose schedule, for intramuscular use
90651 Human Papillomavirus vaccine types 6, 11, 16, 18, 31, 33, 45, 52, 58, nonavalent (9vHPV), 2 or 3 dose schedule, for intramuscular use
The Gardasil vaccine is billed with CPT® 90651. The correct ICD-10-CM code, as with all vaccinations, is Z23 Encounter for immunization.
---
Resources:
www.cdc.gov/std/hpv/stdfact-hpv.htm
www.cdc.gov/cancer/hpv/basic_info/index.htm
www.cdc.gov/hpv/parents/cancer.html
www.uspreventiveservicestaskforce.org/home/getfilebytoken/Nvjr8BPsZhy4XGc7-rGjAH
www.uspreventiveservicestaskforce.org/uspstf/recommendation/cervical-cancer-screening
www.cancer.org/cancer/cervical-cancer/causes-risks-prevention/risk-factors.html
www.cdc.gov/cancer/cervical/basic_info/risk_factors.htm
Latest posts by Melissa Kirshner
(see all)